The Complete Guide to Vehicle Graphics
Signs Express are experts in vehicle graphic solutions. With over 30 years' experience we are perfectly placed to give you the complete guide to vehicle graphics; walking you through the benefits and the process of installing graphics on your organisation's vehicles.
Benefits of Vehicle Graphics for your business
Brand awareness - If you want your vehicle to stand out to motorists and pedestrians alike, then ensure that you have professionally designed branding on your vehicle. To maximise the impact, vehicle wraps can boost name recognition up to 15 times more than other forms of advertising.
Build a local business presence - Vehicle branding provides a powerful cornerstone for local advertising campaigns. Most views that your vehicle will get will be from those who live or work in the area you operate. The recognition of your company vehicle graphics may well inspire those who are in the market for your goods/services to contact you for their solution.
Flexible cost-effective advertising - As one of the most economical forms of advertising, you can be flexible with how you use them. Graphics can be changed as often or as little as your campaigns dictate, whether you want to have your company details on a vehicle for several years or whether you want to wrap a van in your latest promotion.
Reach any demographic - With many people opting out of email campaigns and doing all they can to protect their privacy from advertisers online, vehicle graphics can't be avoided. Statistics in a report commissioned by 3M state that your vehicle will be seen up to 3,000 times per hour on its journeys and state that we spend on average 1,040 hours behind the wheel every year – around 1.5 months! With 35.6 million registered vehicles on the road this is a huge number of potential customers.
Vehicle protection - Vinyl wrapping your vehicle allows some protection from stone chips, scuffs and minor abrasions, as well as everyday wear and tear. Once the wrapping is removed, the vehicle will have that 'almost new' appearance, regardless of how long the wrap has been applied.
Vehicle Stickers & Decals
Vinyl lettering and graphics provide a quick and economical solution for your vehicles. Decals are usually larger stickers and will often incorporate full colour graphics to make more of an impact.
Custom vehicle stickers are ideal for promotional events when they're only needed for a short space of time. These can be created with a fast turnaround so are great for ad hoc usage. Both stickers and decals are waterproof and can be applied to the vehicles body work or rear windows. Both options are quicker and more cost-effective than full vehicle wraps and their design can be made to work with the existing colour of the vehicle.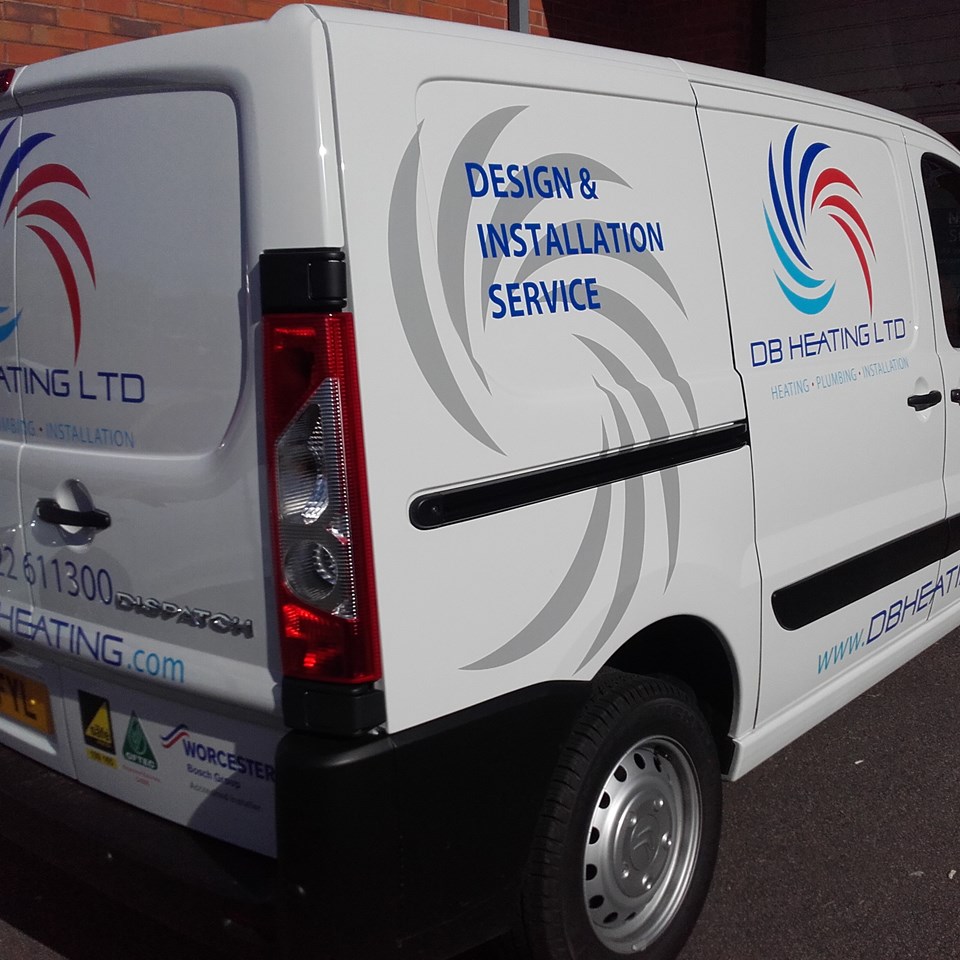 Vehicle Wraps
Vehicle wrapping uses large sheets of printed vinyl to cover and transform the appearance of your vehicle. Heated and moulded to the contours of the bodywork the vinyl is expertly applied and can be removed when you want them changed. Partial vehicle wraps are a popular choice as they are cheaper than full wraps but still make a powerful impact.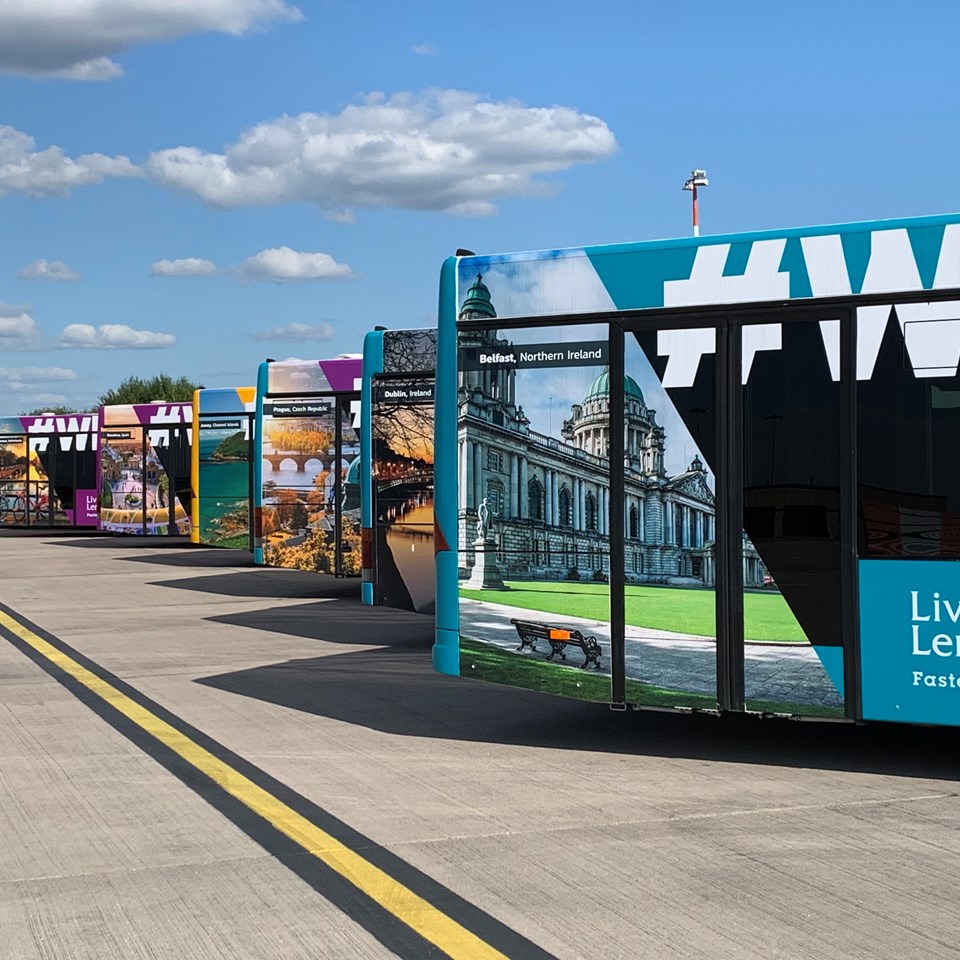 Magnetic Vehicle Signs
Magnetic vehicle signs are an effective temporary signage solution and easy to maintain. These are the easiest type of vehicle graphics to apply and remove, so are another great solution for short-term branding or promotional requirements.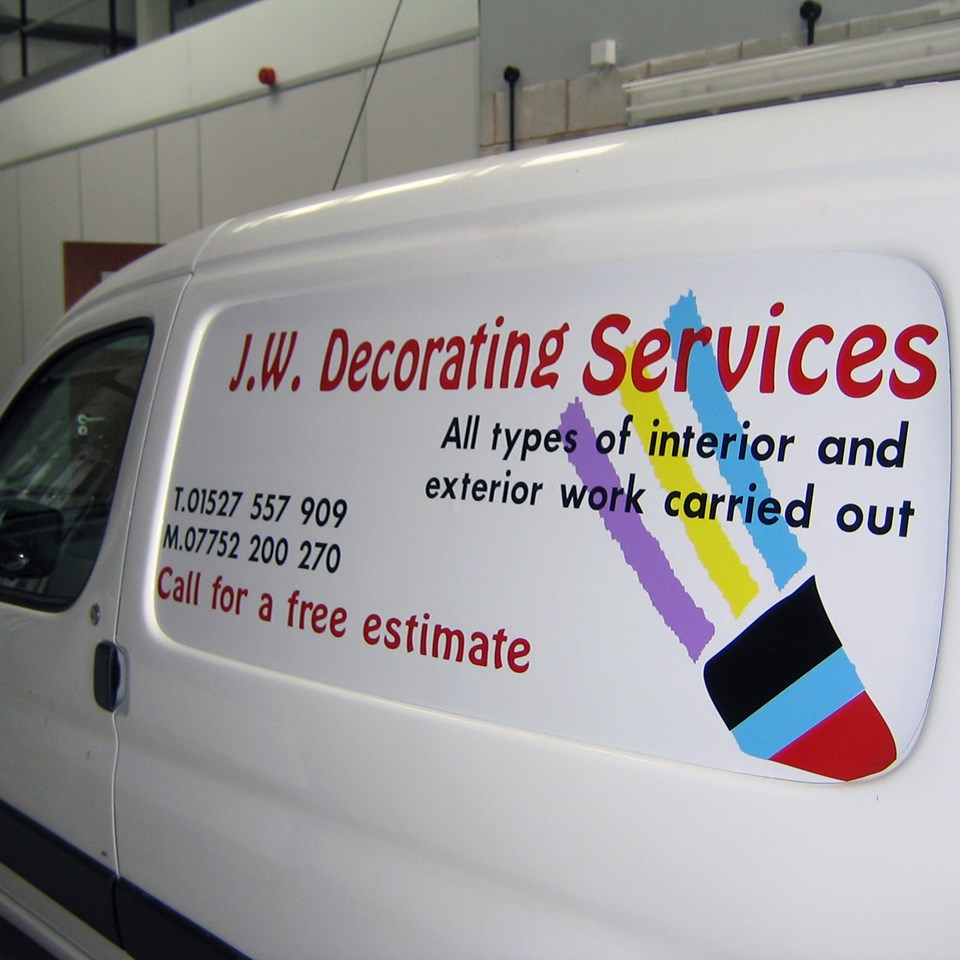 Branded Window Film
You can really improve the look of a vehicle by using custom printed film on side or rear windows to create a beautiful finish. As well as looking good, it can also provide UV protection from the sun and vehicle security; again, these can be branded and look great as part of a vehicle wrap. As a note, UK law states: the front windscreen must let at least 75% of light through and the front side windows must let at least 70% of light through, so these areas can't have window film applied.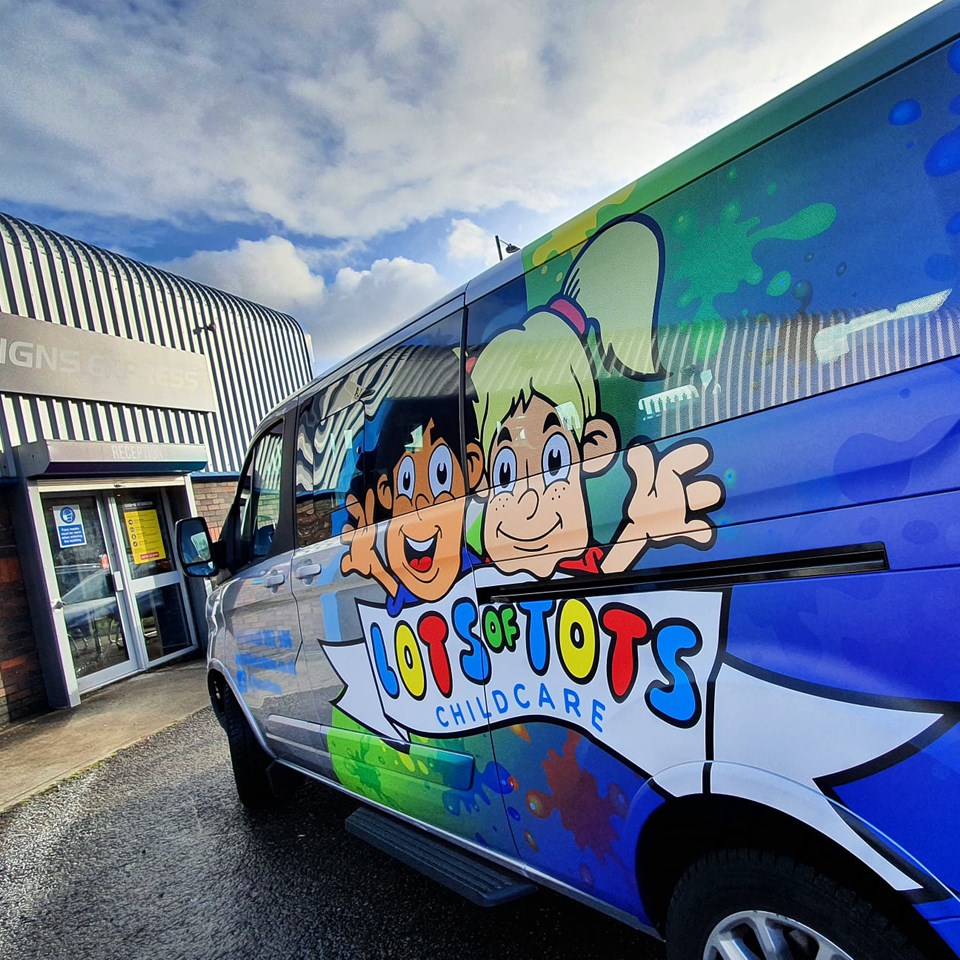 How do you get Vehicle Graphics?
If you aren't sure where to start with your vehicle graphics why not give us a call? Sometimes it's best to chat through options where we can advise on solutions we think will work best.
Typically the process of choosing your graphics will include the following steps:
1) Have a look at the gallery of vehicle graphics on our website and decide which types appeal to you and could form the inspiration for your graphics.
2) Agree a pricing range or budget with your local Signs Express centre, there is no point in them designing a full wrap if all you are wanting is a low budget solution.
3) Decide what you want to put on the vehicle. The golden rule is to make sure you tell prospective customers who you are, what you do and how to contact you.
4) Send the above details, and ideally, an electronic copy of your logo and the exact make and model details of your vehicle so that your local centre can put a draft design together.
5) Tweak the design to get it exactly as you want it.
6) Book the vehicle in to have the graphics applied. Typically the fitting date will be a week or two in advance to allow time to get all the graphics prepared. This means the vehicle will be off the road for the minimum amount of time. The actual fitting time will typically be a half to full day for simpler designs, and a few days for partial and full wraps. Whatever your vehicle type, we can help. As well as cars, vans, lorries, and buses; our accredited installers work with motorbikes, jet skis and heavy plant to name but a few.
Conclusion
Whether using decals, stickers, full or partial vinyl wraps, your vehicle plays an important role in creating awareness of your business and your products or services. Graphics can be applied to a range of vehicles and the design is only limited by imagination. Signs Express are able to create vehicle graphics to display photographs, complex artwork or logos, produced in an array of colours and, in many cases, different finishes such as matte, metallic and reflective.
Our expert vehicle graphic specialists can help you transform your vehicle into an asset for your business. Whatever your requirements our network of centres are ideally placed to ensure brand visibility and increase awareness. We are dedicated to creating distinctive and memorable signage to differentiate your business from the competition, so get in touch today!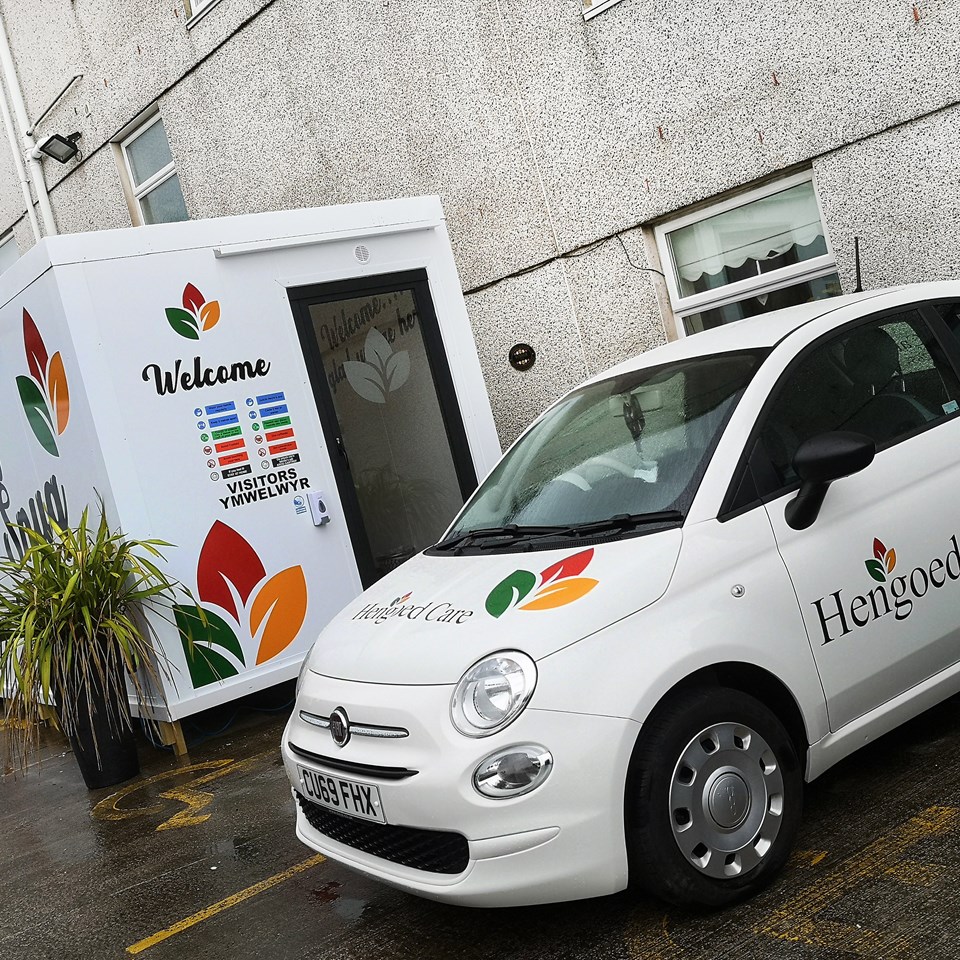 Get in Touch
Enquiry Form
Please contact your local centre by completing this enquiry form and we shall respond to your request as soon as possible.
First Steps Community Playgroup - First Steps Community Playgroup

Nicola - Petals & Posies
Emily Bannister - Victorian Sliders

Bernadette O'Sullivan - Woodcroft Stud
Julian Marks - Roofcare South West

MICHAEL STOPFORD (1) - Cumulus Bookkeeping Services
Becky Hulse

Kulvinder Singh

Richard Croston

Ian Mounter - IDM Airless

Sophie Chappell

Rupert Gladstone - Spitfire Avian Pest Control Ltd

Construction Testing-Solutions-Ltd

Ricky Cobbledick

Oliver Koeller

Grace Mead

Paul Grosvenor

Rebecca Simpson

Mike Davies - Mike Davies Associates Ltd

Andy Dransfield - Andy Dransfield Driver Training

Luke Payne - Active Southwest

Richard Cale - Leaf Culture

Grace Young
Christopher Campbell - Kelly Group Ltd