The Complete Guide to Window Graphics for Business
If you're looking to breathe new life into your interior spaces or exterior facade then let the Signs Express team of expert sign makers, experienced project managers and professional installers help you to create inspirational window graphics for both internal and external windows. Whether you want to re-energise areas for staff or create stand out window displays, our array of solutions consists of window vinyl that can be printed or cut with your own custom designs.
What businesses use Window Graphics?
Typically associated with customer facing businesses, such as retail and hospitality, window graphics also have a role to play in offices and centres of education. Stylising your windows with graphics can catch the eye of a passing customer or inspire employees.
The below compares and outlines the benefits for each type of window graphic allowing you to choose the best solution for your business.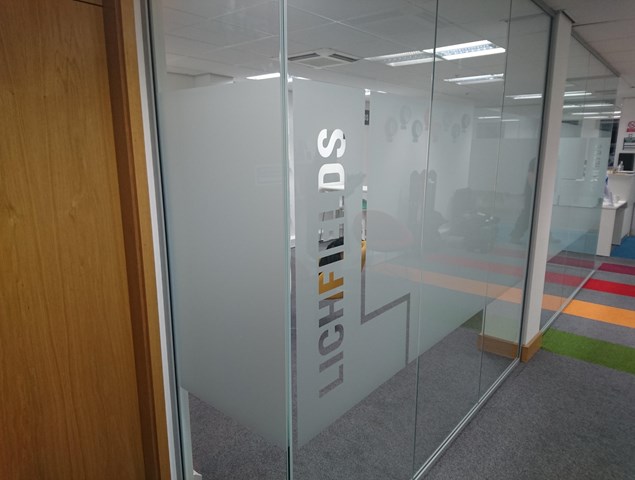 Benefits of frosted window vinyl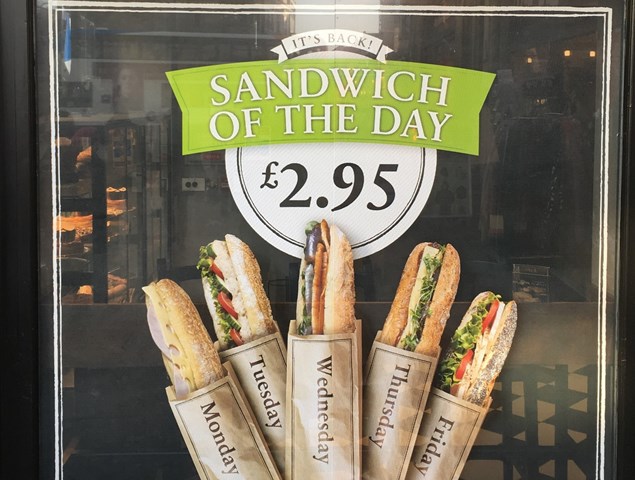 Benefits of one way vision film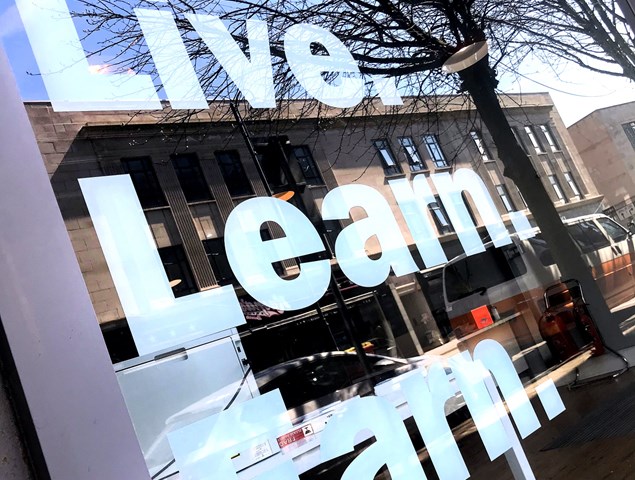 Benefits of window lettering
Benefits of personalised window stickers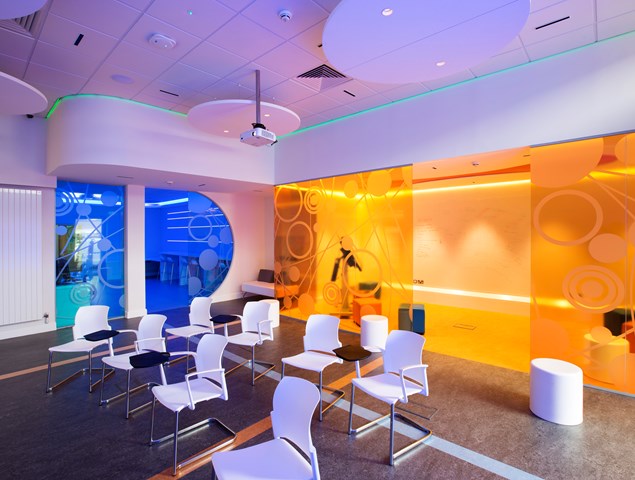 Benefits of privacy film & office manifestation products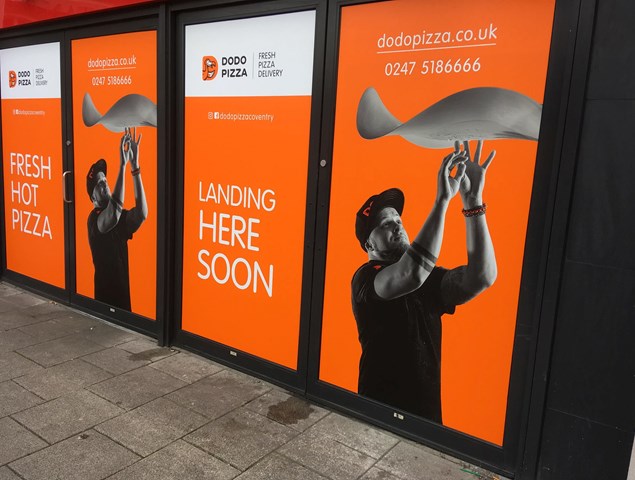 Benefits of printed window vinyl
How to use Window Graphics in your Business
Window graphics can transform a shopfront or any surface, making the plain and boring imaginative and irresistible. Below we recommend some of the most popular uses:
Share information
Have your business opening hours on the door to your premises alongside other key information such as web address and phone number.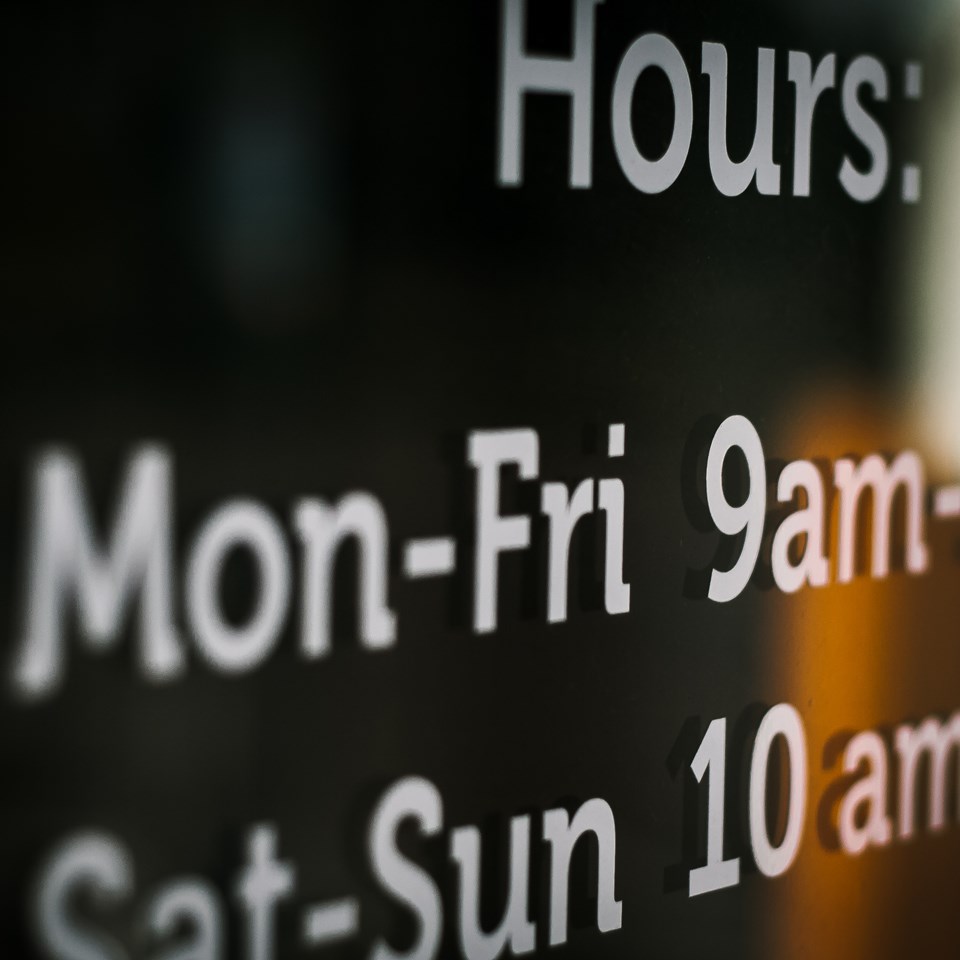 Give directions
If your premises has multiple entrances, add window signage to any door that is not used and point them towards the correct entrance. You can also use window graphics to mark exit points.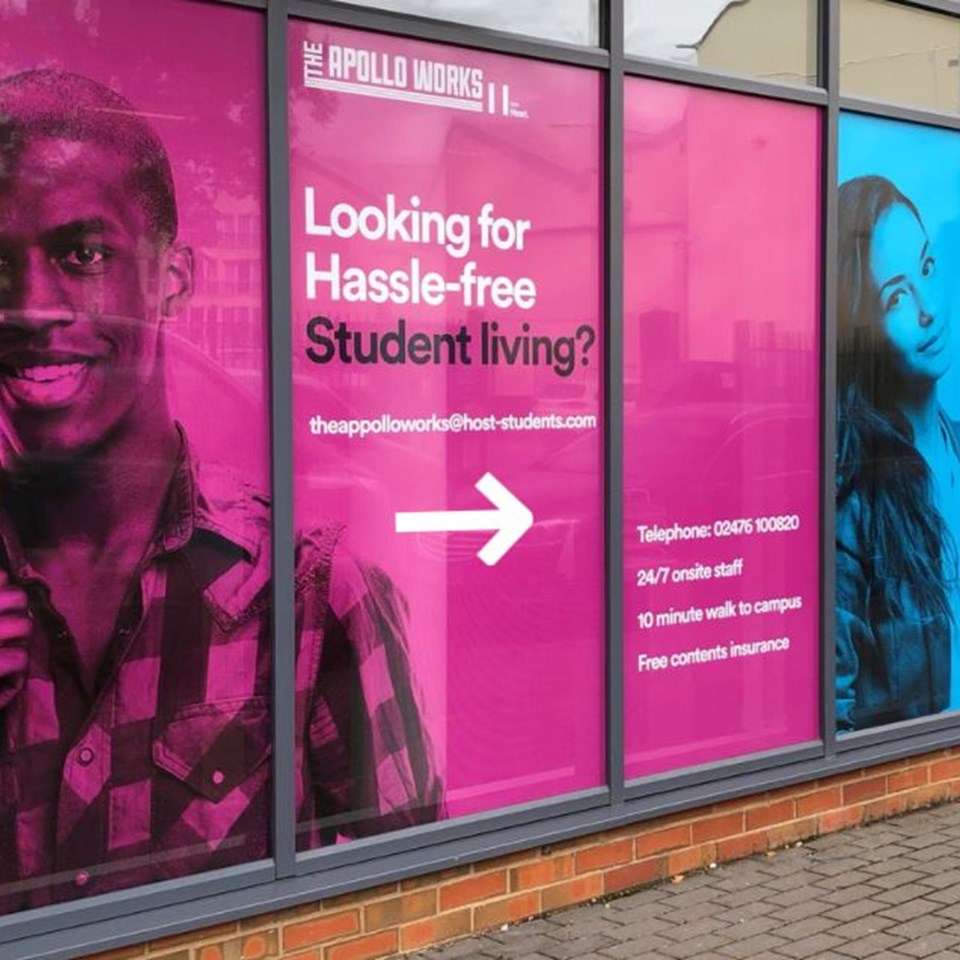 Brand your building
Ensure that everyone knows who you are and what you do. Window graphics can display your brand identity by illustrating products and services.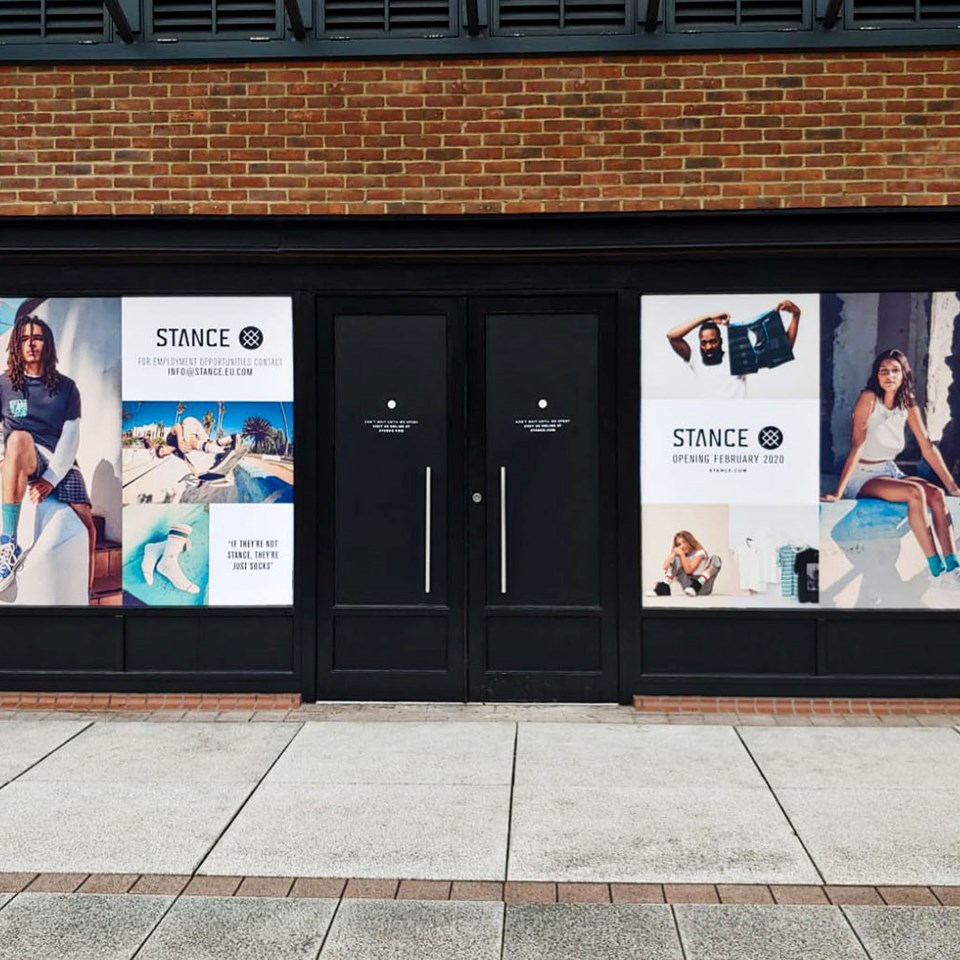 Promotion of goods & services
Window graphics are the perfect solution to advertise any sales promotion to passers by through a combination of vibrant text and colours. This is a great way to grab the attention of the people on the street. Think of how well known retailers advertise their promotions.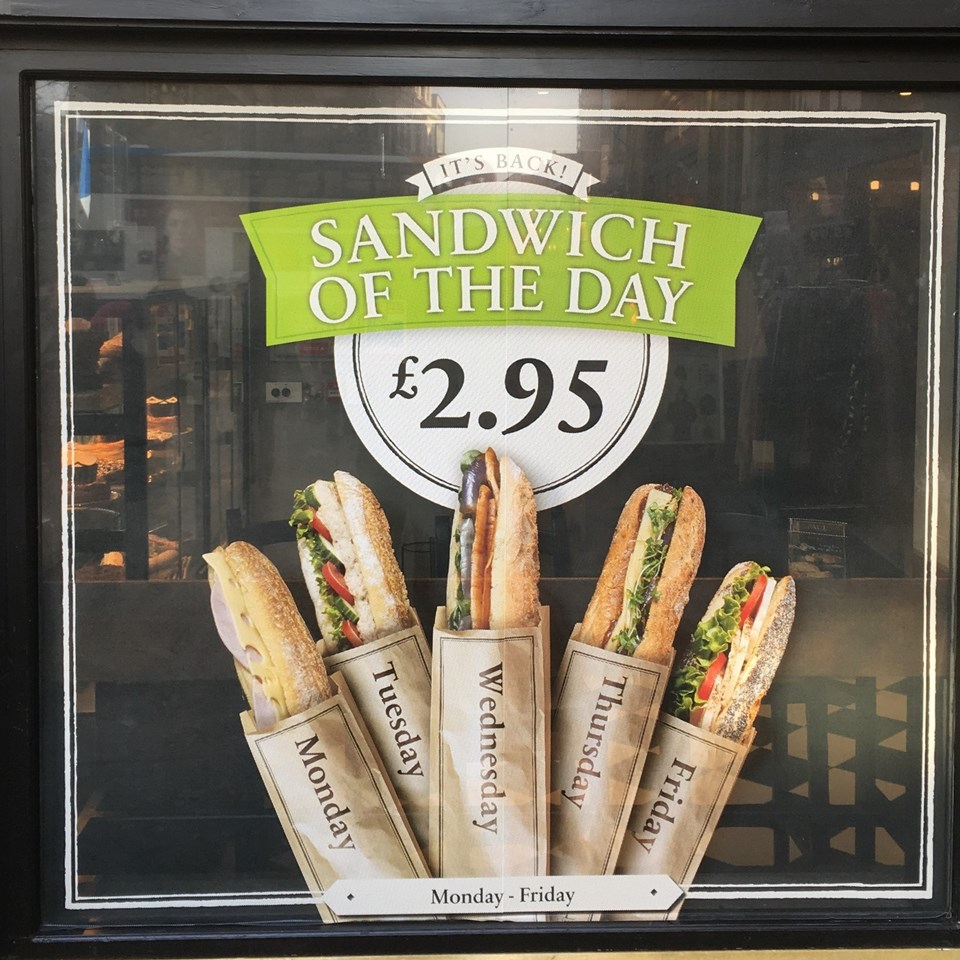 Provide privacy
Window graphics offer a discrete area to provide privacy for staff or customers while avoiding the expense of adding large partitions, walls or doors. Popular for offices, privacy graphics are regularly installed in schools, libraries and other professional environments such as meeting or conference rooms. These graphics can feature images and text or can simply give glass a frosted appearance.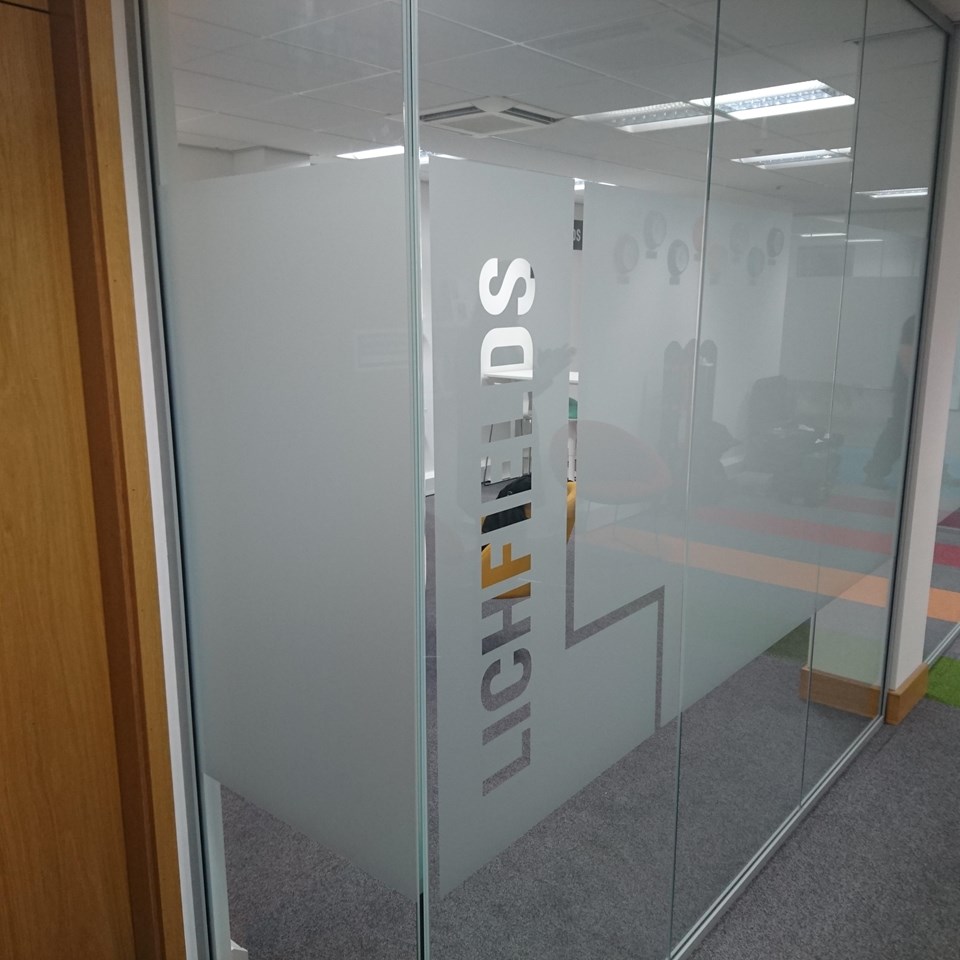 Display artwork
Window graphics can create or emphasise the culture of your premises by using artwork to inspire. Create large, bespoke displays that evoke specific emotions and thoughts. The presence of artwork can enhance the experience for your employees, customers or students alike.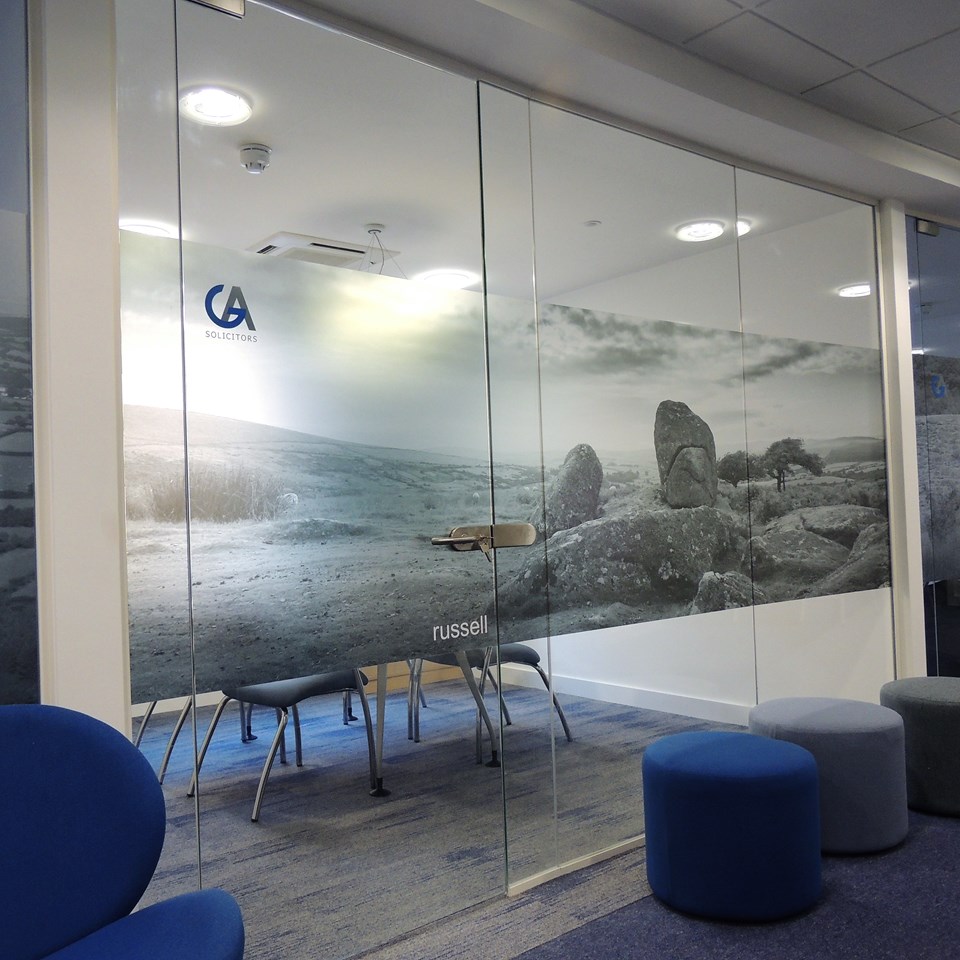 Frame window displays
Traditionally retail windows often feature product displays. Window graphics can replace these displays, but more often they complement them by providing a decorative frame to ensure the focus is on the product.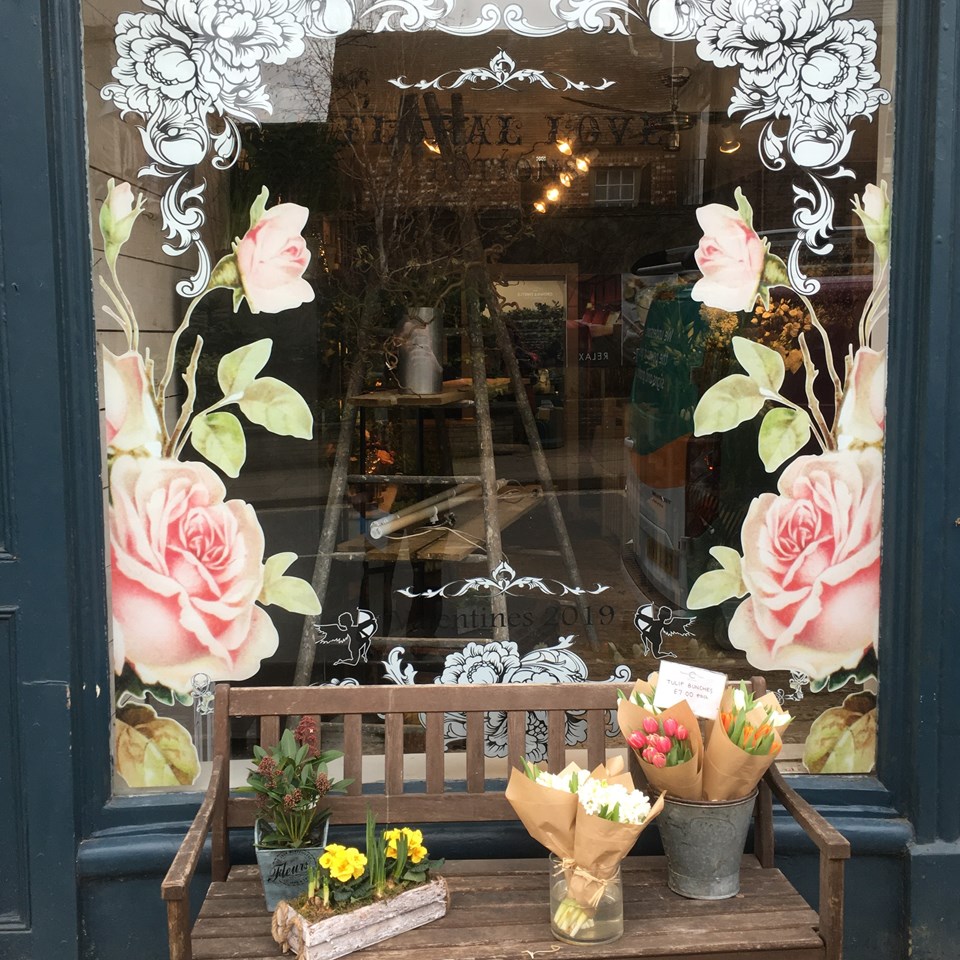 Signs Express work in collaboration with you to ensure you get the best designs, colours, visuals and content that match your organisations' requirements. We work with a range of industries and have clients which include schools, hospitals, retail outlets and office-based organisations. If you're worried about installation causing disruption during business hours then if necessary, our installers can work outside normal opening hours to ensure your window graphics are installed.
Get in Touch
Enquiry Form
Please contact your local centre by completing this enquiry form and we shall respond to your request as soon as possible.
David Rooney - Bath Spa University

Fred Vernalls - Exeter and District Scouts

James Varney - Professional Window Cleaners Exeter LLP

Charlie Trulove

Rosemary Duffett

Adam Clark - Park to Pro

Lucy Fielding - Queens of Clean

Jack Gower - Amentum
Rachel McClure - Keesler Federal Credit Union
PC Workshop (1)
Arshia Bhatti
Joanne Munoz
Sweets and Treats
Steve Hyslop - Calor, Exeter

PC Workshop
Caroline Austen - Bright Stars Play Space

Aldwyck Housing Group - Aldwyck Housing Group
Yorks Sweeper Hire Ltd - Yorks Sweeper Hire Ltd
Time After Time Ltd - Time After Time Ltd
John Carress - M&T Fire Control Ltd
Antony Donnelly - Antony Donnelly
Jo shillington - Jo shillington
Connie Morgan - Foster Hill Road Ltd
Sean Drew - Drew Building Services