New owner welcomed at Signs Express (Gloucester)
Signs Express (Gloucester) is happy to announce Ben Walker as the new owner of the business, having taken over ownership of the business following Daryll Lillie's decision to sell the company, having been at the helm for 10 years.
An experienced businessman, Ben is also the owner of the successful Signs Express (Bristol) centre and is excited to expand his portfolio. His knowledge and dedication will be a great asset in his ownership, bringing a fresh outlook and enthusiasm that will see new investment and an ambitious plan for growth. Ben's takeover of the business will also see an official name change for the company to Signs Express (Gloucester & Cheltenham) in recognition of the opportunities within the area.
Speaking of his new venture, Ben explained, "This is a very exciting opportunity, and I can't wait to get started. I feel positive, Daryll has built a fantastic base for us to push the business to even greater heights. I will continue to provide the service and products customers have come to expect from Signs Express (Gloucester) and hopefully welcome some new clients."
Managing Director of Signs Express Ltd, Jonathan Bean, commented, "Having seen Ben take on the Bristol centre and continually grow and expand I am very confident he will continue his excellent work with the Gloucester business."
Signs Express (Gloucester & Cheltenham) will provide a large range of signs and graphics to both small and large businesses from every sector. The team specialise in vehicle graphics, including decals and partial and full wraps for any type of vehicle or fleet.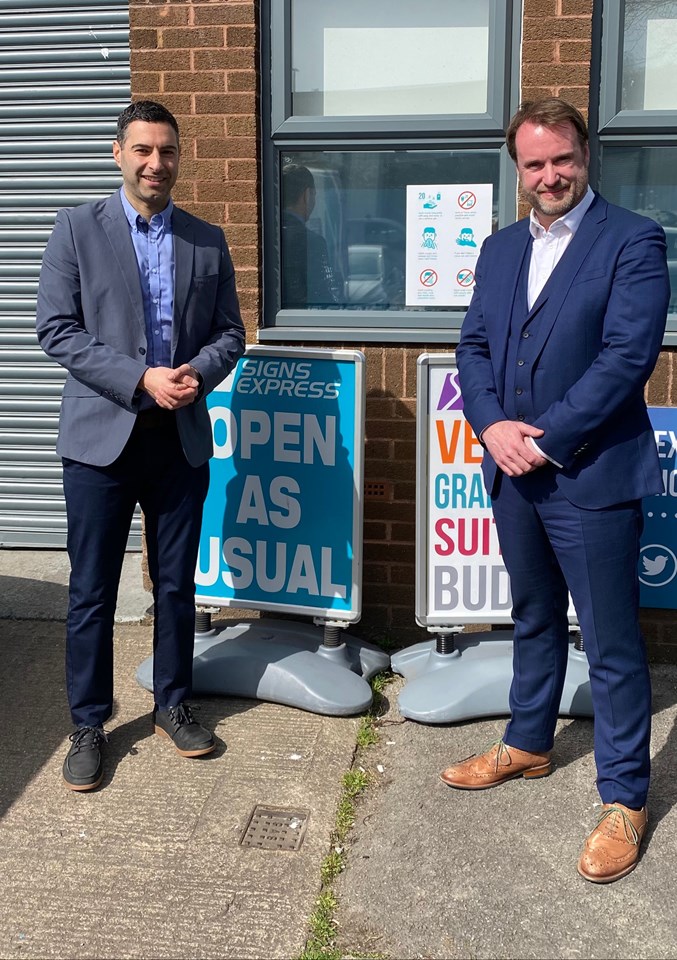 Becky Hulse

Kulvinder Singh

Richard Croston

Ian Mounter - IDM Airless

Sophie Chappell

Michael Nottle

Dan Hanley

Ade Baillie

Ben Coldrick

Daniel Bullock

Lynda Mansell

Lin Matthews - Managing Director - Gloucestershire Resource Centre
Martin Brookes - Facilities Engineer - Trelleborg Sealing Solutions Tewkesbury
Phil Bevan - Facilities Manager - Three Choirs Festival