ABOUT
Van Wraps & Sign Writing
At Signs Express, we pride ourselves on providing a complete van wrapping service to help you maximise your business presence. We can help with every step of the process, from working with you on designs, to manufacturing and fitting your bespoke graphic. Whether you're looking for simple vinyl lettering or eye catching full van wraps, we have a solution for you.
Made from specialist vinyl material, van sign writing is a semi-permanent solution which means it can be replaced if you would like to update your artwork or removed if you need to replace your vehicle. Van wraps make it easy to showcase your company details, brand and expertise while you're on the road. Your local Signs Express will tailor van graphics to your exact requirements.
The perfect mobile, cost-effective advertising solution for 24/7 exposure, using high-quality materials, our experienced teams can bring your design vision to life. We will work closely with you to create a van wrap that will get your business noticed.
If you're looking for that extra wow factor for your vehicle livery, why not try our vehicle wrapping services?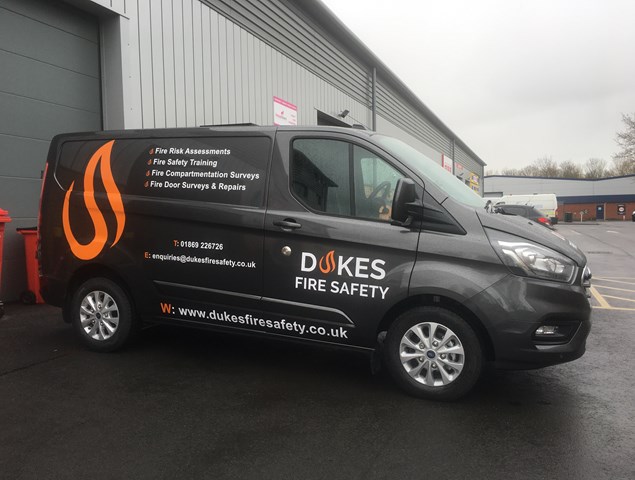 Decals & Stickers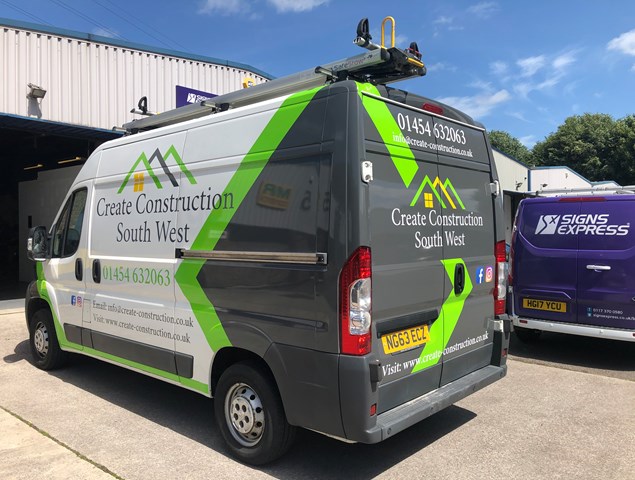 Partial Wraps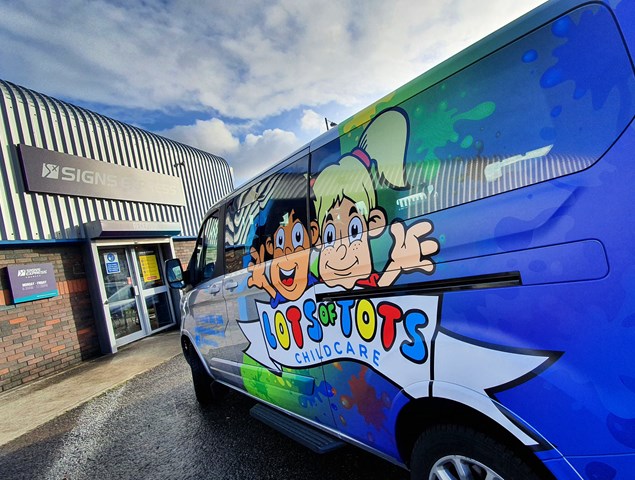 Full Wraps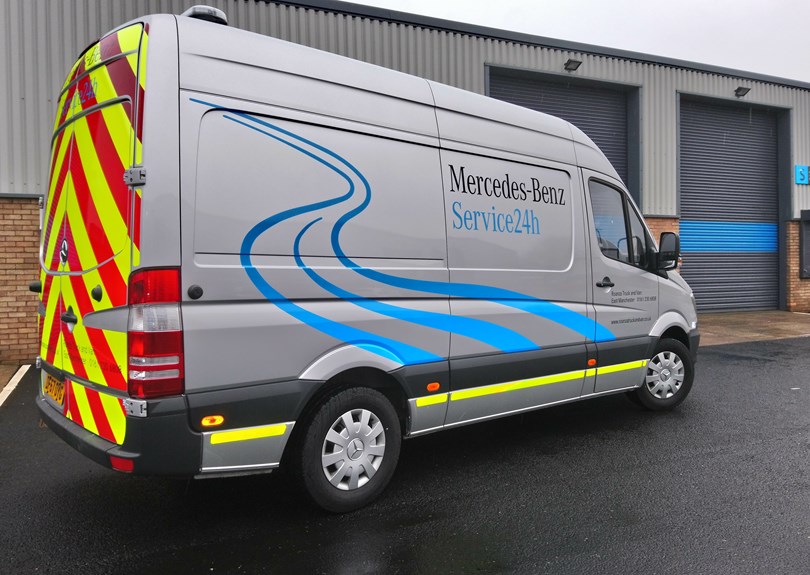 Reflective Markings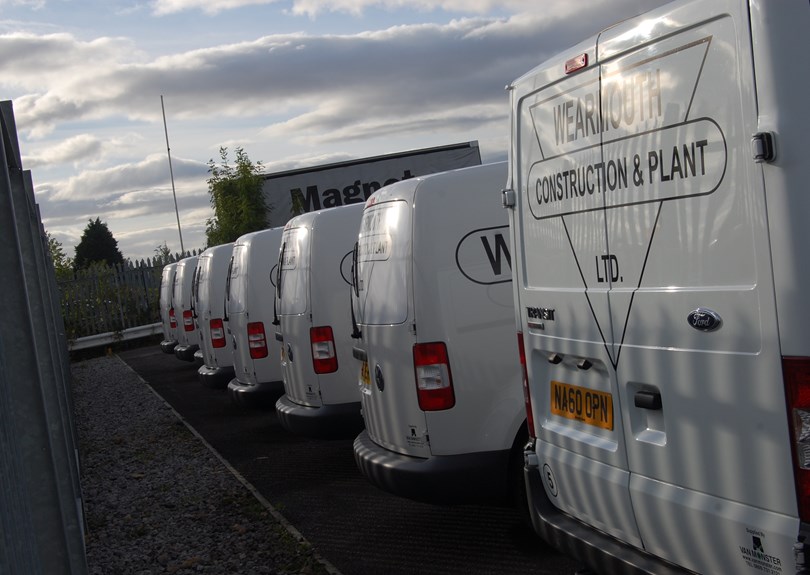 Fleet Graphics
Benefits of Choosing Signs Express for your Van Wrap Design and installation

Dedicated vehicle application bay in each of our production centres.

High-quality materials and specialist vinyl from leading brands.

Bespoke service with in-house design expertise.
Why Choose Van Sign writing?
A van wrap is a low-cost option to turn your vehicle into a mobile advertisement that can last for many years. Whether you're a self-employed tradesperson looking to promote your skills, or a company with a fleet of delivery vehicles, van graphics are essential for your business.
With your brand highly visible on your vehicle, you can raise awareness of your business on the roads. Plus, a recognisable branded vehicle could even reduce insurance premiums* as there is an association between having a sign written van and a more professional.
We have several options for van livery including Chapter 8 compliant reflective markings for high visibility on the road day and night.
*Confused.com, How to Improve Van Security.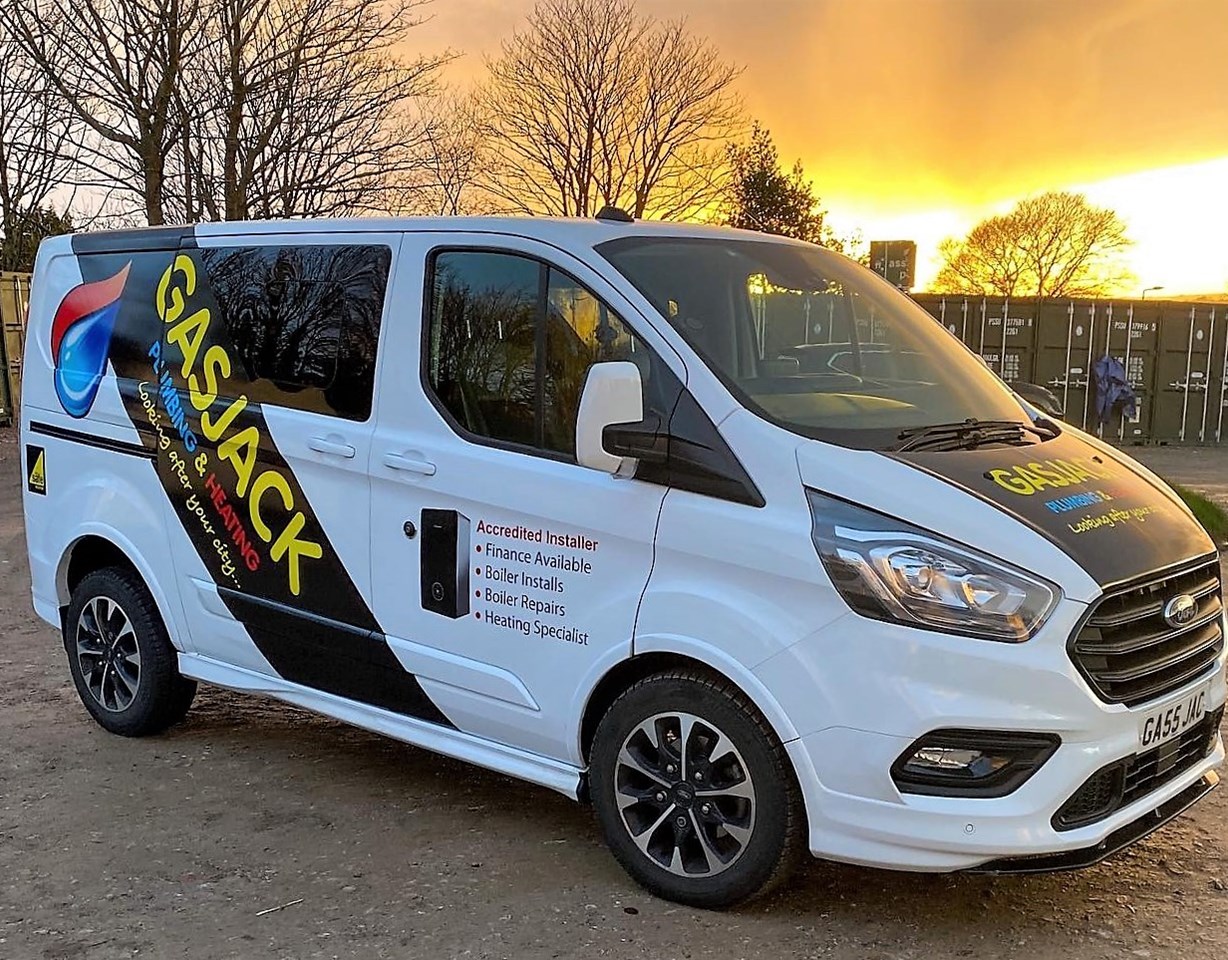 Fitting
Your Van Graphics
Each Signs Express centre has a dedicated vehicle bay and trained graphics installers to ensure your van wrap is expertly fitted.
Our vehicle bays are enclosed to guarantee the vinyl is applied in the correct environment to prevent bubbling or failure.
Q. What kind of wrap can I get for my van?

Collapse

If you want to brand an individual van or a commercial fleet, the wide range of options for van graphics means you will find the perfect solution for your budget and timescale.

To ensure the minimum amount of downtime, vehicle decals and stickers can be quickly applied to your van so you can be back on the road in no time. Magnetic signs are also quick to apply, and can also be quickly removed or replaced whenever you like. This makes magnetic graphics an ideal solution if you have promotional or seasonal messaging, or if you need to temporarily brand a hire van.

Self-adhesive cut vinyl graphics offer an ideal solution for those wanting to brand a van for the long-term, illustrating company logos, contact details, slogans and key messaging. Benefits include: cost-effective, durable, designed bespoke to your vehicle make and model, and help to preserve paintwork underneath.

Partial and full wrapping create maximum impact for your van. For successful application, any existing graphics must be removed, and the bodywork should be in good condition. Designs are printed using large format printers, high resolution photographs, and eye-catching colours, ensuring your van is always seen while on the go.

Full van wraps have a longer turnaround time than some of the simpler solutions such as stickers, though offer considerable reductions when compared with traditional hand-painted signwriting – and the use of digital printing means the possibilities are only limited by your imagination.

If you own or operate a vehicle that stops on UK roads for works or inspections, your vehicle will need rear reflective markings, also known as Chapter 8 reflective chevrons. Chapter 8 is part of the red book of highway codes and regulations in the Traffic Signs Manual published by the Department of Transport that sets out to protect and increase the safety of vehicle operators and the public.

Reflective vehicle kits come in a variety of vinyl grades which offer different size and gradients of chevrons and accompanying text to suit your specific vehicle and use case. There are also options with a blank panel recess area to accommodate your branding.

Q. Should I wrap my van?

Expand

Yes, you definitely should! According to the 'Power of Vehicle Advertising' research by 3M, as many as 3,000 people might see your advert in a single hour in high-traffic areas such as cities. And it's still working for you when it's parked up. Thinking about the typical cost of a van wrap over a the course of its lifetime, it could be as little as pennies.

Q. What should I have on my van wrap?

Expand

Ensure your wrap makes it clear and obvious what you do.
The colour and design should match your company branding.
Contact details need to stand out, so potential customers can contact you.
An uncluttered and concise design will ensure your message is seen, even when your van is on the move.
Make use of the rear of your van. People driving behind you will have time to digest your message.
If you vehicle has a sliding door, check that there are no inappropriate words on show when it opens.
Don't overcrowd your design! When your van is on the move you only have a short window to attract attention, so you need to make sure your offering and contact details are easily visible.

Q. Can I wrap a leased commercial van?

Expand

Yes, you can. As long as the wrap is removed professionally - leaving no permanent marks when you return it - the leaser shouldn't have a problem. If in any doubt, check with the leasing company prior. According to the British Vehicle Rental and Leasing Association (BVRLA), almost a million rented business vehicles are on the road – whether vans, lorries, trucks, or cars. Most of those are light commercial, with around 15% of leases for smaller vans.

Rental firms know van wraps protect the paintwork and mean they're looking at lower costs to touch up any scrapes when they lease the vehicle to the next client or sell it on.

Q. What Are the Benefits of Van Wraps?

Expand

Whether you're looking for a partial or full van wrap, the paint underneath is less susceptible to the elements when a thin layer of vinyl shields it. Your van is protected against:

Bad weather
Chips and dents
Wear and tear
Scratches
Sun damage

While van wrapping is not necessarily designed as paintwork protection, it does have the advantage of safeguarding what is underneath. The vinyl doesn't bond with the paint, so it doesn't leave a permanent mark and won't leave a residue on the paintwork when it's removed professionally.

Q. How to keep my van wrap in good condition?

Expand

After you've invested in a new van wrap it's important to keep it in good condition to ensure it will last longer and look fresher. Follow the below tips to get the best from your van wrap.

Hand washing your van is the best way to keep wraps in perfect condition. Using a non-abrasive solution, rinse first to soften and loosen dirt, and then wash with a gentle sponge or cloth.

Car washes are fine, however avoid stiff brushes that can scratch the finish. A rough brush pulls up the corners, and the bristle motions can remove the shine, causing it to look dull. The better options are touchless car washes or rolling up your sleeves!

Pressure washing isn't recommended, although it depends on the type of wrap on your van. 3M recommends using water pressure under 2,000 PSI, keeping heat under 80 °C, and using a 40-degree angle spray with the water stream at 90 degrees to the bodywork.

If you put some TLC into looking after your van wrap, they'll remain as good as new until the time comes to return your rented van.

Q. How do I remove my van wrap?

Expand

Find yourself a blunt plastic scraper (something that won't damage the paintwork underneath the graphics) and a hair dryer.

With the hair dryer, focus heat on a small area of your signage to gently melt the glue beneath the vinyl. The area should not be so hot that you cannot touch it, if the vinyl is too hot it will stretch and tear rather than coming off cleanly. Tearing is not a issue in its self, just that it will take a lot longer to remove.

With a patch of vinyl now heated, use your plastic scraper to push up an edge, this raised edge gives you a starting point to pull the vinyl away from the surface. If the vinyl is at the right temperature, you should be able to lift and remove a good size piece of the vinyl.

For further insight on how to remove vehicle graphics, view an article put together by our Basildon centre.
Why Choose
Signs Express?
Quality
Exceptional solutions, service and advice.
Experienced
An award-winning brand established for over 30 years.
Extensive
The largest product range to service all sectors and businesses.
Bespoke
Tailor-made signs and graphics that deliver value for money.
Local
Providing local knowledge at the heart of your community.
Recommended
Highly rated by customers that trust us time and time again.
Not sure what you're looking for?
Speak to our dedicated team direct…
01733 790122
Get in Touch
Enquiry Form
Please contact your local centre by completing this enquiry form and we shall respond to your request as soon as possible.
Jake Lloyd - Between Time Ltd

Martin Voster - Air Assault

Richie Rowland - Mondraker

Luke Foster - Man For All Seasons

Sunjay Singh - Life Media UK
Inside & Out Gardening Service
Craig Hardy
Shadan Noori - Personal Trainer
Marc Strickson - Lincs Groundworks Ltd

Simon Hotchkin

Tasha Dimarco

Emily K Weddings

Micahel Lowe

Peperharow Van Wrap
James Crowe - J V Crowe Electrical
Brian Connor - EHB Maintenance Ltd
Tony Houghton

Dom Stevenson - Wilbury Mowing & Gardening Care

Russell Edwards

Tyler Ackerman

Nicky Ayers - Ecl-ips
Charles Mabbott - Virtue Systems Ltd
Joshua Francis

Telecasterdarren