Signs Express Lincoln reveal new sculpture
Signs Express Lincoln are delighted to have recently had a new sculpture installed outside their premises in Wrightsway, Lincoln. The sculpture, which depicts the palm of a hand holding a cube with the Signs Express logo engraved stands at an impressive three metres high.
When Richard Howes, Owner of Signs Express (Lincoln) purchased the premises three years ago he had to make the decision to remove a large tree that overhung the building. However, with an idea in mind he knew that using the remains of the tree to create a sculpture would be a good way to reuse the trunk and create a fantastic work of art.
Unfortunately, the remaining part of the tree turned out to be unsuitable for Richard's project but his vision soon came to life with the help of Christian Andreolli, an artist and designer from Austria. Having met Christian when he came to Signs Express for a project of his own, Richard immediately recognised his talent and discussions began for the wooden sculpture.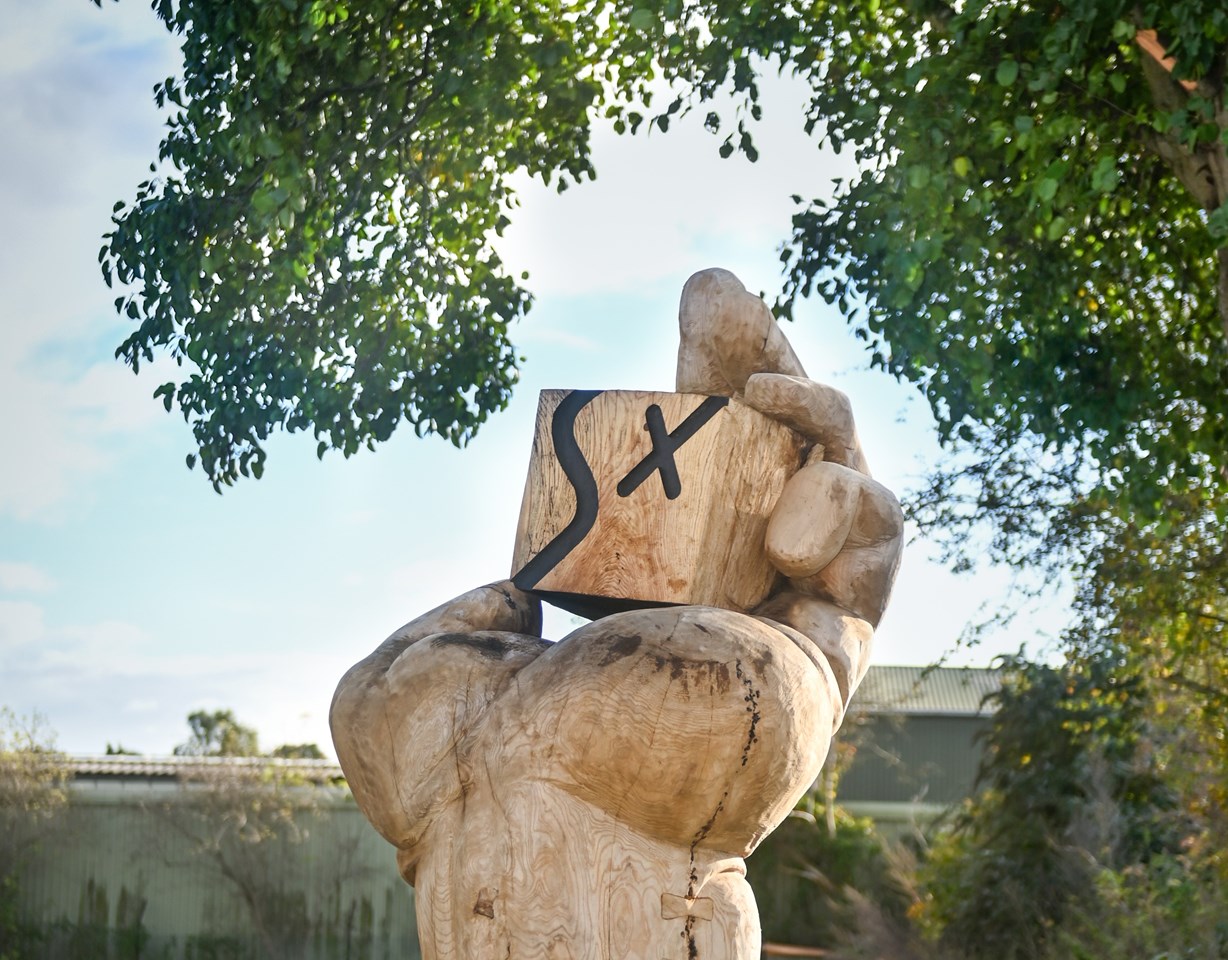 After several months Christian found the perfect piece of ash tree that was the ideal size and shape for the sculpture and began carving the design. Due to the tree falling over in a storm, there was a split that had started on one side which has been repaired with oak stiches. This turned into quite a fitting feature as in 2020 Richard suffered a broken wrist from a MTB accident resulting in a similar scar in the same position.
Richard Howes said: "The man is a genius, and the variety and quality of his work from wood carvings, paintings, 3D architectural drawings and project management is outstanding, so I wanted to have a work of art made by Christian.
The whole look of it has exceeded my expectations and I think it perfectly complements our entranceway, as it is the same size as our monolith. It also serves as a great focal point for customers to find us."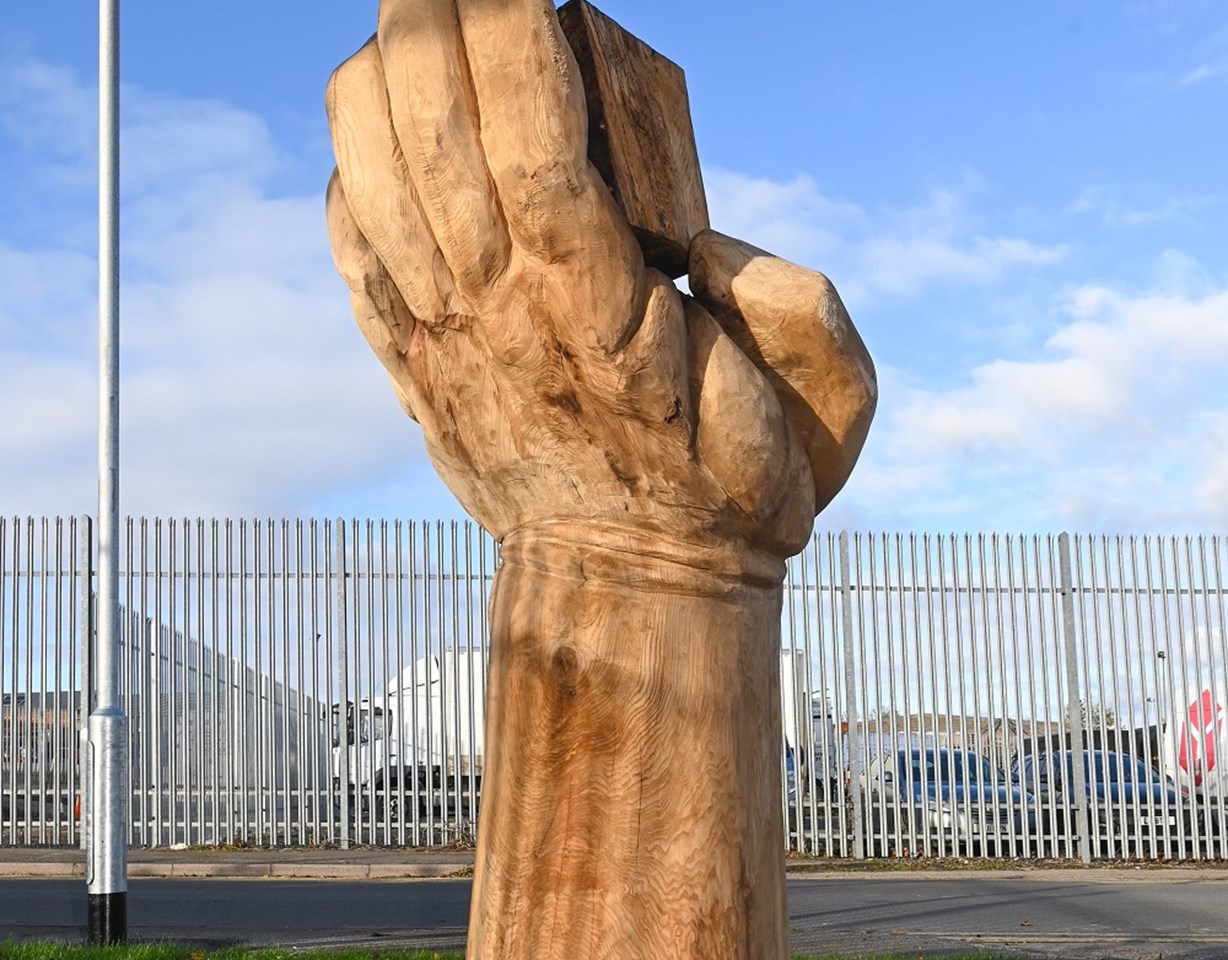 Marc Strickson - Lincs Groundworks Ltd

Freddie Wright

Simon Hotchkin

Tegan Bryder

Yarborough School