Turnkey Signage Solution for Enagic GmbH
Introduction
At Signs Express (Milton Keynes), we pride ourselves on providing comprehensive signage solutions that meet our clients' unique requirements. In this case study, we will detail how we delivered a full turnkey solution for Enagic GmbH, a German company that needed signage for their UK showroom and office in Milton Keynes.
Project Overview
Enagic GmbH contacted Signs Express (Milton Keynes) to create eye-catching and functional signage for their UK showroom and office. The project required a full range of signage solutions, including a one-piece wall finish, 3D illuminated logo, flat cut letters, window graphics, bespoke illuminated maps, and acrylic printed signage. In addition, we were responsible for project management, including the provision of painters, decorators, and an electrician.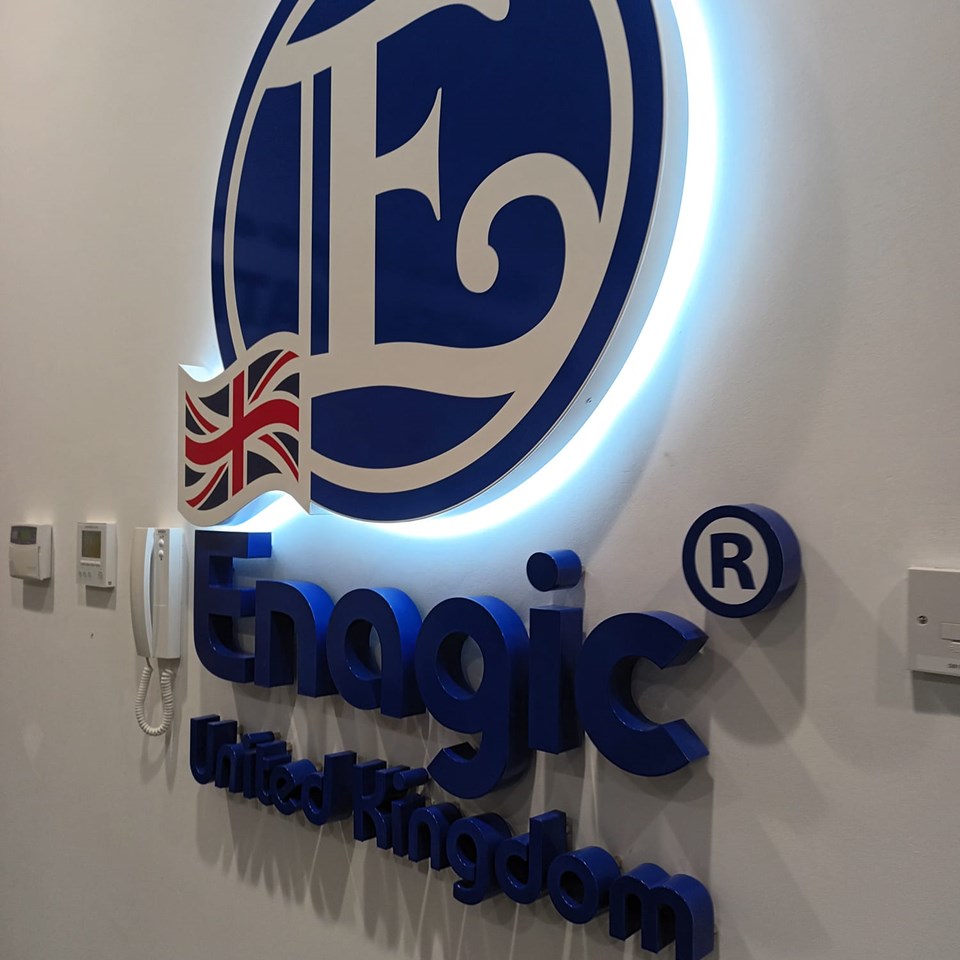 Process
Initial Meeting: We met with the client representative from Germany to discuss their signage requirements and offer a comprehensive solution.
Design: Our design team created the signage concepts, keeping in mind the client's brand image and the functionality of each sign. After a few iterations and feedback, the designs were finalized and approved by the client.
Production: The signs were manufactured using high-quality materials and state-of-the-art technology to ensure durability and longevity.
Project Management: We coordinated the entire project, from design and production to installation, liaising with painters, decorators, and an electrician to ensure a seamless process.
Installation: Our team of experienced installers ensured that the signs were installed professionally, adhering to the client's requirements and specifications.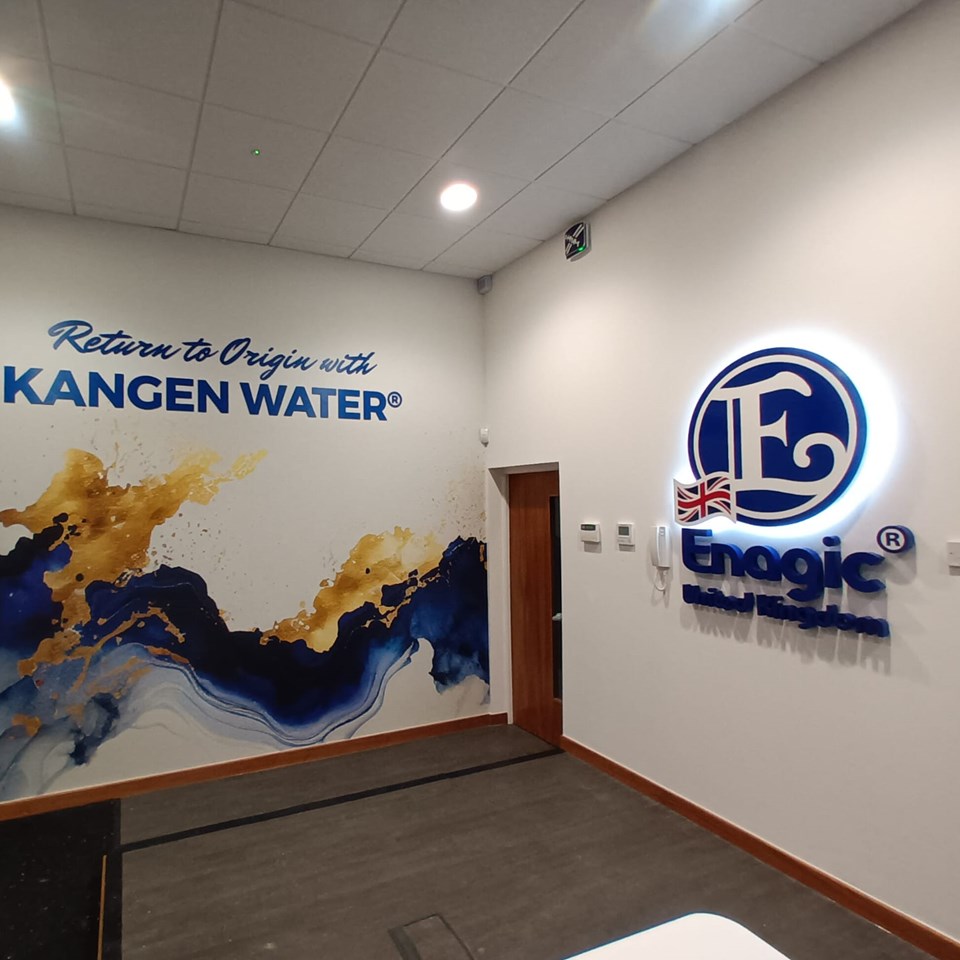 Results
Signs Express (Milton Keynes) successfully delivered a full turnkey signage solution for Enagic GmbH's UK showroom and office, with minimal involvement from the client. The client only needed to make a single trip to the UK to finalize the project, saving them time and resources. The signage effectively showcased Enagic GmbH's brand identity and enhanced the aesthetic appeal of their showroom and office space.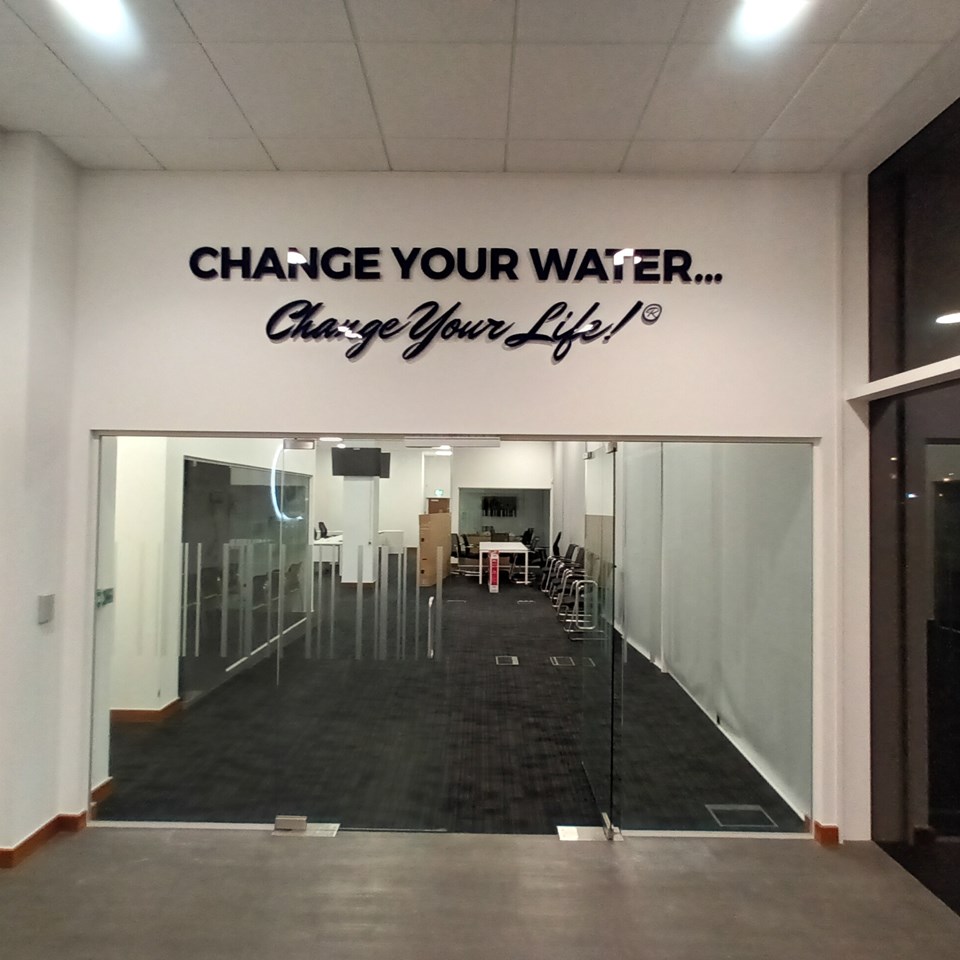 Client testimonial
"I recently had the pleasure of working with Signs Express (Milton Keynes) to create signage for our company's UK office, and I couldn't be happier with the result. From start to finish, the team at Signs Express (Milton Keynes) was professional, efficient, and committed to delivering a high-quality product.
Not only did they listen carefully to my requirements and offer valuable advice on the best materials and design options, but they also exceeded my expectations in terms of the final product. The signage is stunning and eye-catching, and it has really helped to elevate the image of our business in the local area.
Overall, I would highly recommend Signs Express (Milton Keynes) to anyone looking for top-quality signage solutions. The team's expertise, attention to detail, and commitment to customer satisfaction make them a truly outstanding partner. Thank you, Signs Express (Milton Keynes), for helping to make our UK office look amazing!"
- April, Client Marketing Lead, Enagic Europe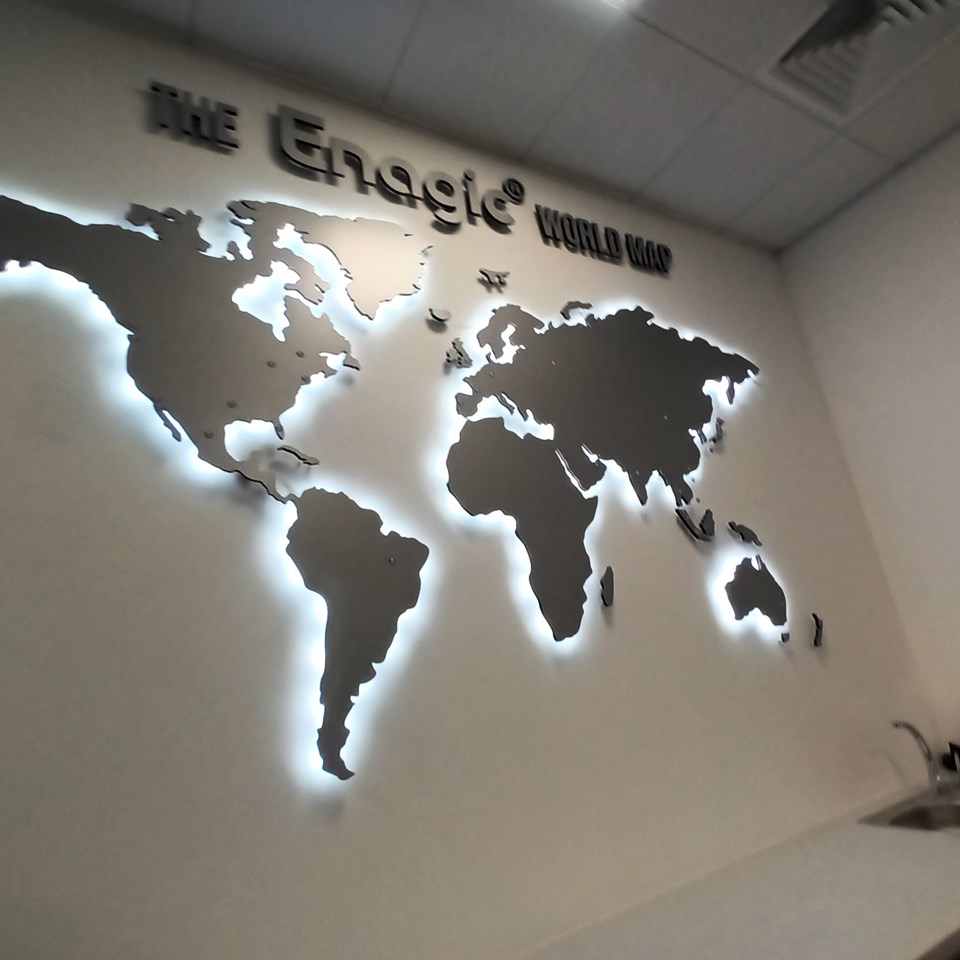 Conclusion
Signs Express (Milton Keynes) took care of the whole project from start to finish. Thanks to our expertise in design, production, and project management, we created a seamless experience for our client that meant they could focus on their core business operations while we handled the entire project.
The overall result was a comprehensive and turnkey solution for Enagic GmbH, which demonstrates our commitment to providing exceptional products and services tailored to the specific needs of our clients.
"This type of project show cases our full capability and is a brilliant example of the full end to end solution we can offer our clients. They only needed to get involved to make decisions while the rest of the project was completely handled by our team."
- Janiv Patel, Managing Director, Signs Express (Milton Keynes)
Why Choose
Signs Express?
Quality
Exceptional solutions, service and advice.
Experienced
An award-winning brand established for over 30 years.
Extensive
The largest product range to service all sectors and businesses.
Bespoke
Tailor-made signs and graphics that deliver value for money.
Local
Providing local knowledge at the heart of your community.
Recommended
Highly rated by customers that trust us time and time again.
First Steps Community Playgroup - First Steps Community Playgroup

Nicola - Petals & Posies
Emily Bannister - Victorian Sliders

Bernadette O'Sullivan - Woodcroft Stud
Julian Marks - Roofcare South West

MICHAEL STOPFORD (1) - Cumulus Bookkeeping Services
Becky Hulse

Kulvinder Singh

Richard Croston

Ian Mounter - IDM Airless

Sophie Chappell

Rupert Gladstone - Spitfire Avian Pest Control Ltd

Construction Testing-Solutions-Ltd

Ricky Cobbledick

Oliver Koeller

Grace Mead

Paul Grosvenor

Rebecca Simpson

Mike Davies - Mike Davies Associates Ltd

Andy Dransfield - Andy Dransfield Driver Training

Luke Payne - Active Southwest

Richard Cale - Leaf Culture

Grace Young
Christopher Campbell - Kelly Group Ltd