Everything You Need To KNOW About Van Signwriting
Cost Effective Advertising
Once the initial outlay has been paid, you are good to go for 5-7 years. That is now an advert for your business 24/7 literally earning you business in your sleep, while you drive and when you are just parked up, minding your own business. - An average of 3000 people an HOUR will see this, and it will be clear to anyone exactly what you do and how best to contact you.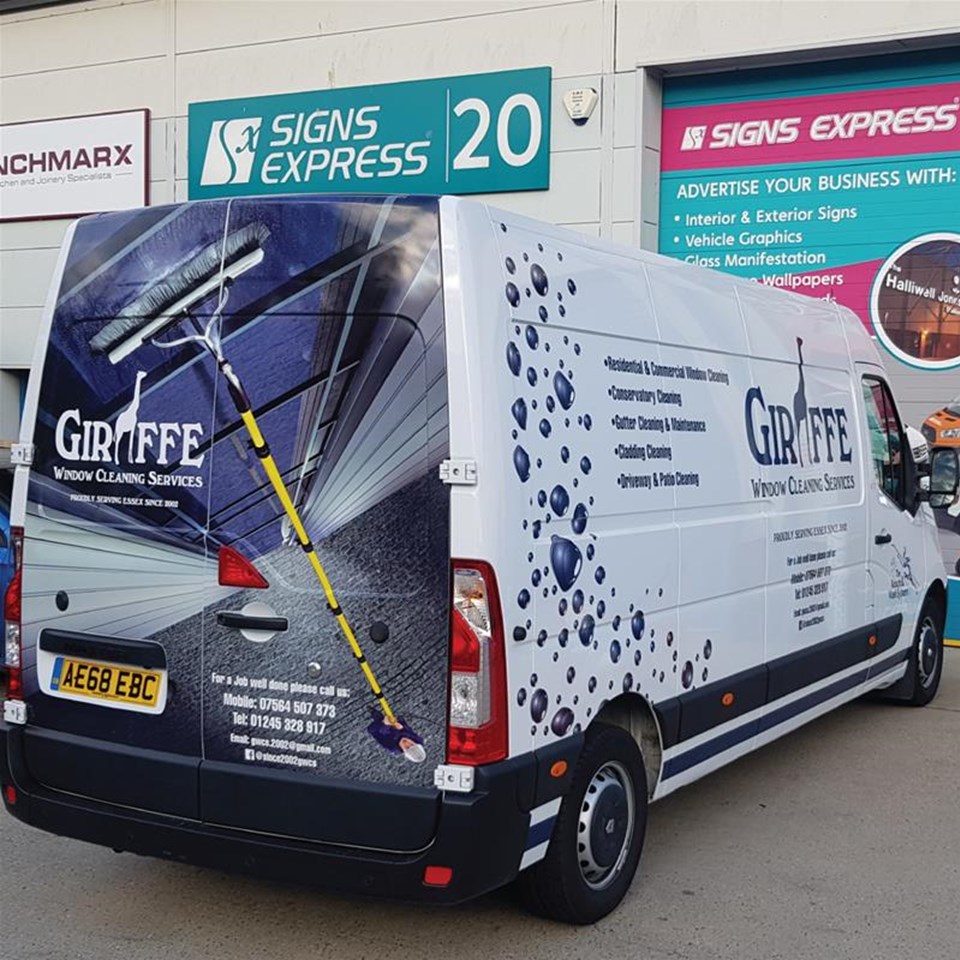 Insurance
There's a wide variety of insurers out there and this may not be the case for all of them, however, van signage has been a deterrent against theft of equipment as well as theft of the actual vehicle. - Recognisable logos help differentiate your van, they do not easily blend in so would not be a desirable target for thieves. - Simple stickers such as "GPS tracking" and "no tools/valuables are left in this vehicle overnight" are also a low-cost visual deterrent. - Long story short, your insurance will not be increased due to your van signwriting and in some cases, it will even be reduced. Matt Tozer, commercial director of van insurance experts Vast Visibility, says: "Typically, having a van sign written will give a discount with some insurers. This is because insurers are likely to perceive those who have signs drawn up for their businesses as more professional, and therefore trustworthy"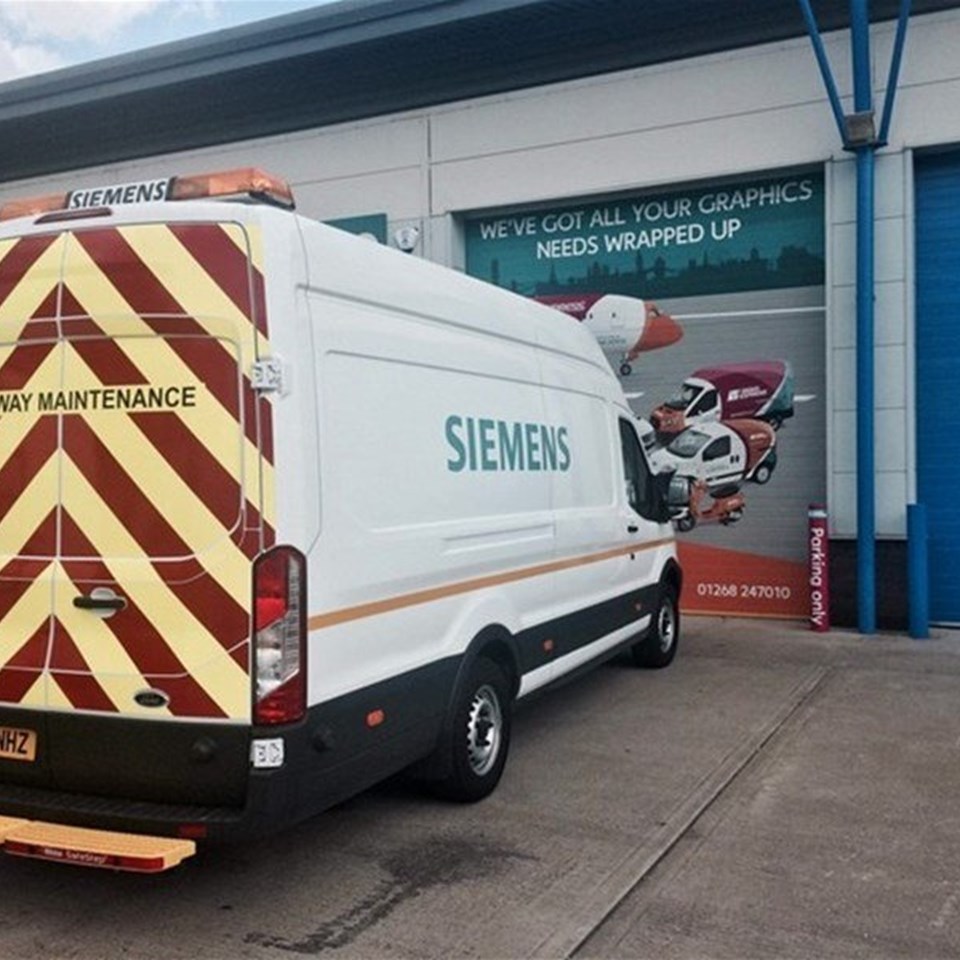 Professionalism
Did you know that there is no legitimate reason for a GP to wear a lab coat? Yet for some reason they do! Why? Because of the perception it gives off. When a patient comes in for their appointment, in the split second it takes to make a judgement, they are assured of their Doctor's experience and professionalism in part due to the lab coat and van signwriting does the same sort of thing. The difference between the perception of a professional business or a "white van man" lies (in part) in the presence or absence of vehicle graphics. A sign written van inspires more confidence in customers as there is more perceived accountability. - This acts as an incentive for a customer to go with a well-known company with graphics rather than an unmarked vehicle. It gives customers confidence in the quality of work they can expect to receive.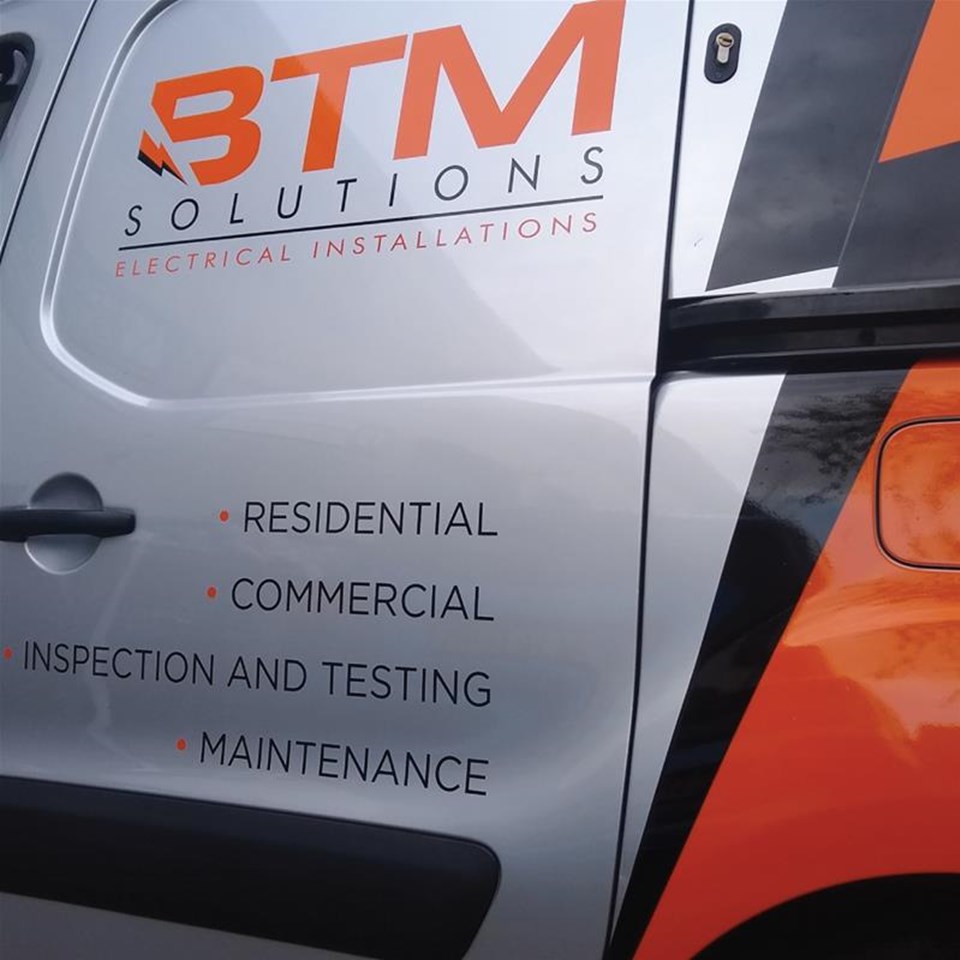 Branding
Your van signwriting is another chance to cement a strong brand. Customers buy from brands that are aligned in some way with their own style and requirements. This makes sure that you attract the clients that you want and repel the time wasters! 5. Protection - Whether you have bought or leased your van, signwriting is a fantastic means of protecting the vehicle from all sorts of damage. Many who lease their vehicle choose to get signwriting added, then when it is time to return the van to the dealership, the graphics are easily removed and the van looks just as good as when it was first driven off the forecourt.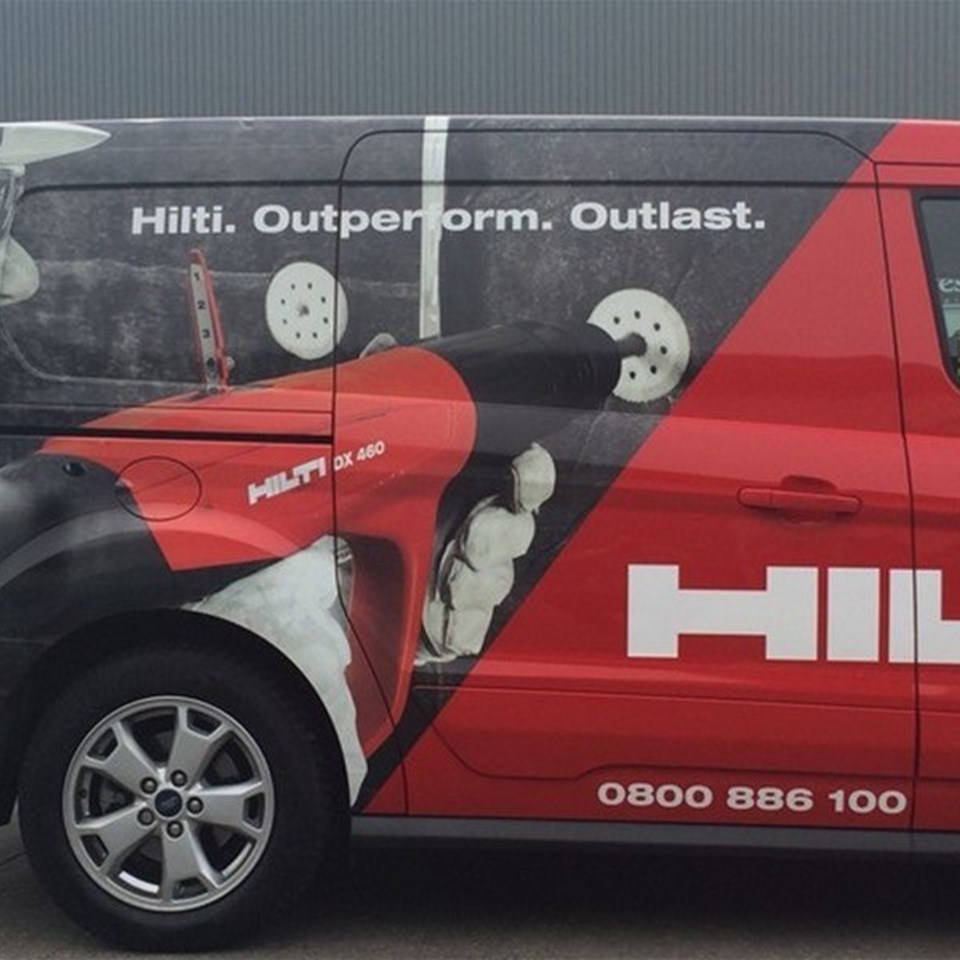 The Dos and Don'ts of van signwriting
DO get your graphics professionally designed, We know your best mate's daughter is great with design, but on this one occasion, please trust the professionals, you will be driving this design around on your van for the next 5 -7 years so let's make sure that it is absolutely perfect. Also, there is no need to separately source a designer anyway, as we provide everything from the initial graphic design right down to the fitting - all inhouse.
DO bring us a clean vehicle To make sure your signwriting will last for the longest time and be of a high standard, we need to fit the graphics to a clean vehicle. So, ten minutes in a car wash before you pay us a visit will save you any hassle.
DO make sure your van is legally compliant There are certain sectors who legally need Chapter 8 graphics to be permitted to carry out their work. So double check and do not get caught out by this rule!
DON'T rush your proofreading Once you have signed off on the artwork, this is precisely what will be made and fitted to your van. If there is a mistake, we can certainly amend this, but it is more hassle for you, so as with everything, "measure twice and cut once".
DON'T go to a car wash immediately after We know you want to show off your shiny new signwriting, but you need to allow at least 2-3 days for the adhesive to settle, however if you have followed our previous point (clean your van beforehand!) that won't be an issue.
DON'T accept poor service Poor signwriting is always worse than no signwriting! As with most things, you will always get a better-quality product from a specialist. We eat, sleep, and breathe van sign writing, it has been our bread and butter for nearly 20 years. Have a look at our gallery of work and 5-star reviews, we have done it all!
What kinds of van signwriting are available?
Vinyl signwriting - The most commonly used and long-lasting signage for your van. This encompasses everything from your full wraps to simple logos and contact details.
Magnetic signage - Handy for if you want to be off duty at times or if your van has multiple uses as the sign can be left on the van or easily swapped or put away when needed. If you like to draw a line when you are off the clock, or if other people will be driving the van. - Also, if you are renting a van and want to differentiate yourself for the reasons we have already listed, this is a great option.
What details do I need to provide to get my van sign written?
If you want to expedite this process, your best bet is to have these details ready. Whether you let us know via email of over the phone we will need: -
Artwork. If you will be providing it yourself, please send us your artwork in either PDF or AI format. If you would like us to supply the artwork, then do not worry about this step.
Budget. Please let us know the parameters you would like us to stay within and we will always try our best to accommodate you.
Please provide a picture of the vehicle as well as its: model, year, and colour.
How much will van sign writing cost me in?
Well… how long is a piece of string? Do you want a custom full wrap on a Ford Transit Jumbo or just a logo and some contact details on your Volkswagen Caddy? As these are vastly different jobs. As a very rough guide though, with the example of a Ford Transit Custom, including fitting, you can expect to pay anywhere from: £200 +VAT* for a simple logo and contact details £550 +VAT* for a half wrap £1500 +VAT* for a full wrap. This of course is a very rough outline, so for an accurate same-day quote (working days only) contact us on the enquiry form below.
*all prices are estimated and should be used as a guide only.
Find Your Local Signs Express
With over 60 centres across the UK and Ireland, we enjoy a national reputation for providing quality products and supreme customer service.
Get in Touch
Enquiry Form
Please contact your local centre by completing this enquiry form and we shall respond to your request as soon as possible.
GEMMA LOVITT

Telecasterdarren

Oguz Atasert

Andy Clark

Terence Hughes

James Elliot

Stephen King

Greg Sleebush
Sam Barnes
Gavin Sayer - Pest2Kill
Luke Fisher - Owner - Physiotherapy Essex
Russell Beharrie - Owner - Hockley Football Centre
Dominic Crow - Owner - GESS Limited
Lee Vuong - Owner - Katie & Lee Nail Salon
Ricky Foulger - Owner - RSF Group