Vehicle graphics guide - our top six FAQs
If you're looking for vehicle graphics you've definitely come to the right place. From cars and vans to lorries, promotional trailers and everything in between, we can brand your vehicle. With any type of signage there are always things to consider, so keep reading to find answers to the top six questions we get asked.
1. Where on my vehicle should graphics be applied?
The recommended places for graphics on vehicles are the sides or rear, as these are the most visible areas. On busy roads where traffic is likely to build or if your vehicle is parked, these are the two spaces most likely to be seen by passers-by.
You can have graphics applied to the bonnet and roof of your vehicle but these are less common as they are less visible.
Text size is also important, as a rough guide letters that are three inches high tend to be visible from about 7.5 metres away and letters closer to six inches tall can be read from around 10 metres.*
2. What details should be put on a vehicle?
For a commercial vehicle you need to decide what the most important things are you want customers to know. The golden rule is to state who you are, what you do and how to get hold of you.
If your company name doesn't make it clear what services or products you offer it might be worth considering adding additional details or a small product list.
Your vehicle graphics can be completely bespoke, alongside text you can apply logos, patterns and imagery where appropriate.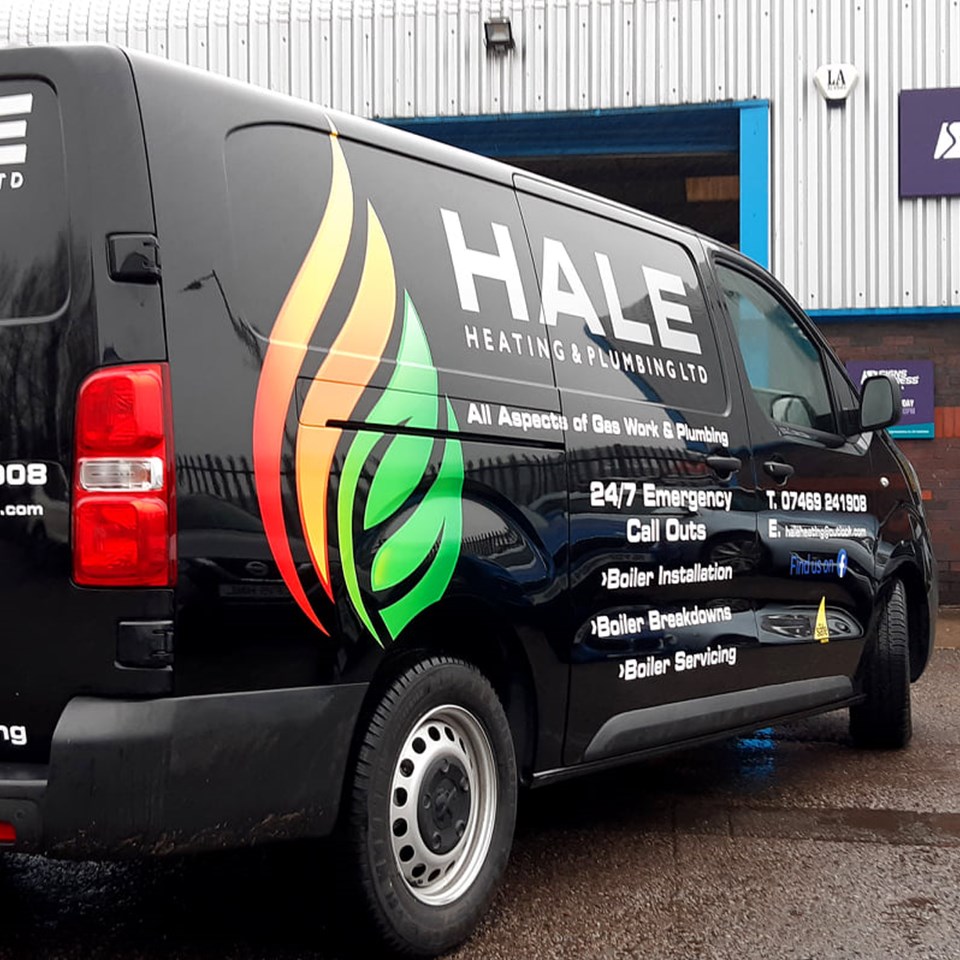 3. What colours should I use?
Some colours do not work well together or do not have enough contrast to be legible on your vehicle. So, depending on the colour of your vehicle some thought will need to go into selecting the best colours to ensure the graphics look their best.
4. How much will my graphics cost?
We quote each job on an individual basis depending on the type of vehicle and your graphic requirements. Costs range from a few hundred pounds for simple design up to several thousand for a full wrap.
As with any investment you want to make sure you're getting a good return. With over 3,000 people seeing your vehicle every hour**, a branded car, van or lorry is the perfect marketing opportunity.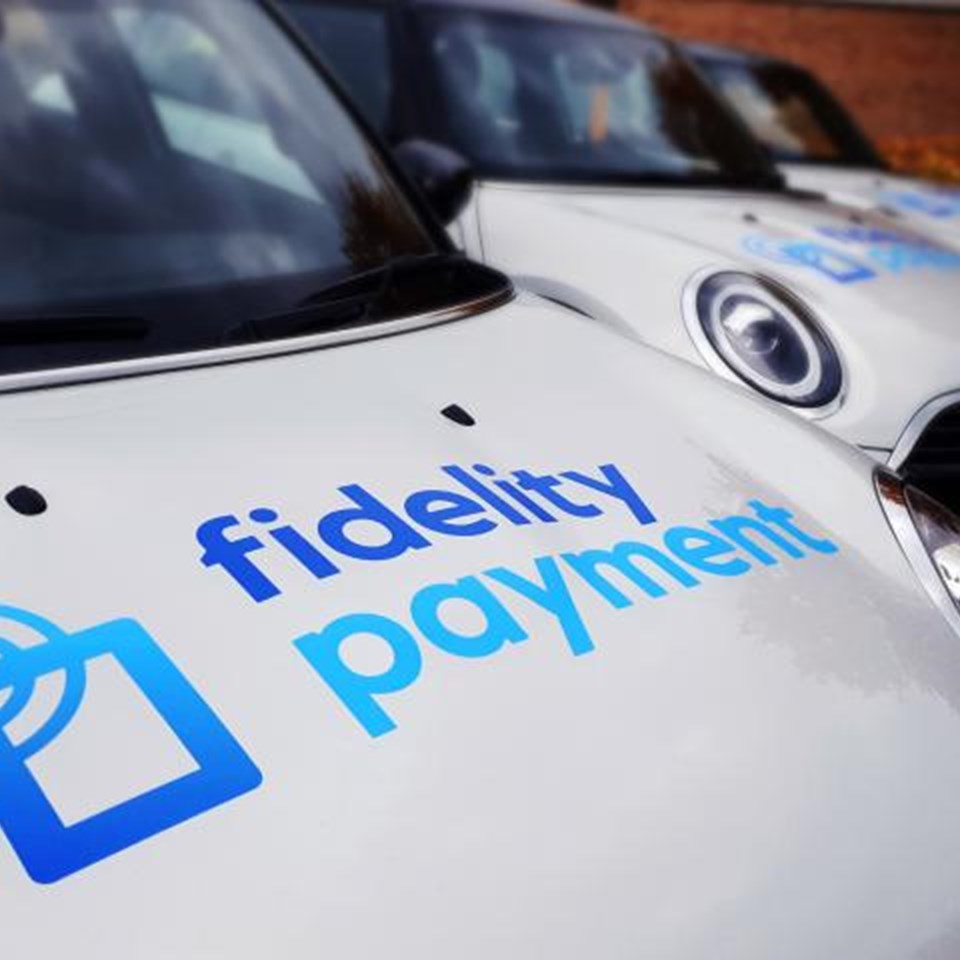 5. Do graphics damage the vehicle?
No, in fact, the opposite is true. Graphics actually help to protect the paintwork making a full wrap a popular option for lease vehicles for this exact reason. If you require graphics to be removed from your vehicle, be sure to get in touch with us for a professional service.
6. How long will my vehicle be off the road to have the graphics applied?
We realise that your vehicle is often fundamental to your business so we aim to ensure the time you're off the road is as minimal as possible.
Standard graphics can typically be applied in half a day, slightly more complex designs can take around a day and a full wrap in 3-5 days depending on the size of the vehicle.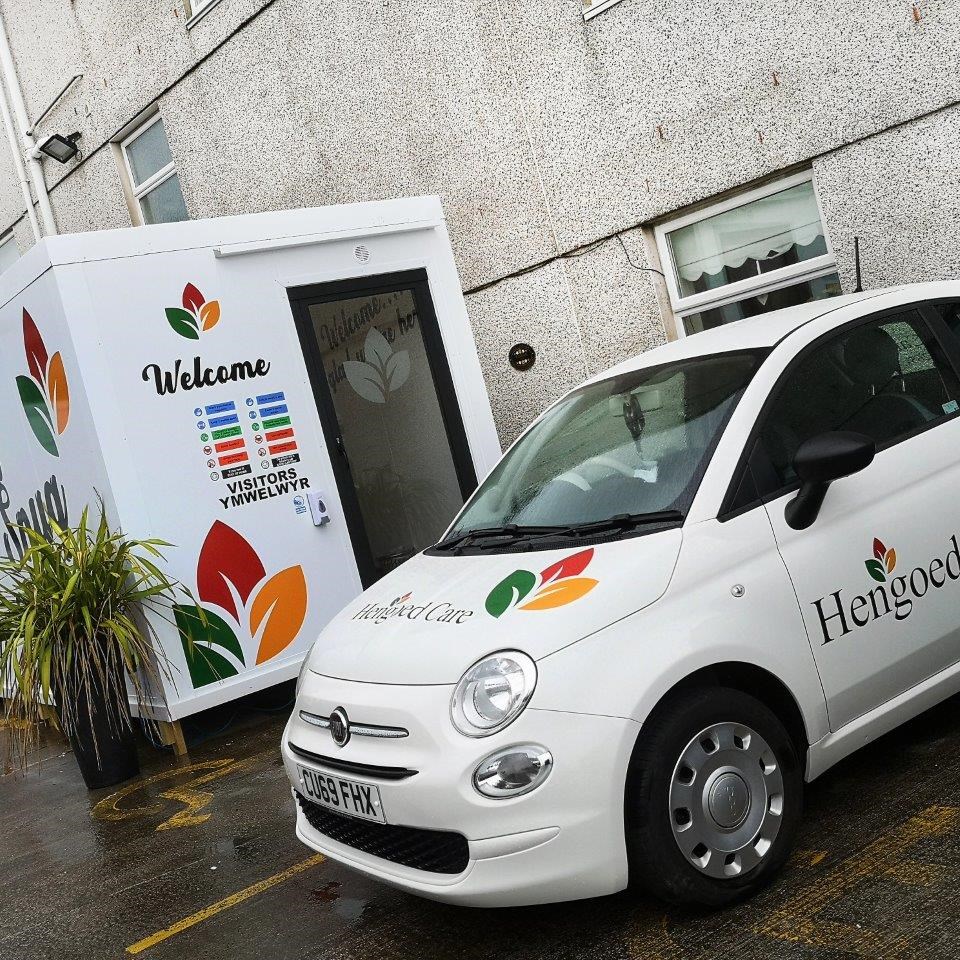 What next?
For any further questions around vehicle graphics and your requirements, be sure to get in touch with the experts at your local Signs Express centre so we can help turn your vehicle into a 24/7 marketing opportunity.
*Confused.com Top tips to enhance your van security
**3M study on the power of vehicle advertising.
Richie Rowland - Mondraker

Luke Foster - Man For All Seasons

South West Photobooths - South West Photobooths

Neil Bygrave - Exeter Tree and Garden Care

Roots to Food - Roots to Food

Deborah Hockey - Sky Platform Hire Ltd

El Picante

Dunster House

Baytek Office Solutions - Baytek Office Solutions

Bedford Bid

Cranfield Aerospace Solutions

Combi-Ride - Combi-Ride

Kimberley Food Fest - Kimberley Food Fest

Hashim Majeed - Byron Fast Foods

Ross Salmon - Salmon Heating Services

Liz Myers - UWM Accountants
Richard Hook - Postcards Cafe, Exmouth

Paul Knight

Peter Hines
Juicy Vapes

LSK Hire Ltd

Roy Martin

David Rooney - Bath Spa University

Fred Vernalls - Exeter and District Scouts