A New Home
For Fallow Restaurant
One of the satisfying things about our work is being part of our clients' business journey whether as a start-up operation establishing their brand or a long-standing established customer returning to refresh their signage.
A current example is Fallow Restaurant originally launched as a 12 week pop-up in Mayfair and have now moved to their new permanent site in London's St James Market opening in November.
Having previously worked with Robson Hospitality and London brand agency Lisa Tse supplying signage at another of their hospitality venues, Signs Express (Harlow) were commissioned to supply and install branded full colour window graphics along the full restaurant window frontage.
Colourful multi panel windows and eye-catching entrance door imagery carry the ethos of the restaurant brand message - Creative Cooking; Sustainable Thinking - whilst providing menu, contact and recruitment information as text and QR codes.
Not to mention the food looks really tasty! Not only will interest be created for passers-by in this high footfall area, fit-out works within the premises are also hidden.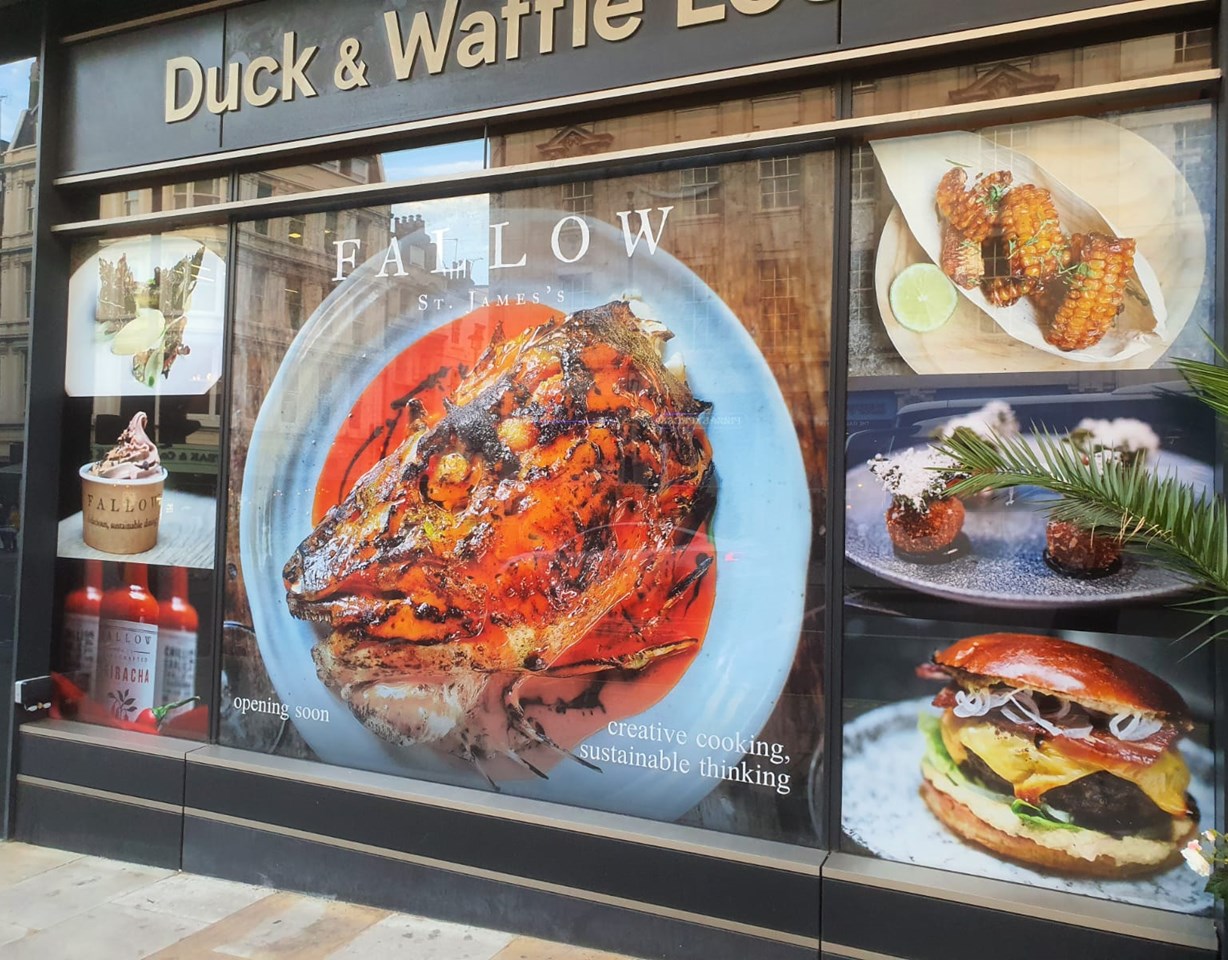 Having already received accolades such as 'best new restaurant in London 2020' we are sure the team will continue the award-winning recipe in this landmark development. https://www.fallowrestaurant.com/
The team at Signs Express (Harlow) have over 13 years of industry experience and a passion for our work and customer service. Be sure to contact us on 01279 641300 or harlow@signs-express.co.uk to see how we can meet your business sign and graphics requirements.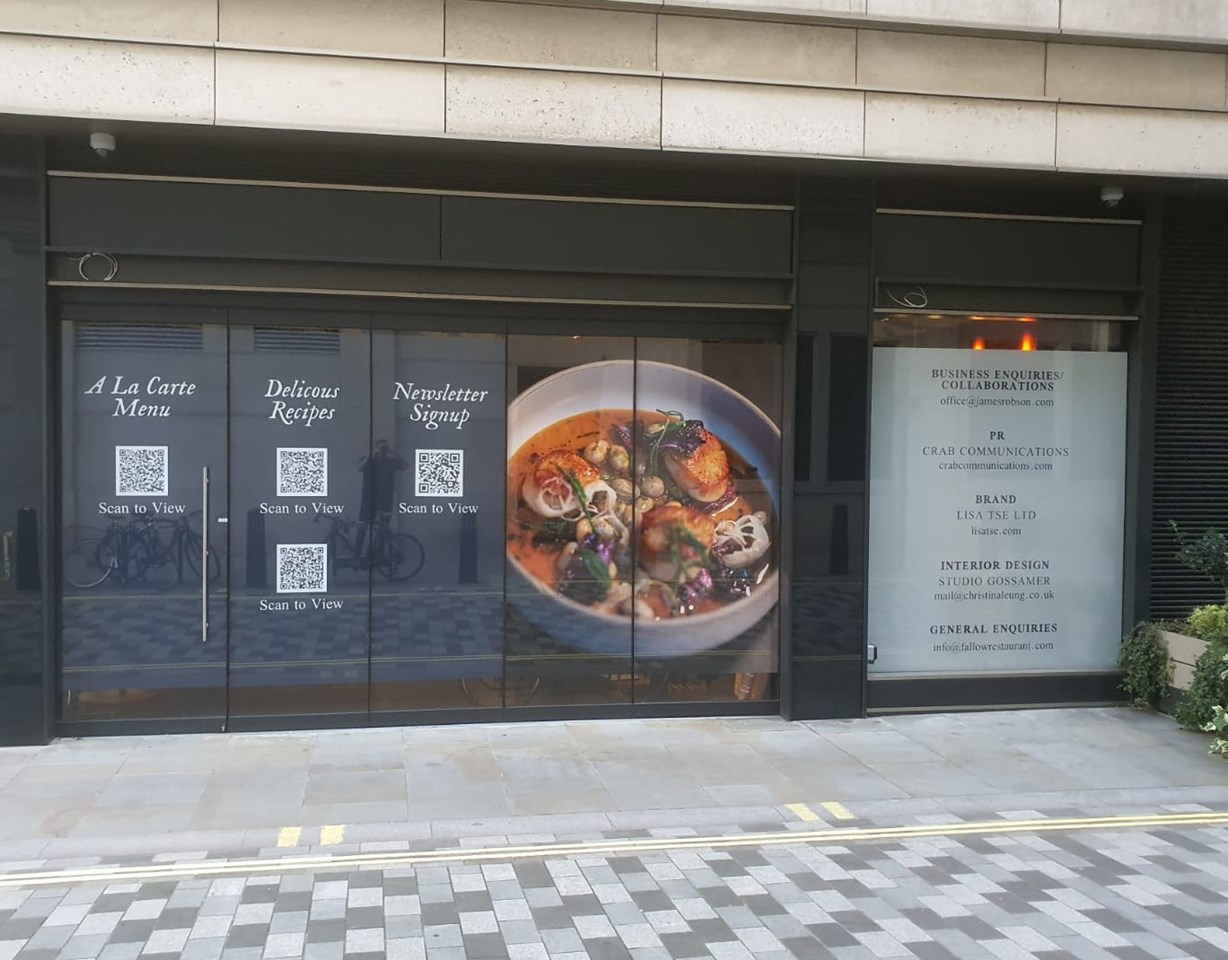 Emily Bannister - Victorian Sliders

Jake Lloyd - Between Time Ltd

John Dwight - AWD Dwight & Sons

Gary Hyams - Jacob Graff Design

Victoria Jess

Harry Atkinson

Nikki Cassidy

Andrew Hunt

Micahel Lowe

Anton Lavery

Leon's Kitchen
Leon
Craig
Chris
Roger Clinton-Smith
Paul Marshall - Commercial Manager - AA Woods
Alison Girdiefski - Specialist Workplace Project Manager - Epping Forest District Council
Frankie Todd - Estimator - Metwin Ltd
Melissa Green - Marketing - Dynamic Self Defence Academy
Melvyn Wise - Owner - North Weald Fire Rescue
Peter Faud - Director - Camfaud Concrete Pumps Ltd