whatfranchise.com Great British Franchisee of the Year 2023
Congratulations to Signs Express Nottingham!
We are delighted to announce that Paul Glover and his team at Signs Express (Nottingham) have won the whichfranchise.com Great British Franchisee Award for 2023 in recognition for their excellence in franchising!
Established for over 30 years, Signs Express is the UK and Ireland's leading signage and graphics business offering bespoke solutions to customers large and small with a local presence in over 60 locations.
Taking ownership of the Signs Express (Nottingham) centre as a resale in November 2018, Paul Glover has successfully trebled the turnover along with a healthy increase in profitability and has built up a loyal customer base with an exceptional reputation for customer excellence and quality craftsmanship.
With a big focus on his team and staff retention, Paul encourages and supports the personal development of his team and looks to promote from within, firmly believing that your team need to be trained, empowered and valued to be on the journey with you to succeed.
Alongside supporting his own team, Paul also supports his fellow franchisees as a voice of support and advice, and in recent months, has also supported potential franchisees with visits to his centre, allowing them to get a feel for 'a day in the life of Signs Express' and has spent valuable time talking them through the process, the ups and downs and the journey he's been on.
Lastly, Paul is a big advocate of the Signs Express brand and actively supports and promotes its proposition and brand value. Paul values the support from the Franchise Support Centre and the expertise we can offer, however he also understands that the day-to-day active running of his centre is down to him and his team, and along with the tools we can provide, he can drive the business forwards and create a centre to be proud of.
Upon winning the award, we hear from Jonathan Bean, Managing Director of Signs Express Limited, "We're thrilled to see Signs Express (Nottingham) recognised for their fantastic contribution to the signage industry and the franchising sector. As an extremely valued team within the Signs Express network, we want to say thank you and a massive congratulations to Paul and his team on a very well-deserved award after what's been a transformational few years for the business."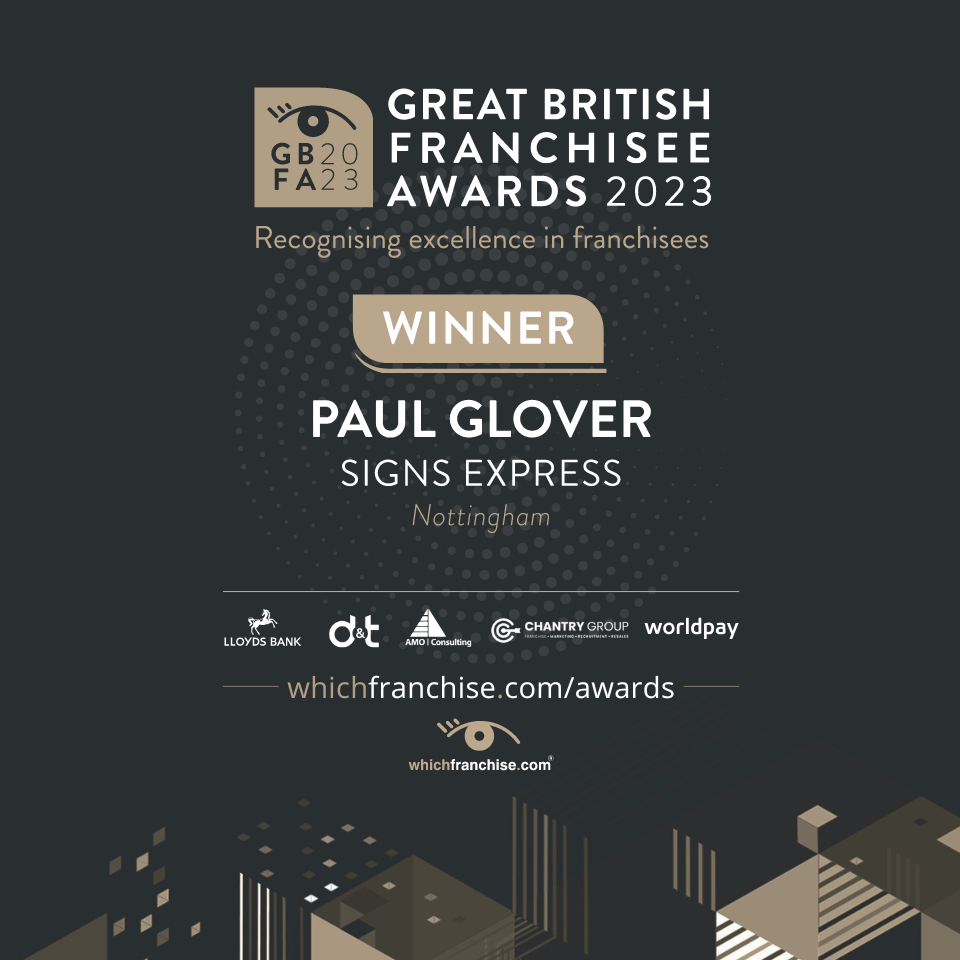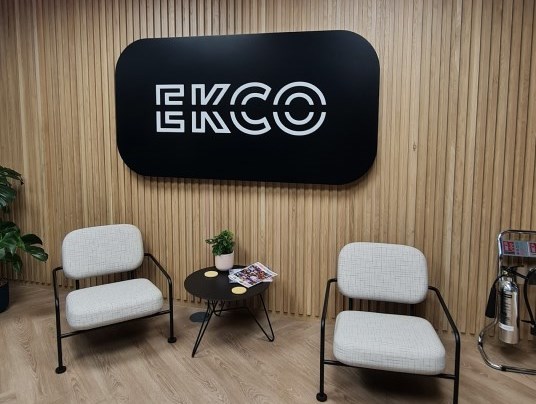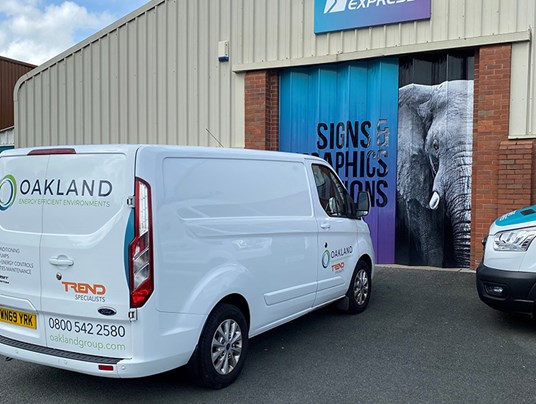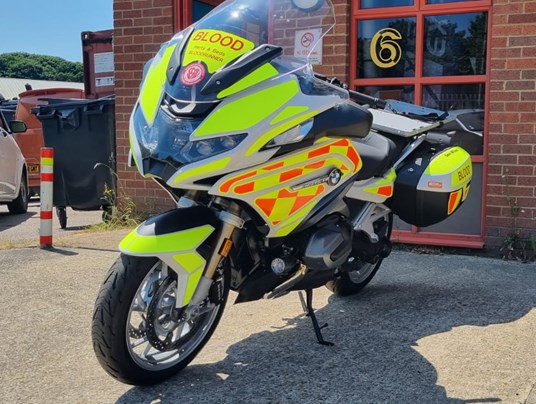 Get in Touch
Enquiry Form
Please contact your local centre by completing this enquiry form and we shall respond to your request as soon as possible.
FNC - FNC

Laser Tag - Laser Tag

Bistro 66 - Bistro 66

Archimedia Accountancy Services - Archimedia Accountancy Services

Roots to Food - Roots to Food

Combi-Ride - Combi-Ride

Kimberley Food Fest - Kimberley Food Fest

TSK - TUNSTALL SMITH KING
Sherwood Explorer - Sherwood Explorer
The Sherwood Group - The Sherwood Group
Fusion Graphic Design - Fusion Graphic Design

RLB Dent Solutions - RLB Dent Soluctions

Greenwood Coffee Stop - Greenwood Coffee Stop

Clearmark Solutions Ltd - Bespoke LED Neon Sign
hubergroup
Mark Williams

Oliver Bednall

Charles Wardle

Nicola West

Nathaniel Duncan

Daniel Faulconbridge

Sally
Paul Roberts
Damon Tate