Global Gardens Project's Photography Exhibition
Global Gardens Project is a charitable organisation working to bring communities together by facilitating regular community-based activities and supporting local food, art, and culture. Poppy from Global Gardens Project contacted Signs Express Cardiff in need of some panels for a photography exhibition they were holding in the city.
Given the organisation's charitable status, Poppy was looking for a solution that was cost-effective as well as eco-friendly, helping to keep costs down while staying aligned to their values. Upon receiving the enquiry, we immediately thought of Foamalux – a material equivalent to Foamex but available in a recycled and 100% recyclable version – an appropriate material that was both low cost and matched the environmentally-conscious concept of the exhibition.
Using the artwork provided by the customer, we manufactured the displays using eleven panels of A3 5mm Foamalux – a lightweight yet stable material. The photographs were then printed onto the panels using FCDP graphics and matt lamination, which aids the visibility of the photographs in all lighting conditions.
The team at Signs Express Cardiff were delighted to work on such a unique project for this community-oriented organisation. Using our skills in project management, design, manufacture and installation, we were able to successfully communicate the voice and values of Green Gardens Project and bring their brand to life through bespoke signage.
Poppy at Global Gardens Project shared these kind words about her experience:
"I found it really easy to work with Signs Express. Sara was very helpful offering different options. Sara proposed Foamalux as a more sustainable option for the portraits we wanted to print, and we were really happy with her suggestion. It was also really great that they offered us a discount as a community-based project."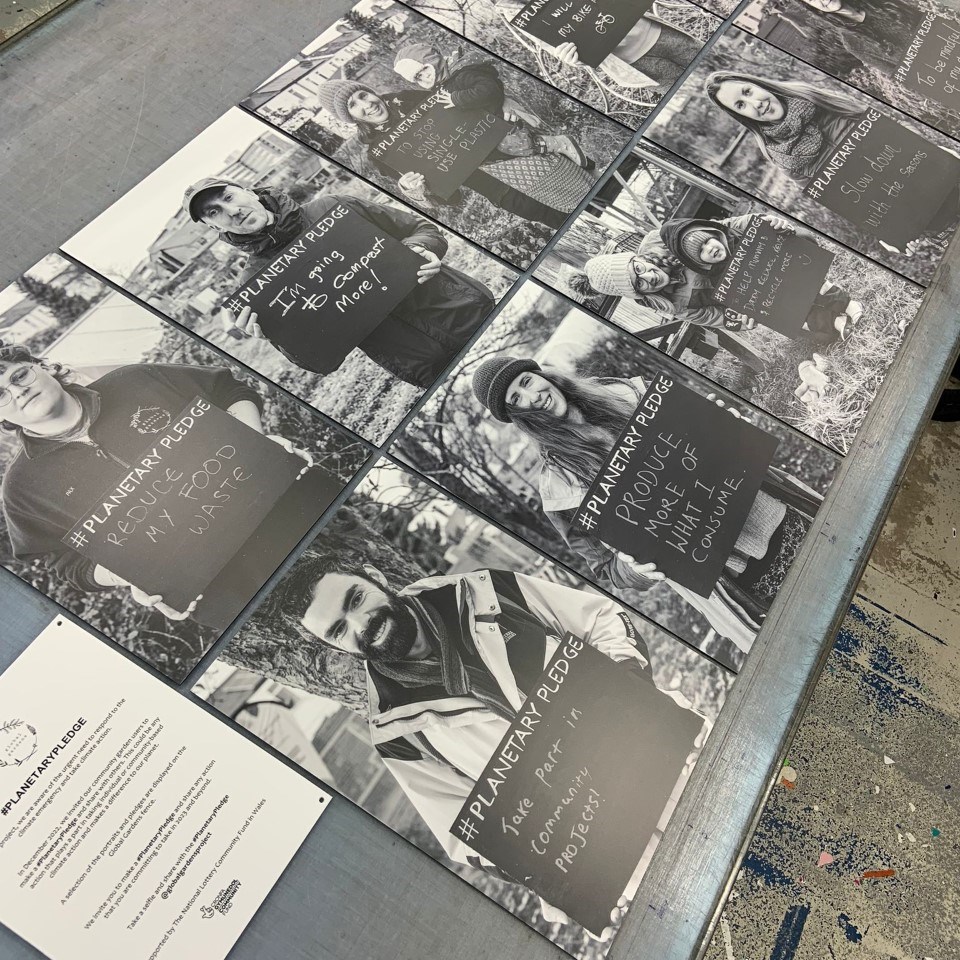 Sara, who manages the administrative and operational processes of our branch, took Poppy's enquiry to heart:

"Global Gardens Project promotes local awareness and environmental sustainability, and our vision matches perfectly with their values. In fact, Signs Express Cardiff is gradually moving toward greener standards, starting from choosing materials which are recyclable and produced using renewable energy (such as solar and wind power). These are alternatives that, for the same rendering, are a winner in terms of social costs and environmental impact.
Also, Global Gardens Project embraces diversity and collaboration between cultures, just like our team, which counts many nationalities and can approach and anticipate all types of needs. Different backgrounds and ideas are key to the quality of our services and products!
We didn't want to miss the opportunity to be part of something bigger. We believe that there must be change on everyone's part, but at Signs Express Cardiff the goal is to be an inspirational business model for the future."
Among the numerous requests we get from large customers and jobs spread throughout the UK, this project has left us with a renewed appreciation for simplicity and the small things in life. It also emphasised the specialist care we can give our customers with one-of-a-kind projects such as this, who need 100% customised and made-to-measure products.
If you're looking for a local expert in bespoke signage and graphics, please get in touch.
GET IN TOUCH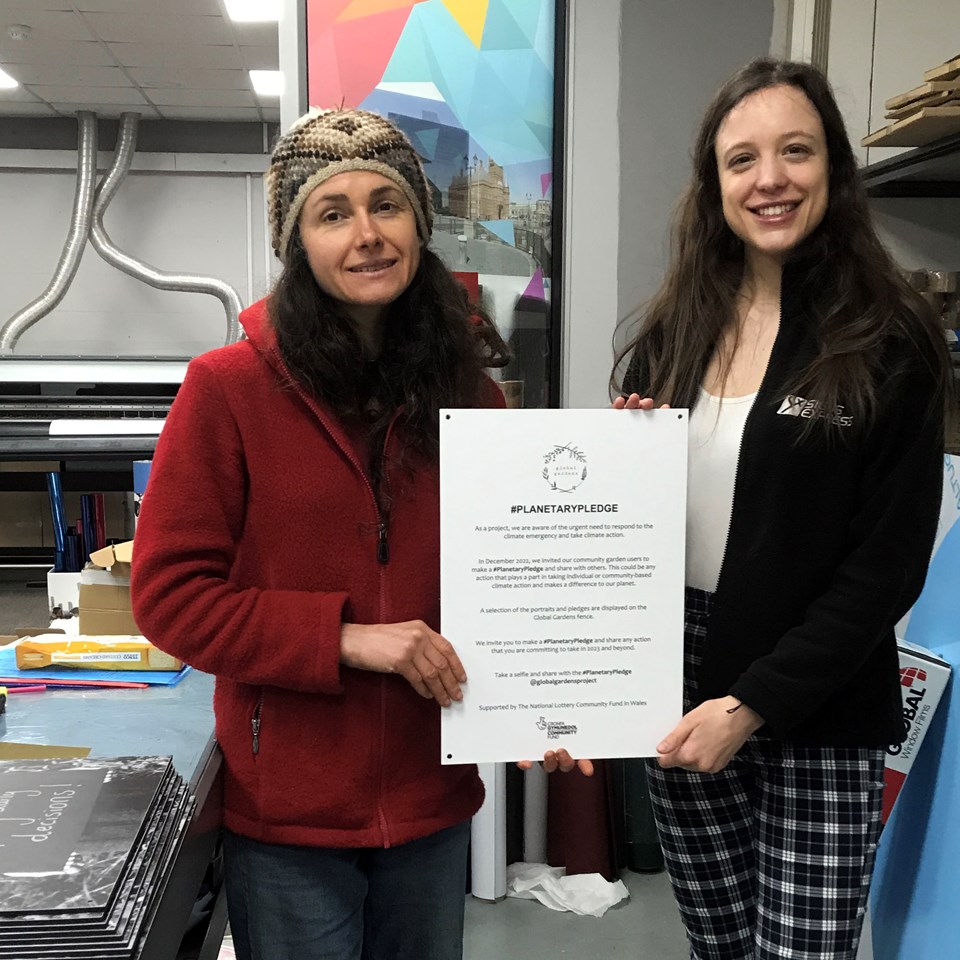 Why Choose
Signs Express?
Quality
Exceptional solutions, service and advice.
Experienced
An award-winning brand established for over 30 years.
Extensive
The largest product range to service all sectors and businesses.
Bespoke
Tailor-made signs and graphics that deliver value for money.
Local
Providing local knowledge at the heart of your community.
Recommended
Highly rated by customers that trust us time and time again.
First Steps Community Playgroup - First Steps Community Playgroup

Nicola - Petals & Posies
Emily Bannister - Victorian Sliders

Bernadette O'Sullivan - Woodcroft Stud
Julian Marks - Roofcare South West

MICHAEL STOPFORD (1) - Cumulus Bookkeeping Services
Becky Hulse

Kulvinder Singh

Richard Croston

Ian Mounter - IDM Airless

Sophie Chappell

Rupert Gladstone - Spitfire Avian Pest Control Ltd

Construction Testing-Solutions-Ltd

Ricky Cobbledick

Oliver Koeller

Grace Mead

Paul Grosvenor

Rebecca Simpson

Mike Davies - Mike Davies Associates Ltd

Andy Dransfield - Andy Dransfield Driver Training

Luke Payne - Active Southwest

Richard Cale - Leaf Culture

Grace Young
Christopher Campbell - Kelly Group Ltd