Energy saving and environmental sustainability at its best
One of our very happy and established customers kindly recommended our services and introduced us to Tier Operations Ltd - an international company providing sustainable urban mobility, which was looking for customising around 300 e-bikes.
Nasser, one of our directors, managed the project from the very beginning. Meeting with the Tier team, Nasser discussed the brief which required us to use a supplied design whilst considering logistics (off-site training and installation) and quality of materials to ensure that the best adhesive characteristics for bike surfaces were used.
The general logistical arrangements and commitment to this were considerable, both of which were overcome by sharing important values ​​such as energy saving and environmental sustainability. As a matter of fact, Signs Express Cardiff makes use of suppliers who are attentive to the climate issue.
There was extensive interest in this project from our competitors and it would have been easy to focus on the mere economic aspect but here at Signs Express Cardiff, we take great pride in building trust with our customers. We listen to their expectations and develop their ideas. Our attention to detail and dedication, in all phases of the project, have paid off. Using full colour digital print stickers with MDPH gloss lamination, we were able to achieve a first class finish on almost 50 bikes.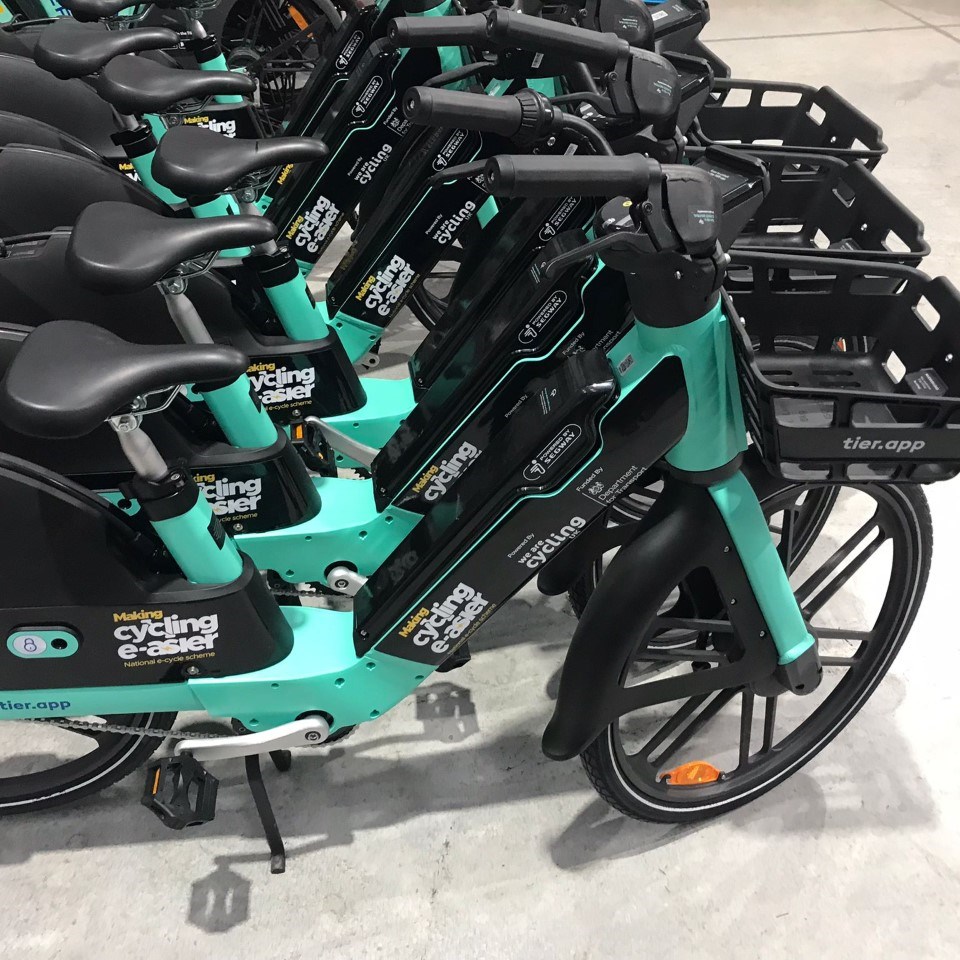 Joshua West (Making Cycling E-asier Project Manager) commented:
"I am very happy with the professional services Signs Express have provided. From initial conversations forming the design brief specifications, to assisting with durable material suggestions and final onsite assistance in branding, the team at Signs Express have been incredibly helpful at every stage of the process. I would definitely recommend them to others for their branding expertise."
Paulo and Dasha are our most experienced sign makers and are happy to clarify the various phases of this project.
Dasha handled the preparation and production of the required materials "about 24 hours in total, at a tight pace, for more than 90 meters of decal cut necessary to cover 300 bikes." To be added to the estimated 16 hours of offsite installation.
Actually, Paulo left from Cardiff to York to apply high-performance graphics on almost fifty electric bikes: "despite the difficulty of logistically moving the pallets of the bikes, given their significant weight, I managed to complete the job in just 8 hours. I also demonstrated the processes and features of our products to the customer, explaining how to correctly apply the vinyl to the present staff. Their supervisor was very satisfied with how the project was accomplished, praising our work ethic and expertise."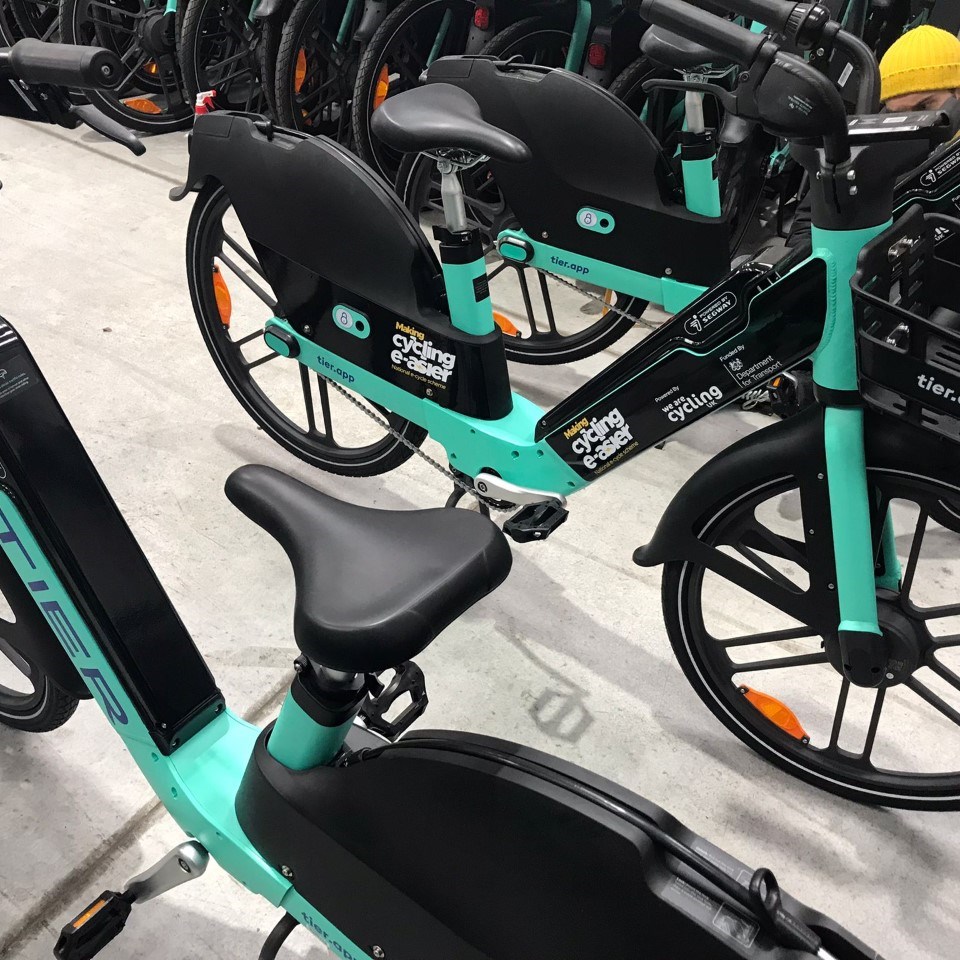 Why Choose
Signs Express?
Quality
Exceptional solutions, service and advice.
Experienced
An award-winning brand established for over 30 years.
Extensive
The largest product range to service all sectors and businesses.
Bespoke
Tailor-made signs and graphics that deliver value for money.
Local
Providing local knowledge at the heart of your community.
Recommended
Highly rated by customers that trust us time and time again.
First Steps Community Playgroup - First Steps Community Playgroup

Nicola - Petals & Posies
Emily Bannister - Victorian Sliders

Bernadette O'Sullivan - Woodcroft Stud
Julian Marks - Roofcare South West

MICHAEL STOPFORD (1) - Cumulus Bookkeeping Services
Becky Hulse

Kulvinder Singh

Richard Croston

Ian Mounter - IDM Airless

Sophie Chappell

Rupert Gladstone - Spitfire Avian Pest Control Ltd

Construction Testing-Solutions-Ltd

Ricky Cobbledick

Oliver Koeller

Grace Mead

Paul Grosvenor

Rebecca Simpson

Mike Davies - Mike Davies Associates Ltd

Andy Dransfield - Andy Dransfield Driver Training

Luke Payne - Active Southwest

Richard Cale - Leaf Culture

Grace Young
Christopher Campbell - Kelly Group Ltd