Proud to Suppawt the Bears of Sheffield
Signs Express Sheffield and Rotherham are proud to be a sponsor as the city of Sheffield hosts a bear hunt!
In the summer of 2016, Sheffield was taken over by a stampede of elephants which we spoke about in an earlier blog, with Signs Express Sheffield/Rotherham supporting the event with free signage and sponsoring their very own elephant.
After sadly being postponed due to the pandemic, Sheffield is finally welcoming a new animal into the city this year. You can find the Bears of Sheffield all around the city from July 2021, with Signs Express Sheffield/Rotherham plaques accompanying them.
Signs Express Sheffield/Rotherham are sponsoring again this year and this time we are proud to introduce Peaky the Bear. Emma Barnsley, a Sheffield born artist, is the creator and stated she was inspired by the beautiful landscape of the Peak District, her love of wildlife and her young daughter. Peaky the Bear is bound to inspire many other children and adults!
Steve Morris, co-owner of Signs Express Sheffield/Rotherham is thrilled to be involved in the important event again. "Our family knows exactly how it feels to have a sick or injured child and we feel proud and privileged to be able to help and support The Children's Hospital Charity. We have worked with them on numerous projects, and we have a great relationship with them."
There will be 100 little bears and 60 big bears that people can pose by and enjoy, with the trail officially launching on the 12th of July. There will be a progressive app through the bears website that will allow users to collect the bears and earn rewards as you go.
Chloë Brunton-Dunn, Senior Corporate Partnerships Assistant at The Children's Hospital Charity added: "We would like to say a huge thank you to Signs Express Sheffield/Rotherham for getting their paws dirty working so hard behind the scenes to help us bring the Bears of Sheffield to life.
"We are delighted that the Bears are now in place for people to get outside, explore and celebrate Sheffield, all for a wonderful cause. The project will play a crucial role in reaching our target for the new Cancer and Leukaemia ward at Sheffield Children's Hospital. Building work is already underway, but it is only the generosity of the community and businesses like Signs Express that will see it completed."
If you'd like to enter our prize draw at Signs Express Sheffield & Rotherham, post a selfie of you and our bear Peaky to us and follow our page on any of our social media channels!
The bear trail will end in October so there will be plenty of time for you to say hello to Peaky the Bear and friends over the next few months. No matter which bears you decide are your favourite, we can all agree it is paw-some to be able to support The Children's Hospital Charity and the incredible work they are doing.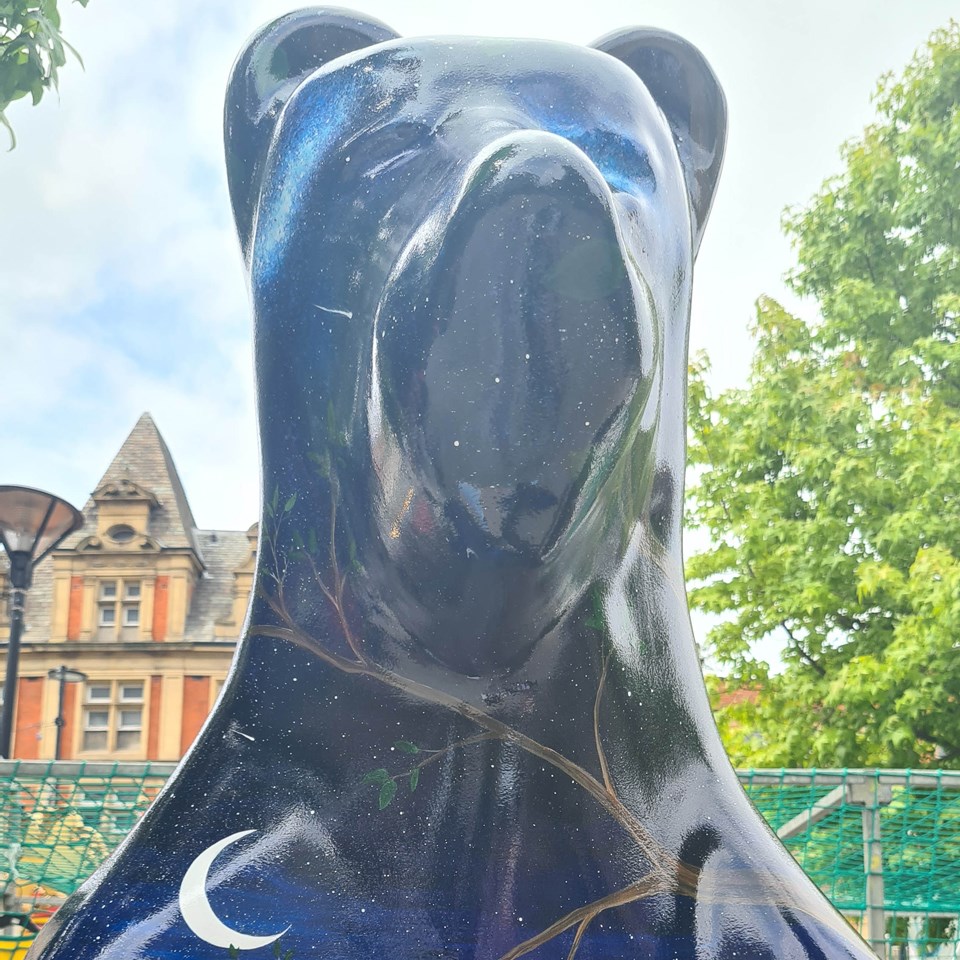 Get in Touch
Enquiry Form
Please contact your local centre by completing this enquiry form and we shall respond to your request as soon as possible.
Beatrice G de V Rhodes
Caroline Austen - Bright Stars Play Space

Rebrand retail - Wedding Vows

Hannah Campbell - Sheffield Doc Fest

Micky Johnson - Airbag Team

Stepahanie Masters - Wallnut Murals

Graham Grimm

Christopher Hamby

Matt Ward

Daniel Tait

Dan Archer

Jonathon Bower

Catherine
Trelancest Developments
Katrina Whale
James Stuchbury
Carrfield Medical Centre
Jody Garbutt
Alan Heathcote MSc - Senior Estates Manager Operations & Maintenance - Sheffield Children's Hospital
Mark Cadman - Director - Bommel UK Ltd
Alan Silvester - Digital Producer - Museums Sheffield
Andrew Barton - Managing Director - Sole JUice
Kirsty Arnold - Marketing Excecitive - Rotherham Chamber
Andrew Gardiner - Managing Director - 3 Shires ATM Solutions