Routed in Barnsley
Lenny and Whale and Barnsley Museums Heritage Trust have been working together to capture and celebrate stories of Barnsley Town Centre in an exciting project called 'Routed' funded by the Heritage Lottery. The project has collected stories and memories of the town centre and shared them in a visually rich exhibition at Experience Barnsley, a web site and a number of town centre interventions in the public realm.
As part of the project Lenny and Whale have created a number of 'portraits' in the form of vinyl wrapped utility boxes, that celebrate people and place. Signs Express Sheffield were commissioned by Lenny and Whale to print and install "Hi-Tac" vinyl to each of the boxes.
Signs Express Sheffield also installed range of interior wall graphics for the exhibition at Experience Barnsley that sits within the Town Hall. Lenny and Whale said 'always a pleasure to work with Signs Express Sheffield, they understand our artistic process and always deliver exactly what we need'.
Learn More About Routed in Barnsley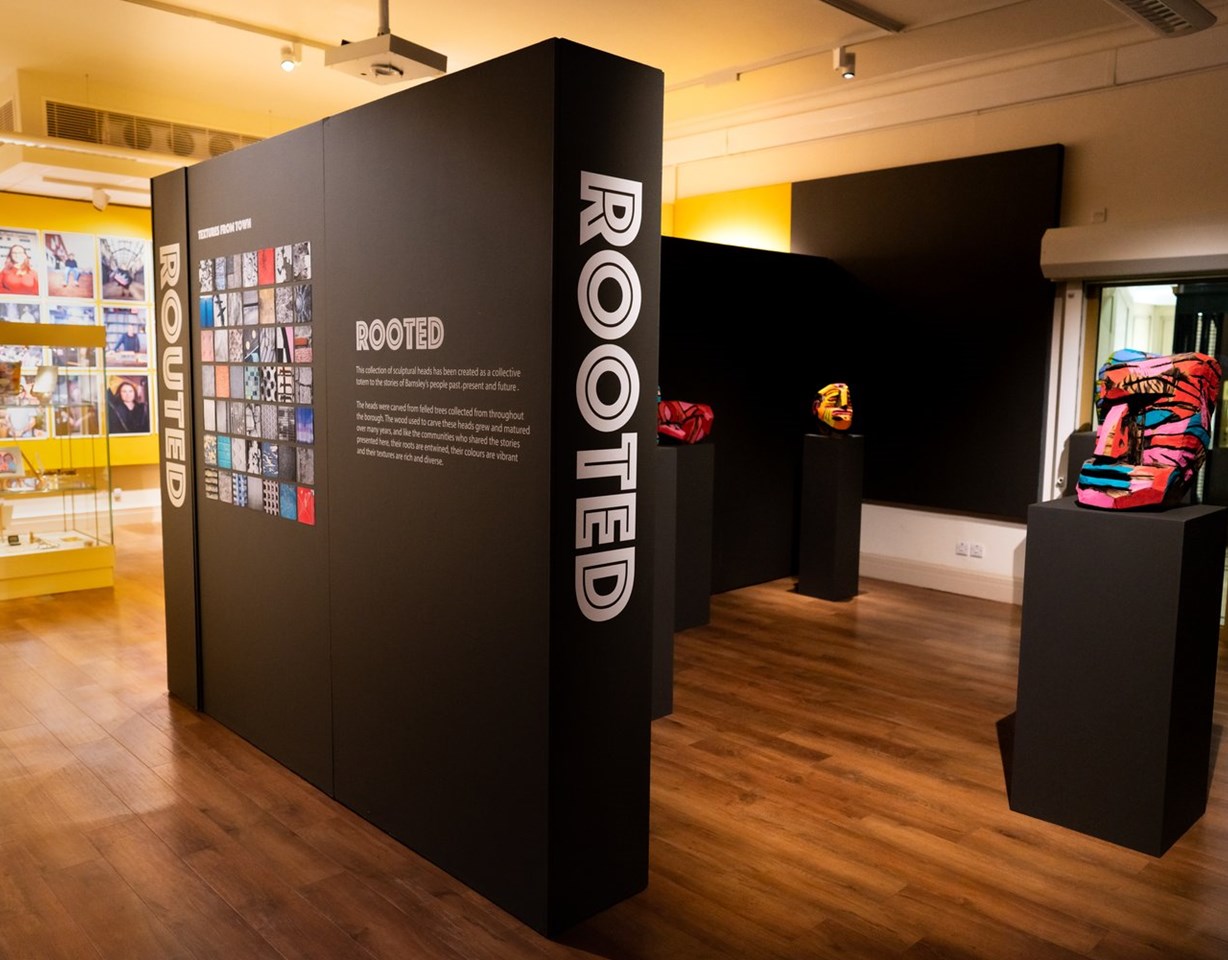 Beatrice G de V Rhodes
Caroline Austen - Bright Stars Play Space

Rebrand retail - Wedding Vows

Hannah Campbell - Sheffield Doc Fest

Micky Johnson - Airbag Team

Stepahanie Masters - Wallnut Murals

Graham Grimm

Christopher Hamby

Matt Ward

Daniel Tait

Dan Archer

Jonathon Bower

Catherine
Trelancest Developments
Katrina Whale
James Stuchbury
Carrfield Medical Centre
Jody Garbutt
Alan Heathcote MSc - Senior Estates Manager Operations & Maintenance - Sheffield Children's Hospital
Mark Cadman - Director - Bommel UK Ltd
Alan Silvester - Digital Producer - Museums Sheffield
Andrew Barton - Managing Director - Sole JUice
Kirsty Arnold - Marketing Excecitive - Rotherham Chamber
Andrew Gardiner - Managing Director - 3 Shires ATM Solutions