Signs Express (Worcester) Leave a Lighter Footprint with LEDs
Signs Express (Worcester) are proud to be moving towards an environmentally friendly future by replacing our centre lighting with longer lasting and energy-efficient LED alternatives.
The results of an Energy & Resource Efficiency Report provided by the council revealed various ways in which our centre's carbon footprint could be reduced. It found that replacing our previous lighting system with LED alternatives would offer the biggest opportunity for carbon and energy efficiency and offer savings of approximately £625 and 0.74 tonnes of carbon dioxide (CO2) per year.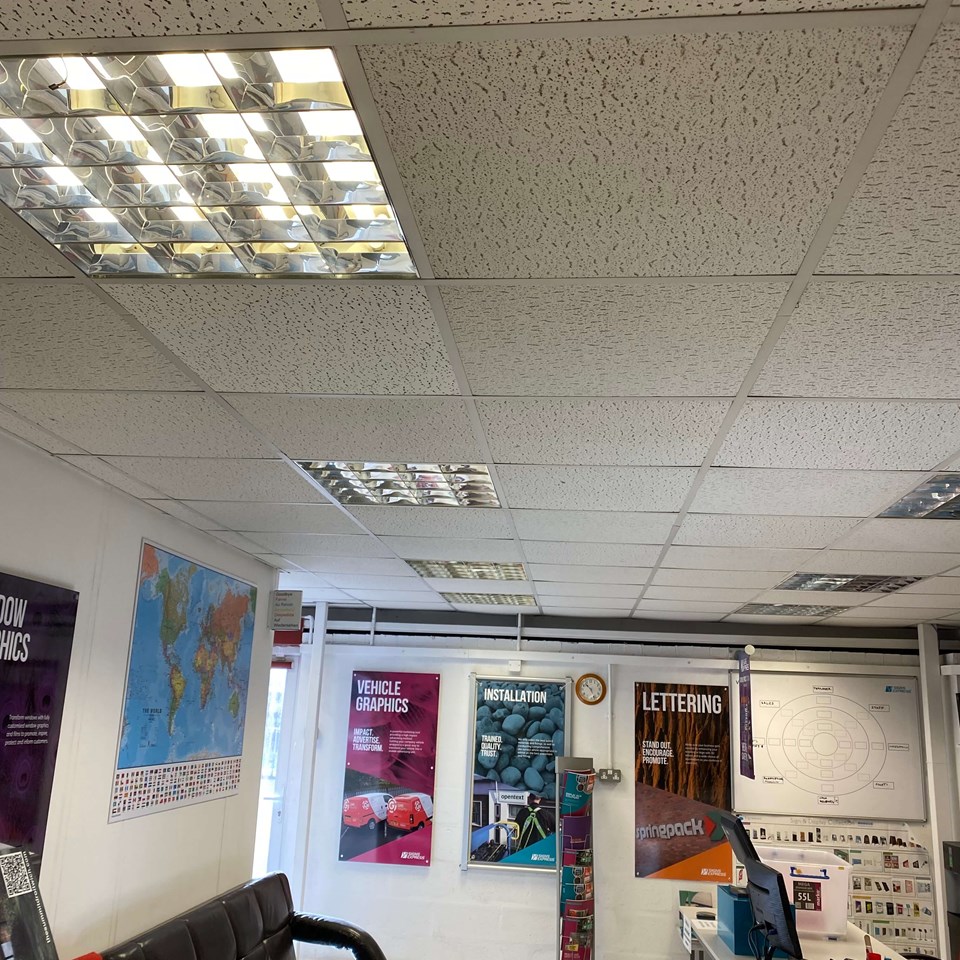 We are happy to share that 40% of the funds were covered by a grant from the European Regional Development Fund, facilitated via Worcester County Council's Business Energy Efficiency Programme (BEEP).
Goodridge Electrical replaced the lighting and disposed of the previous fixtures in compliance with the EU's W-EEE directive, which aims to extend the life of equipment for as long as possible by retrieving secondary raw materials through re-use and recycling.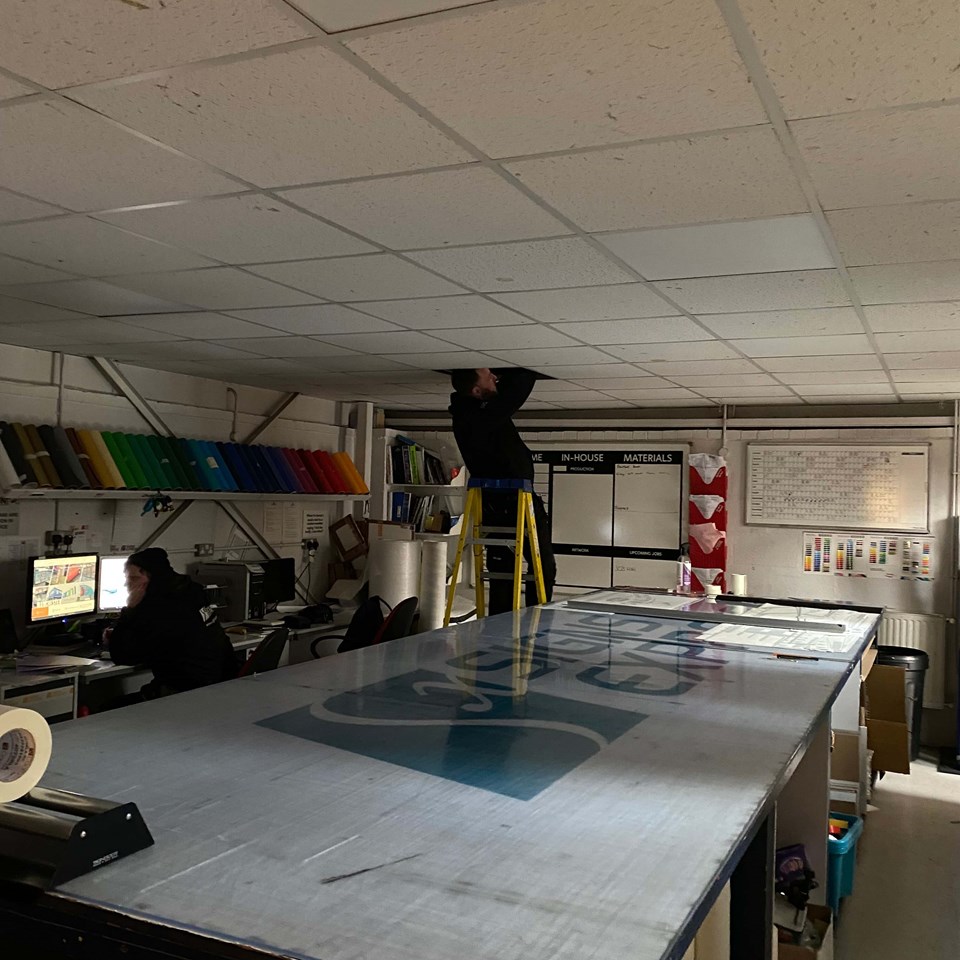 As a result, we still have bright, clear lighting to help us complete all signage and graphics projects with accuracy that also reduces our environmental impact. With reduced energy bills, we hope to see a financial return on our investment within three years, but for now we are delighted to have taken a step in the right direction towards a greener future in signage and graphics.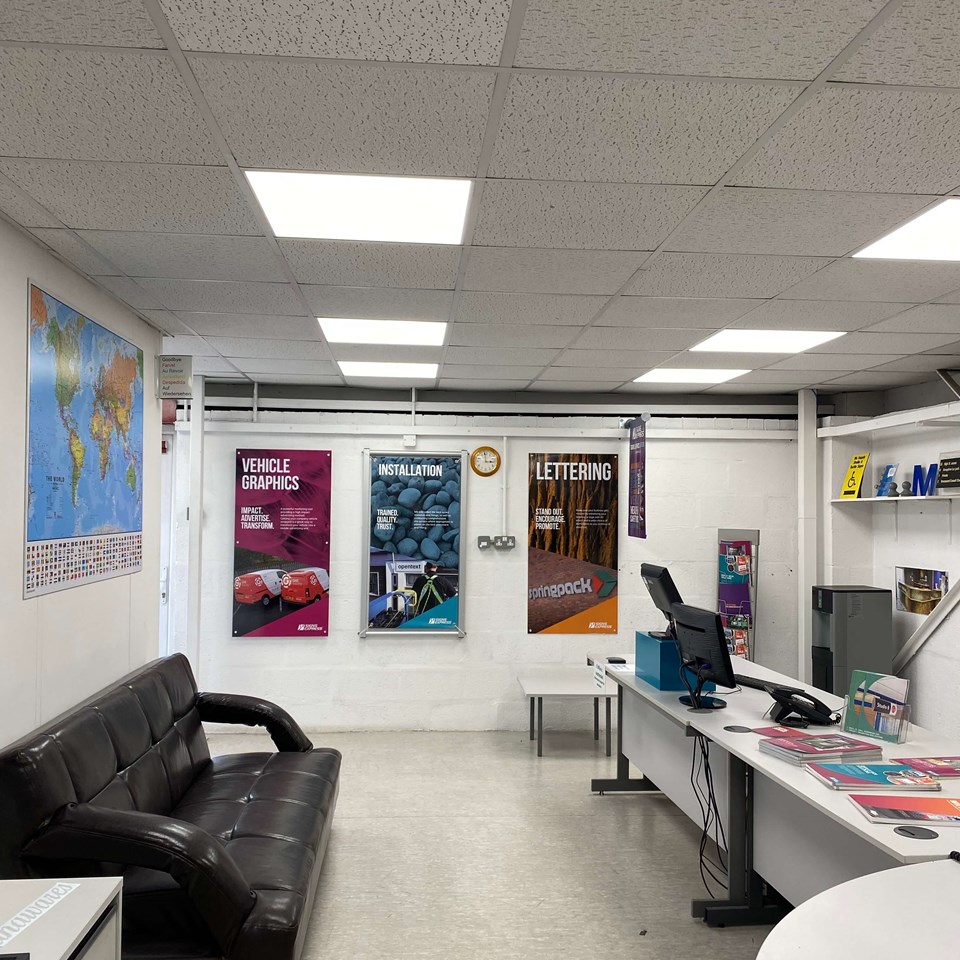 A complete package of advice & signage production for Claire's new business. - Pure Precision

Peter Hines
Molly Hurford Anderson

Sarah Stewart

RB Simon

Gary Darbyshire

Thompson Parkes

J Gumble

Paul Taylor
Charlotte Newtown - ACS Interior Doors
Kelly Dixon - Owner - Grouch Coffee
Aimee Graham - Owner - Persora Home & Garden Ltd
Pete Hines - Headteacher - Perryfields Primary PRU
Springpack Ltd
Heather Rook - Office Administration Manager - One Creative Environments