CROSS-NETWORK COLLABORATION FOR NORTH REBRAND
North provides intelligent integrated technology solutions to improve the performance and safety of people, organisations, and places.
Founded in 2020 from the merger of Glasgow-based Boston Networks and five other technology, networking and safety & security providers, North serves a UK-wide client base.
On this basis, the business approached Signs Express Glasgow in need of a complete rebrand solution across their vehicle, interior and exterior signage.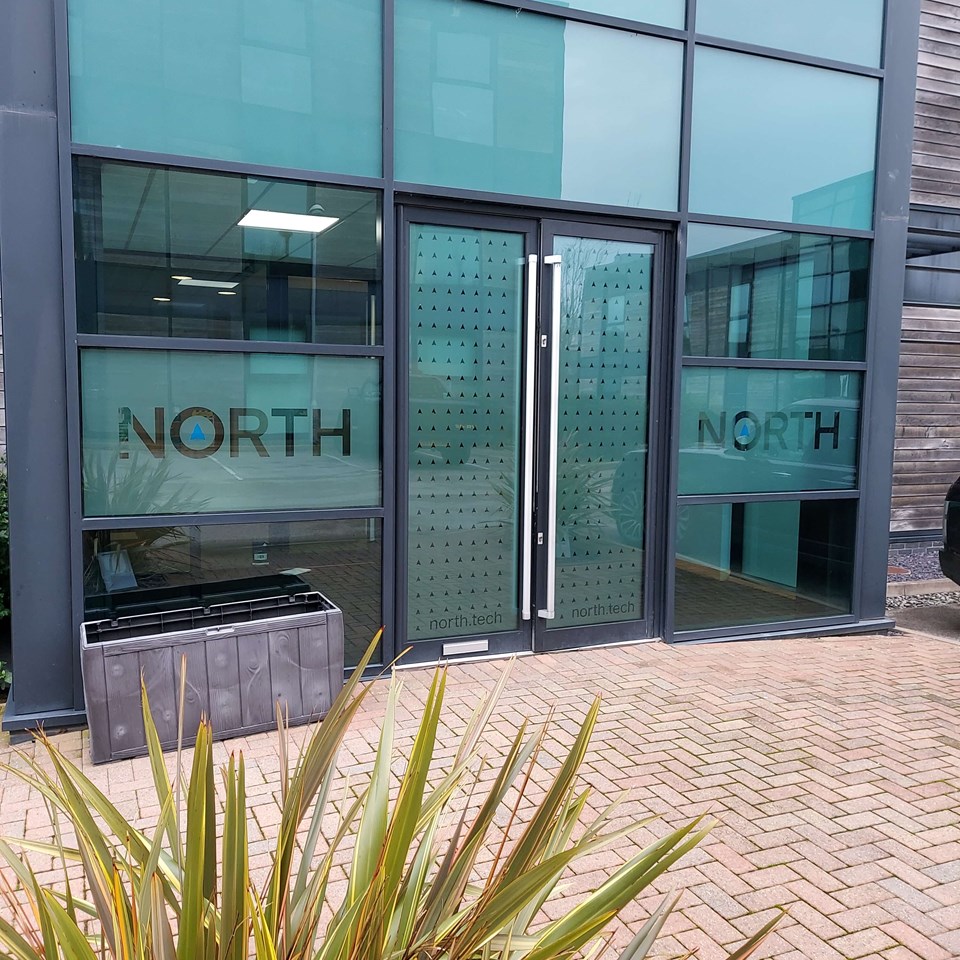 A logistical puzzle
Belonging to a large team of busy engineers constantly on the move, pinning down the 50 vehicles that needed rebranding was not a straightforward task.
80% of the vehicles were in Glasgow, meaning it was up to Signs Express Glasgow to remove the previous branding and apply new branded graphics to much of their fleet – including transit vans, pick-up trucks, and cars.
But thanks to years of experience, a slick process and hard work, the Signs Express Glasgow team managed to rebrand all vehicles in November and December 2020.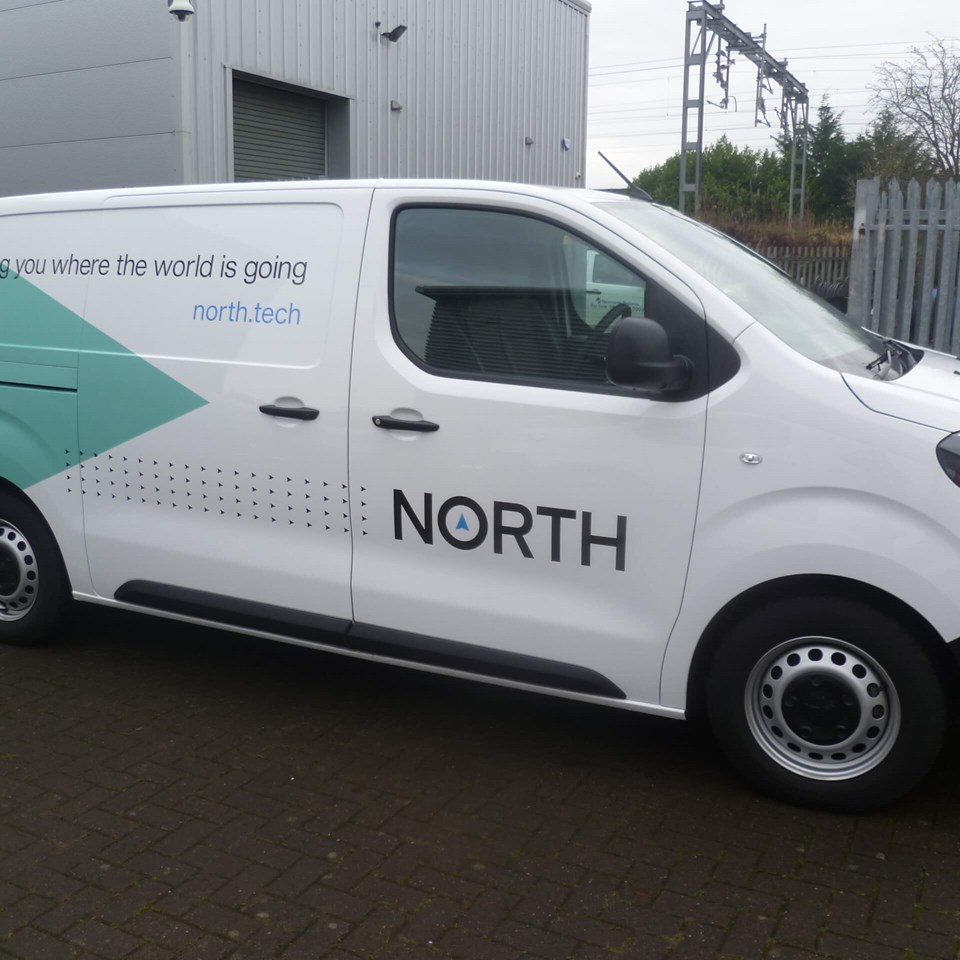 A cross-network collaboration
An integral part of the project's success was the collaboration other Signs Express centres in the national network, specifically Signs Express Birmingham SW, Signs Express Chester and Signs Express Newcastle, in providing a variety of signage, including vehicle graphics, internal and external signage.
With a project of this scale, seamless project management was essential. Managed centrally by Signs Express Glasgow, the sensitive nature of the merger meant all project information had to be kept strictly confidential.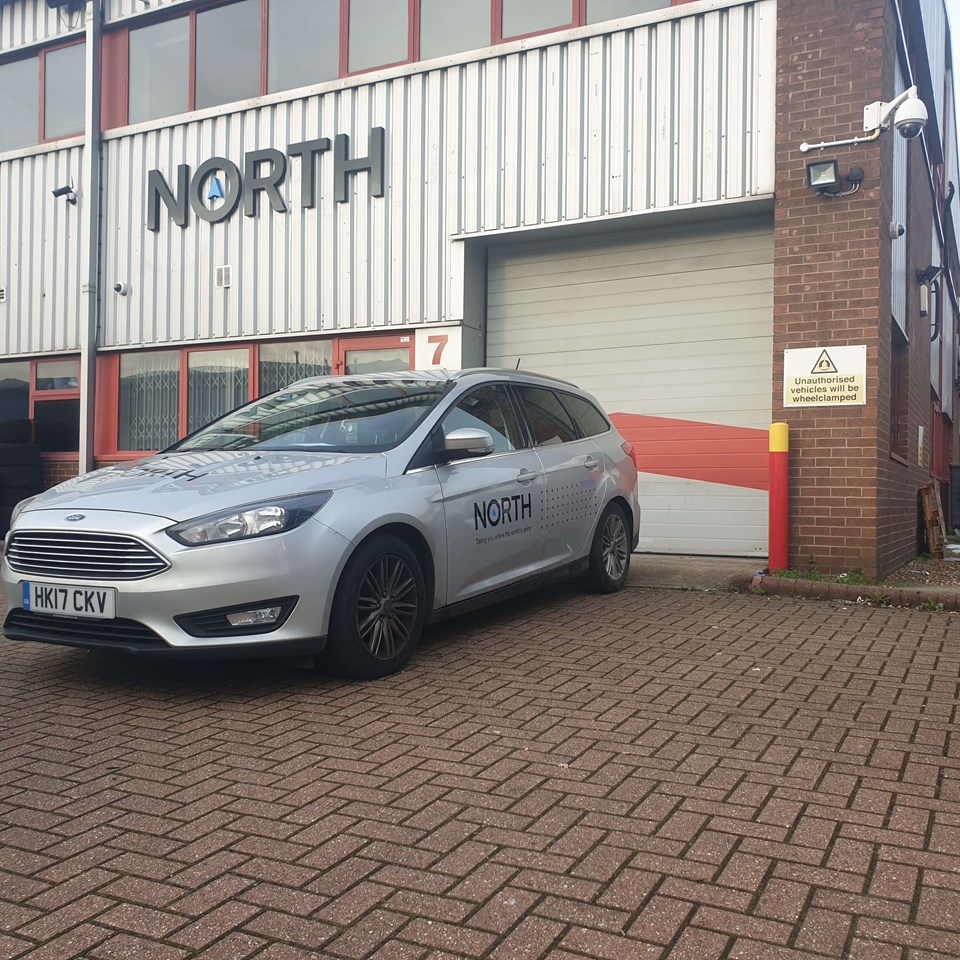 Bespoke signage for a one-of-a-kind HQ
North HQ, staying true to the business's Scottish heritage, features a wall created from original whisky barrels.
A treat on the eyes but sadly not an ideal surface for signage – adhering the illuminated letters to this surface proved a challenge even for the most patient sign installer.
But thankfully the SX Glasgow team persevered, and the result is truly striking!
Are you looking for a complete signage solution across various parts of your business?
GET IN TOUCH
get in touch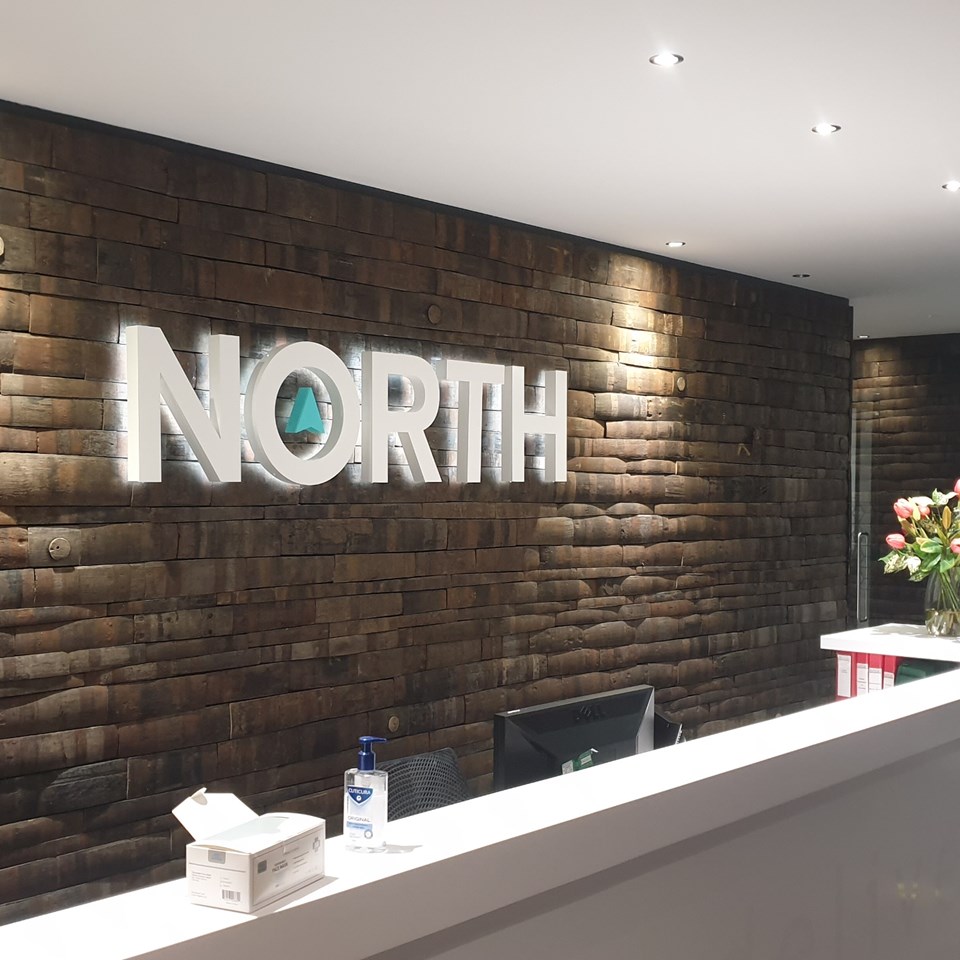 Why Choose
Signs Express?
Quality
Exceptional solutions, service and advice.
Experienced
An award-winning brand established for over 30 years.
Extensive
The largest product range to service all sectors and businesses.
Bespoke
Tailor-made signs and graphics that deliver value for money.
Local
Providing local knowledge at the heart of your community.
Recommended
Highly rated by customers that trust us time and time again.
First Steps Community Playgroup - First Steps Community Playgroup

Nicola - Petals & Posies
Emily Bannister - Victorian Sliders

Bernadette O'Sullivan - Woodcroft Stud
Julian Marks - Roofcare South West

MICHAEL STOPFORD (1) - Cumulus Bookkeeping Services
Becky Hulse

Kulvinder Singh

Richard Croston

Ian Mounter - IDM Airless

Sophie Chappell

Rupert Gladstone - Spitfire Avian Pest Control Ltd

Construction Testing-Solutions-Ltd

Ricky Cobbledick

Oliver Koeller

Grace Mead

Paul Grosvenor

Rebecca Simpson

Mike Davies - Mike Davies Associates Ltd

Andy Dransfield - Andy Dransfield Driver Training

Luke Payne - Active Southwest

Richard Cale - Leaf Culture

Grace Young
Christopher Campbell - Kelly Group Ltd