5 Tips To Brand Your Premises
The world of business is constantly evolving. Consumer preferences and values shift, new technologies are introduced and new trends emerge. For your business to remain relevant in this constantly changing landscape, you need to make sure that your name is always at the forefront of people's minds. This can be accomplished by creating a unique brand identity for your company—an image that reflects who you are and what sets you apart from the competition.
Before we get into specific tips on how best to brand your premises, let's first discuss why it's important to do so in the first place:
1.Set yourself apart
Begin the process by determining how best to set yourself apart from your competitors. Your brand identity is about more than just colour schemes and logos; it's about establishing who you are as a company, what your values are, and how those align with or differ from others in your field. The first step is figuring out what makes your business unique, which will help guide you when choosing graphics and signage.
2.Tell your story
Storytelling is becoming increasingly important within business. Customers don't just care about prices, they want to know who they're dealing with, and what makes them tick. Business has always been about relationships, but now things are taking a more personal approach.
Storytelling grabs people's attention, but that's not all; in today's world, people, particularly those from younger demographics, want to like you before they do business with you. They want to believe in your mission statement, and to trust that you are a positive influence on the world.
So, How Do You Tell Your Story Using Your Premises?
One way of displaying your story is to use carefully chosen quotes around your office. There are many ways in which you could choose to do this. For example, you could frame your values or use wall graphic vinyl to apply them directly onto the wall. Adding text at eye-level will help draw visitors' attention, and it's hard to miss your company philosophy when it's literally written on the wall.
Are you committed to being environmentally conscious? Try writing something like: 'Plastic-free since 2017' (only if you have been of course).
Have you grown significantly in recent years? Display your success with a quote like: 'From 1 kitchen in 2014 to 7 bakeries in 2021'.
Whatever you choose, make sure your philosophy is at the forefront.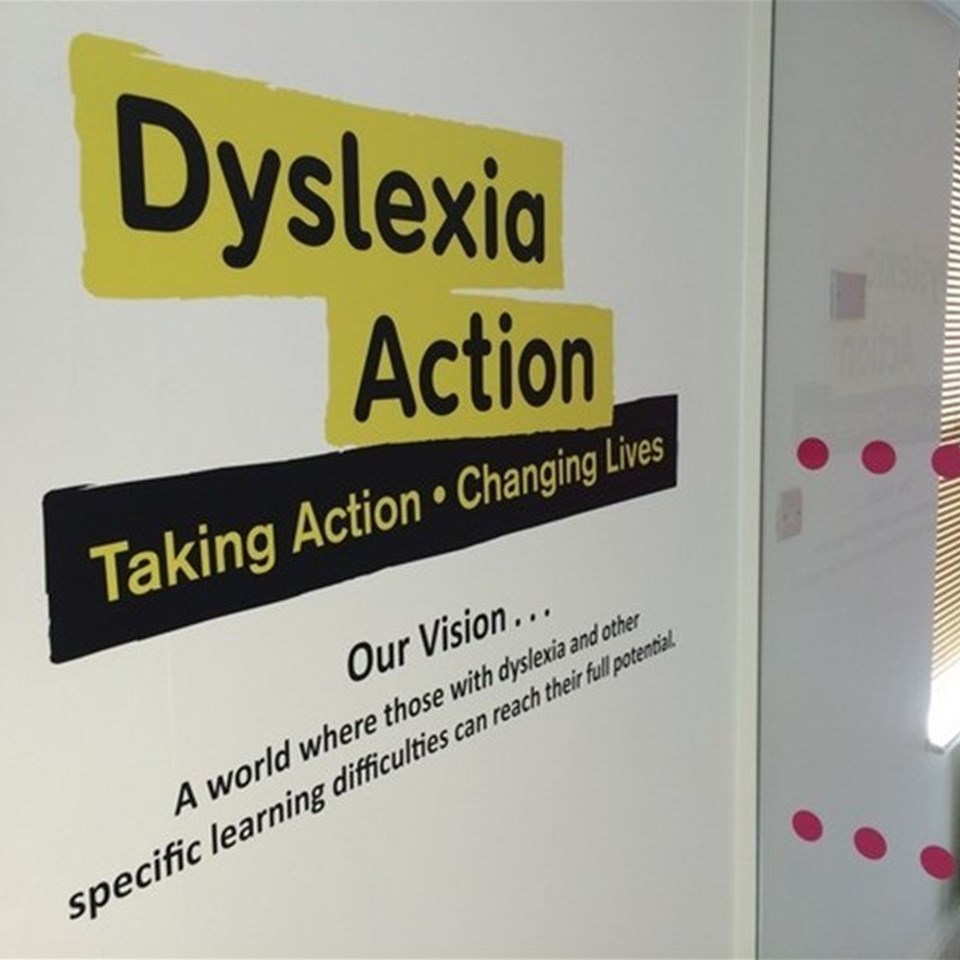 3.Include your products
You don't have to just rely on words, images can be just as powerful. An effective interior design technique is to showcase your own products. Utilising stylised pictures and displays of your products or services, ideally at different stages of development. A coffee supplier may display photos of coffee beans being picked, packaged, and brewed.
For an innovative new gadget, sketches of prototypes progressing in detail could tell the story of a product from initial idea all the way through to fruition.
After all, nothing tells the story of your brand quite as your products do. A great example is My Protein using their 'shaker' design on custom-printed wallpaper.
Or, if you prefer to concentrate on the here and now, pictures of happy customers can help build trust amongst potential clients and provide a sense of accomplishment for staff. This is especially effective if the images are teamed with written feedback.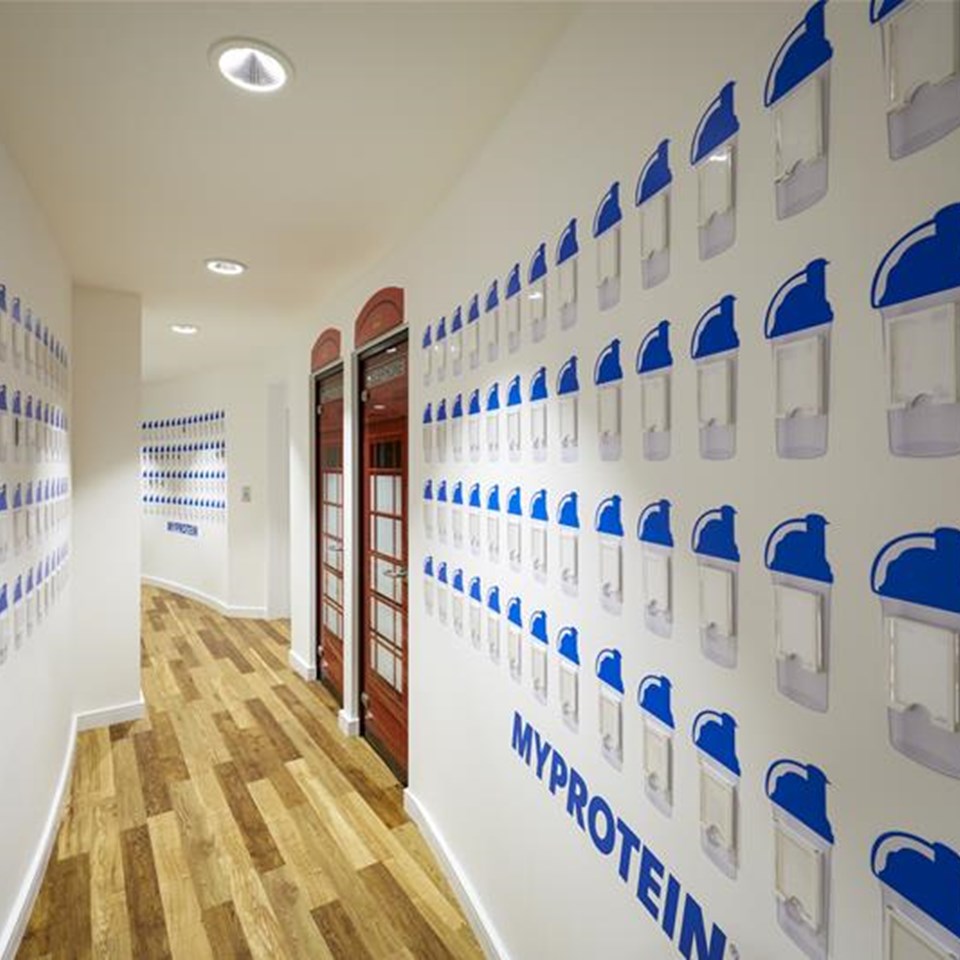 4.Differentiate between staff and client spaces
When planning your premises, it's important to differentiate between customer areas and staff-only spaces. By considering staff areas, you can motivate and inspire, this can be achieved by displaying motivational quotes or imagery. Themes can be used to create an area of focus and concentration if that is what is required, conversely, a different theme can be used to create high energy and excitement if this is what is needed for your staff to perform. When thinking about customer areas think about what will make customers engage with your products/services or how they will find the required products/services in our premises. This could mean you need point of sale (POS) to merchandise your products/services and then also wayfinding signs for customers to find them and manage the flow of traffic.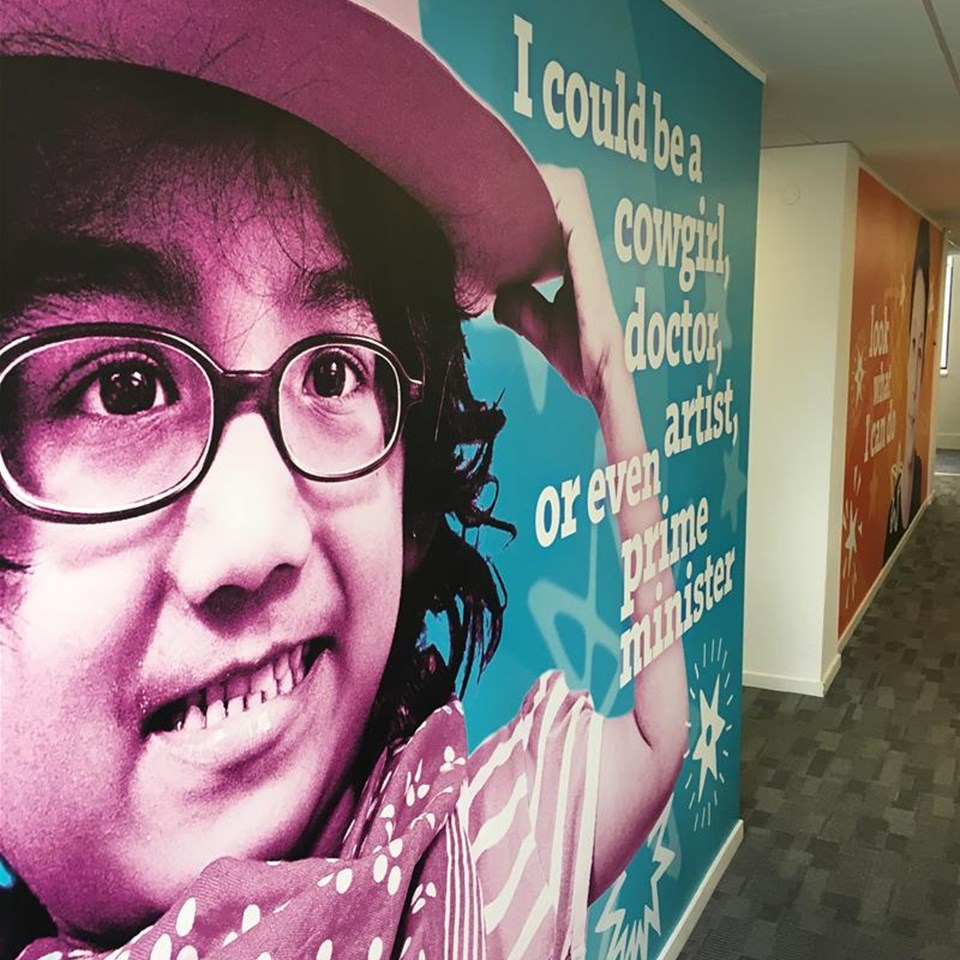 5.Get creative with technology.
Digital Signage is becoming more prevalent. Adding this dynamic element to your premises will catch the eye of passers-by or even those in your store when positioned correctly. This can be a great way to promote certain goods or services.
Digital Directories are now becoming commonplace in shopping malls and large stores. These interactive touchpoints give the user all the information they require to find goods or services and a route to them in your building.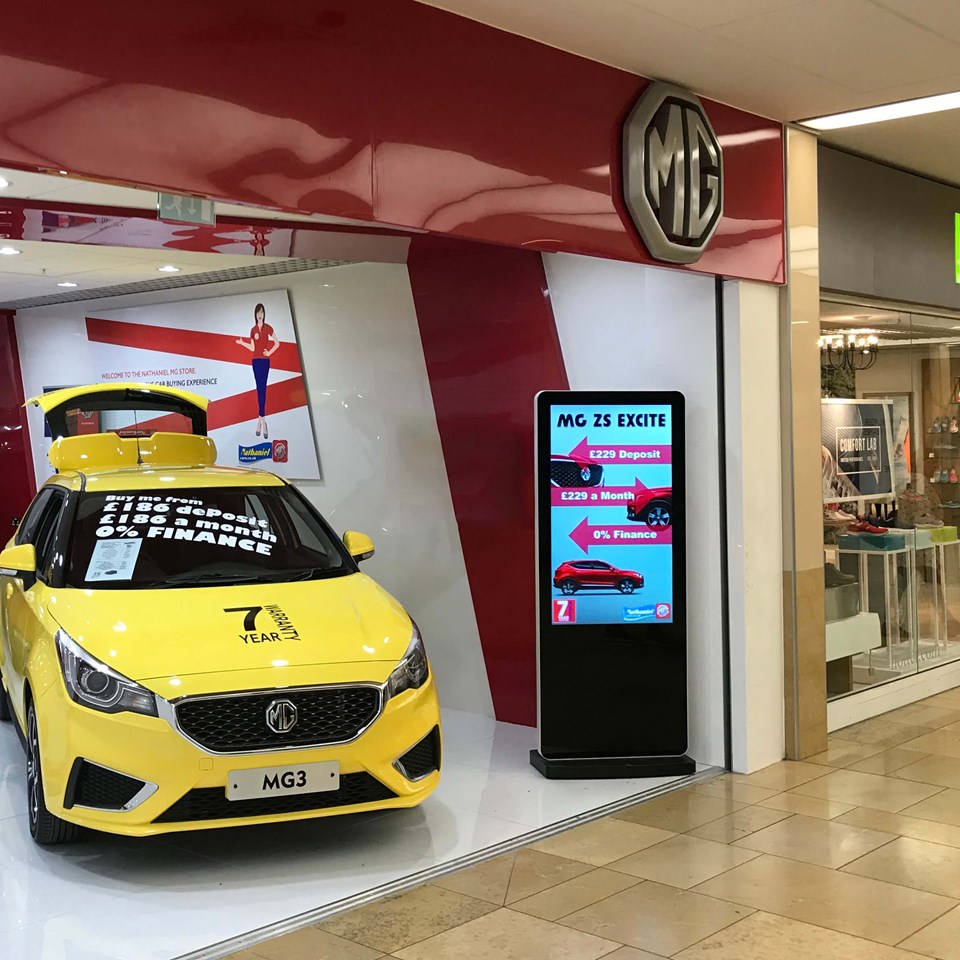 When it comes to your company's brand and branding your premises, there are no shortcuts. First of all, you have to know who you are and what you stand for. Once your values are defined you can transpose this into your premises for both the benefit of customers and staff. The effort of branding your workspace ensures that your message is clear from day one.
Here's some inspiration on how larger organisations brand their premises
To learn more about Google branding their HQ:
To learn more about Lego branding their HQ.
First Steps Community Playgroup - First Steps Community Playgroup

Nicola - Petals & Posies
Emily Bannister - Victorian Sliders

Bernadette O'Sullivan - Woodcroft Stud
Julian Marks - Roofcare South West

MICHAEL STOPFORD (1) - Cumulus Bookkeeping Services
Becky Hulse

Kulvinder Singh

Richard Croston

Ian Mounter - IDM Airless

Sophie Chappell

Rupert Gladstone - Spitfire Avian Pest Control Ltd

Construction Testing-Solutions-Ltd

Ricky Cobbledick

Oliver Koeller

Grace Mead

Paul Grosvenor

Rebecca Simpson

Mike Davies - Mike Davies Associates Ltd

Andy Dransfield - Andy Dransfield Driver Training

Luke Payne - Active Southwest

Richard Cale - Leaf Culture

Grace Young
Christopher Campbell - Kelly Group Ltd