How to get inspirational interiors with signage
Find out how you can revitalise your interiors, create a warm welcome or navigate visitors with some of our most popular signage solutions.
RECEPTION SIGNS
Reception and entrance area signage is important, not only in the practical sense of identification but also in your initial welcome to visitors. It is also a fantastic tool to create a positive and lasting first impression as well as an inviting reception area. By including your logo and corporate colours in your reception area, you can send out a strong message about your organisation's identity to everyone who visits.
The reception is the first touchpoint when someone enters your premises where you can incorporate striking elements such as built-up letters or illumination into your signage.
Also, be sure to consider wayfinding signs or digital signage from your reception area to allow users to navigate your premises by themselves.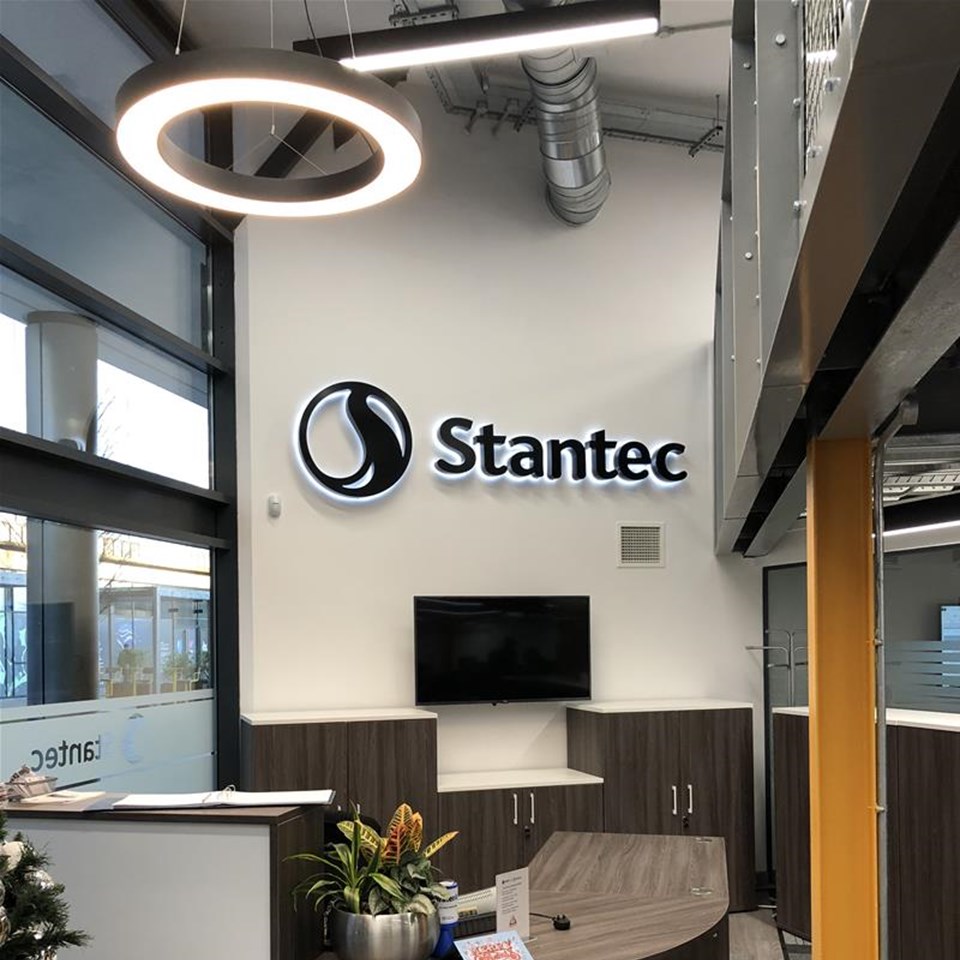 WALL GRAPHICS
The use of vinyl wall graphics can transform any interior space, from drab and dreary to one that's both engaging and inspiring.
Whether you want to create some energy around your workplace, show your corporate branding, or direct visitors, wall graphics provide the perfect visual solution. As well as helping to reinforce your brand and making a great first impression, wall coverings are the perfect decorative statement for commercial offices, schools, point of sale and retail displays, reception areas, and even healthcare settings to create the environment you desire from floor to ceiling.
When deciding on your Wall Graphics there are a few questions you will need to ask yourself:
What is the purpose of your signage?
Think of signs and graphics and visual solutions for your business. Whether you are looking to inspire staff or students, want to do something striking that is memorable to visitors, sell a product or service to potential customers or simply promote your brand, then signage is the answer.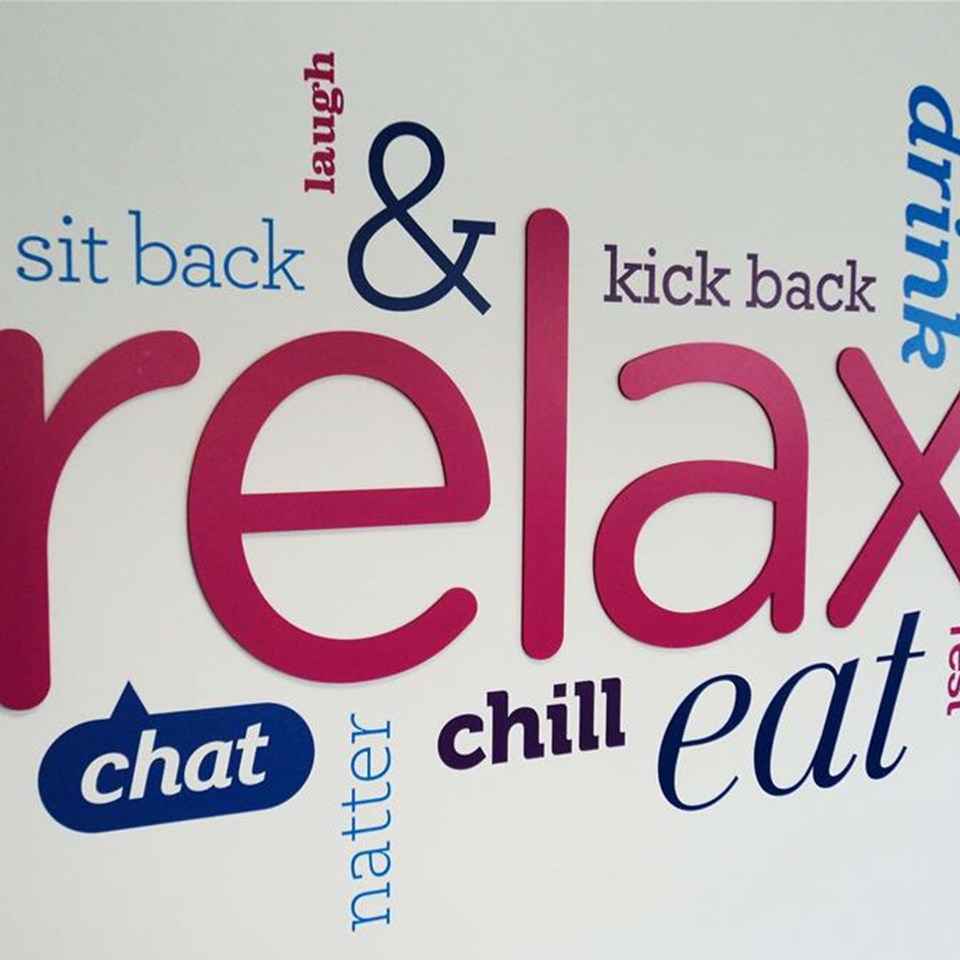 What surface will the graphic be applied to?
If you have a variety of locations throughout a building you may need different materials to achieve your end goal. If the graphic is to be applied on an external wall, near an air conditioning unit or even near the heat from a photocopier then different materials may be required.
Do you have artwork, or do you require a design?
Whether you have artwork or need a design created just for you, our team will work with you to ensure the best result is achieved.
What is your budget?
The cost of wall graphics varies depending on the amount of coverage you are looking for. Simple, cut vinyl lettering or shapes are ideal if you have a smaller budget. We would also recommend choosing key feature walls for larger graphics, wallcoverings and custom wallpaper to get you maximum impact along with the best value for money.
We can help with this by advising and even conducting site visits to ensure you get the perfect solution.
WINDOW GRAPHICS
Window or glass manifestations are a legal requirement, as part of the DDA (Disability Discrimination Act) to ensure people's safety around doors, glass panels and screens so why not utilise these blank spaces and turn them into something functional that can benefit your organisation?
Window graphics and decals are also ideal to:
Provide Privacy
Window graphics offer a cost-effective solution to provide privacy. A common choice for offices, privacy graphics are also regularly installed in education settings, libraries and other professional environments such as meeting or conference rooms. Privacy graphics tend to feature text or images and often have a simple frosted glass effect.
Display Artwork
The use of window graphics displaying artwork in line with your brand is a modern way to build positive energy within a premises. Depending on the type of artwork used, different emotions can be cultivated whether you want to inspire or motivate students or workers, or you may even want graphics to create a calming or focused space that allows the users of the area to concentrate.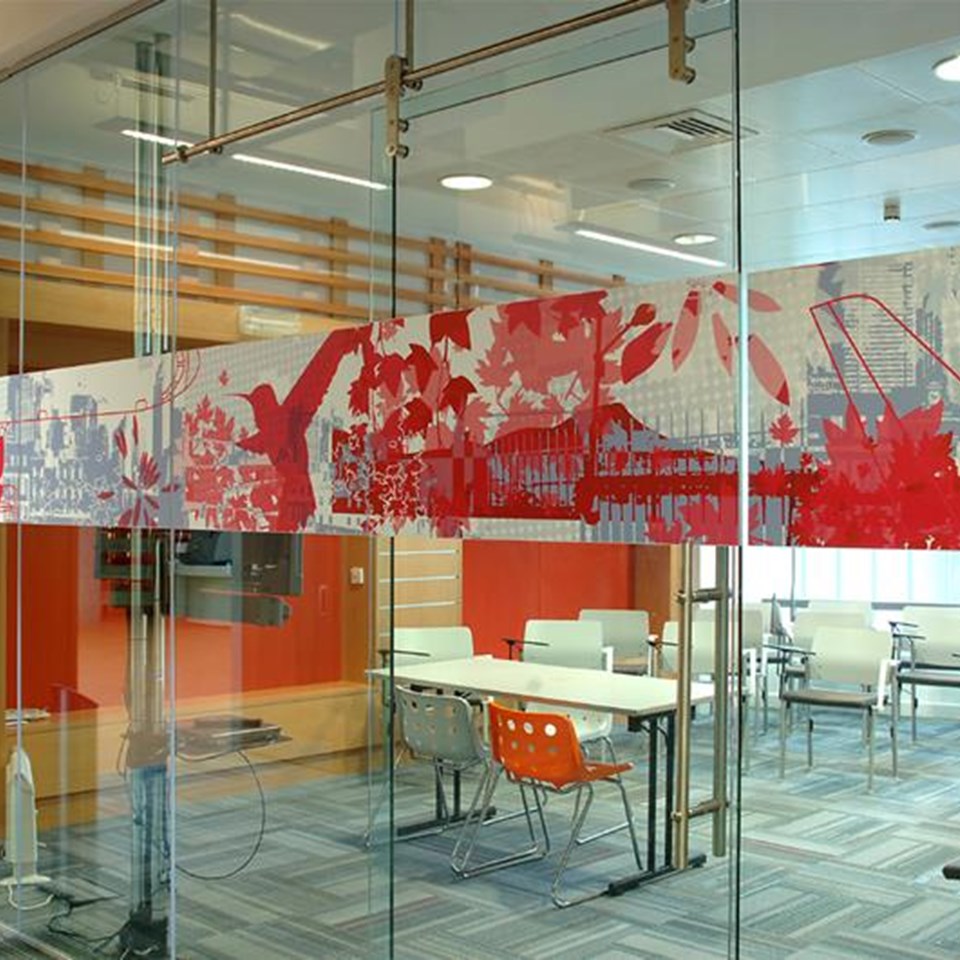 WAYFINDING SIGNS
What is wayfinding signage?
Wayfinding signage is what people use to navigate and orient themselves within a physical environment. It also solves the questions you tend to ask yourself:
Where am I?
Am I close to where I need to be?
How do I get somewhere?
In short, wayfinding is about navigation whilst also looking professional and reinforcing your brand identity.
Wayfinding Signage for Identification tells users when they have arrived at their destination and serves as general wayfinding landmarks. Types of identification signage in wayfinding include:
Door plaques
Departmental markers
Landmark signage
Floor level markers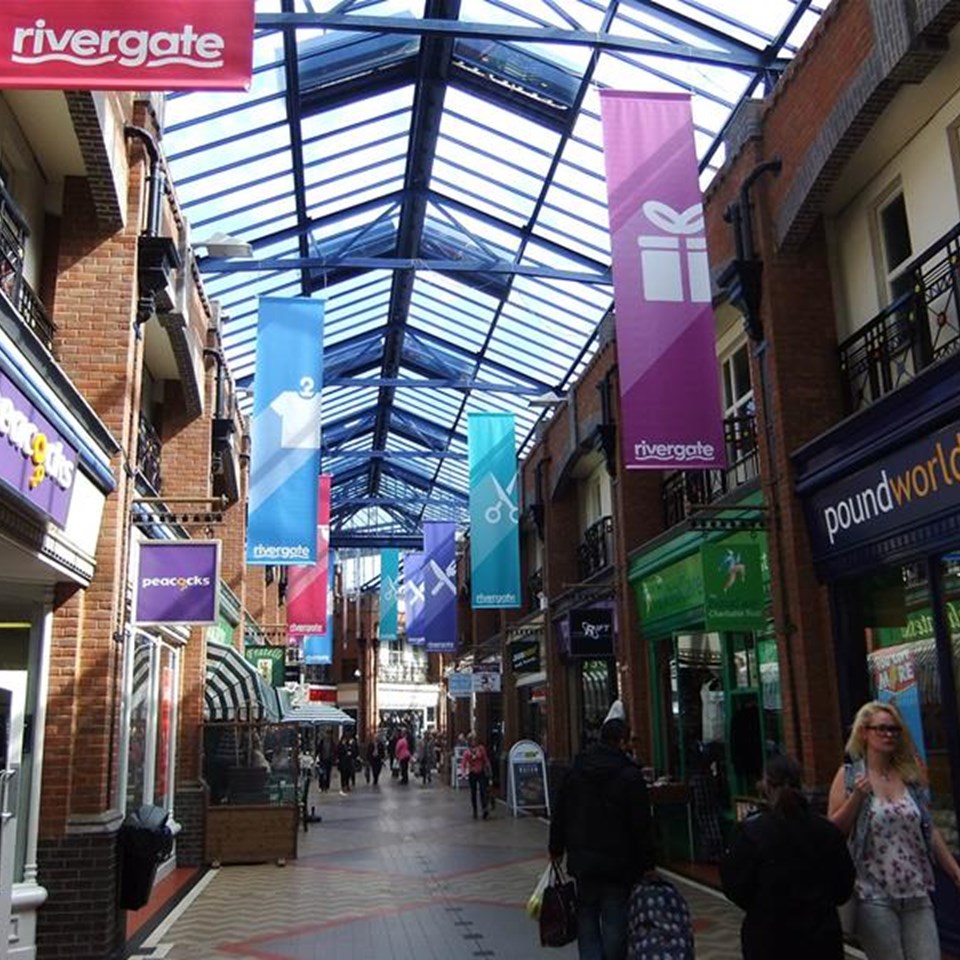 Wayfinding Signage for Directions helps people get to where they're going and is best used at junctions and areas without a clear traffic flow. Types of directional signage in wayfinding include:
Directory signage
Junction signage
Printed floor graphics
Digital signage
Wayfinding Signage for Regulatory Purposes is a proactive form of wayfinding, focused on safety, liability concerns and the setting of boundaries:
Rules and regulations
Compliance standards
Access control
Whether you are looking to revitalise your interior, create a warm welcome or simply and safely navigate visitors, we can advise on the perfect solutions.
Contact your local Signs Express to find out more.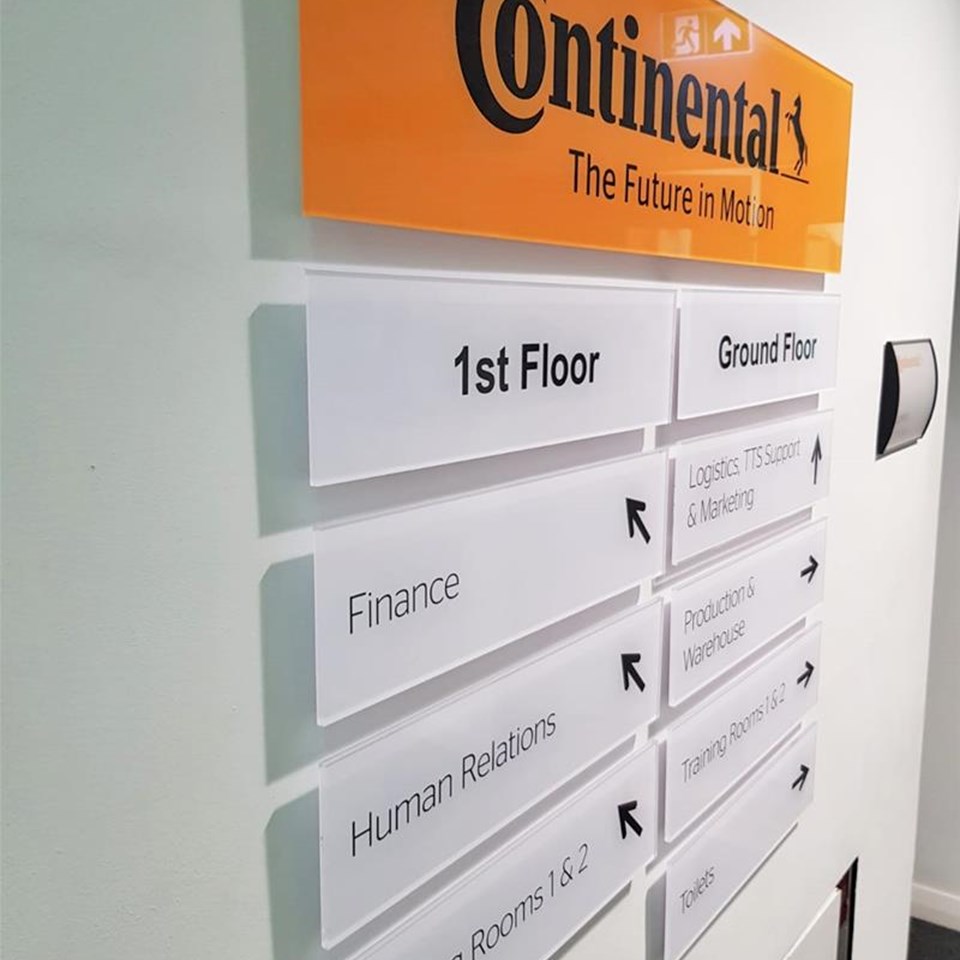 First Steps Community Playgroup - First Steps Community Playgroup

Nicola - Petals & Posies
Emily Bannister - Victorian Sliders

Bernadette O'Sullivan - Woodcroft Stud
Julian Marks - Roofcare South West

MICHAEL STOPFORD (1) - Cumulus Bookkeeping Services
Becky Hulse

Kulvinder Singh

Richard Croston

Ian Mounter - IDM Airless

Sophie Chappell

Rupert Gladstone - Spitfire Avian Pest Control Ltd

Construction Testing-Solutions-Ltd

Ricky Cobbledick

Oliver Koeller

Grace Mead

Paul Grosvenor

Rebecca Simpson

Mike Davies - Mike Davies Associates Ltd

Andy Dransfield - Andy Dransfield Driver Training

Luke Payne - Active Southwest

Richard Cale - Leaf Culture

Grace Young
Christopher Campbell - Kelly Group Ltd