The Complete Guide to Interior Signage
From offering a warm welcome to your customers, to guiding your visitors around your premises, how your space looks on the inside matters just as much as the outside. We've put together a comprehensive guide to your interior signage options and how they can not only transform your space, but help your premises become more functional than ever.
Interior Graphics
Elevate your premises with interior graphics. A great way to enhance your surroundings aesthetically, but also to convey brand messages and share vital information and core values. Whether it's about making a lasting first impression on customers or boosting staff efficiency and morale, interior graphics can be the answer.
PRODUCT SPOTLIGHT: WALL GRAPHICS
Wall graphics are a great way to visually transform your workspace, from adding brand colours to a striking logo, the opportunities are endless.
Interior Graphics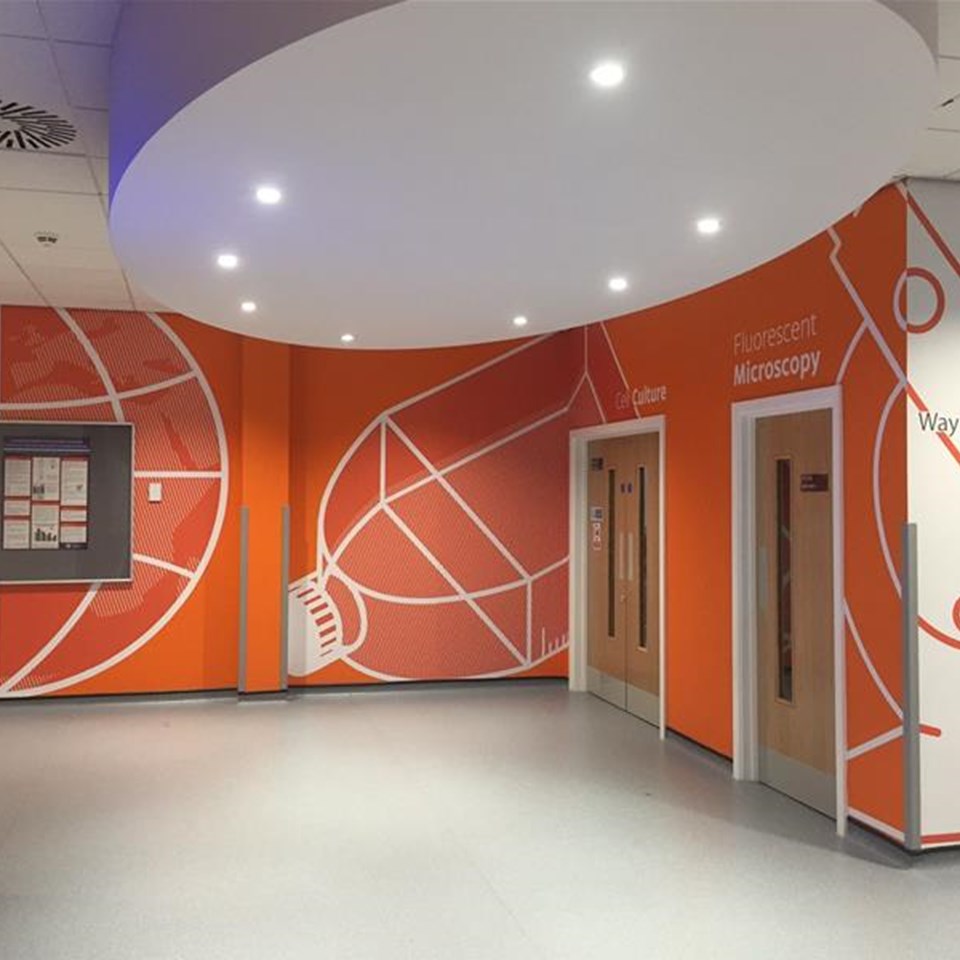 Wayfinding Signage
Navigating large spaces can be daunting. Wayfinding signs provide an invaluable visual guide, ensuring visitors, clients, and staff find their way effortlessly around your premises. Wayfinding is particularly important in expansive areas such as airports, hospitals, and universities.
PRODUCT SPOTLIGHT: DOOR SIGNS AND NAMEPLATES
Door signs are crucial for ensuring your staff and visitors know exactly where they need to be. Our experience in sign-making means we can ensure that your vision is brought to life.
Wayfinding Signs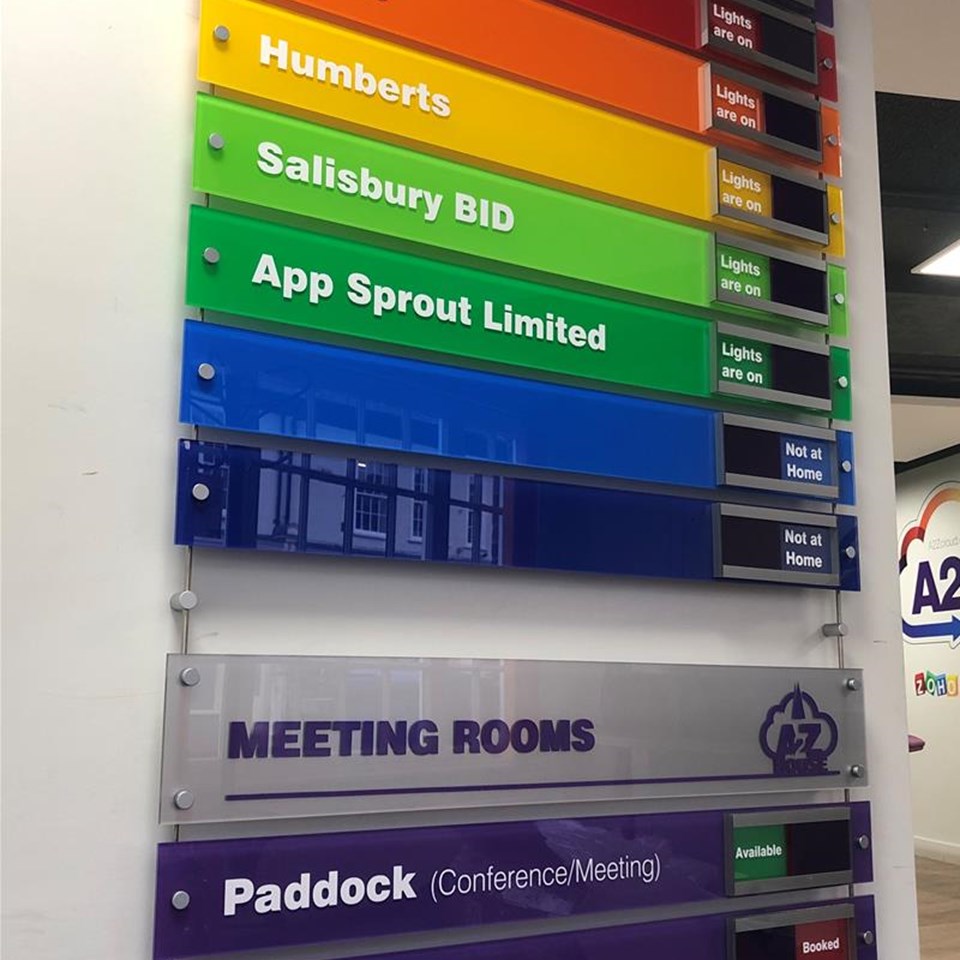 Interior Window Graphics
A versatile use of space, these graphics, applied from the inside, can serve many purposes and offer a visually striking finish. From branding to promotions, or even ensuring privacy while enhancing aesthetics, they're the multifaceted solution you need.
PRODUCT SPOTLIGHT: FROSTED WINDOW GRAPHICS
Get the most out of your business premises with frosted vinyl. Using an etched effect can provide privacy, and markings for health and safety compliance, as well as making a unique decorative feature.
Interior Window Graphics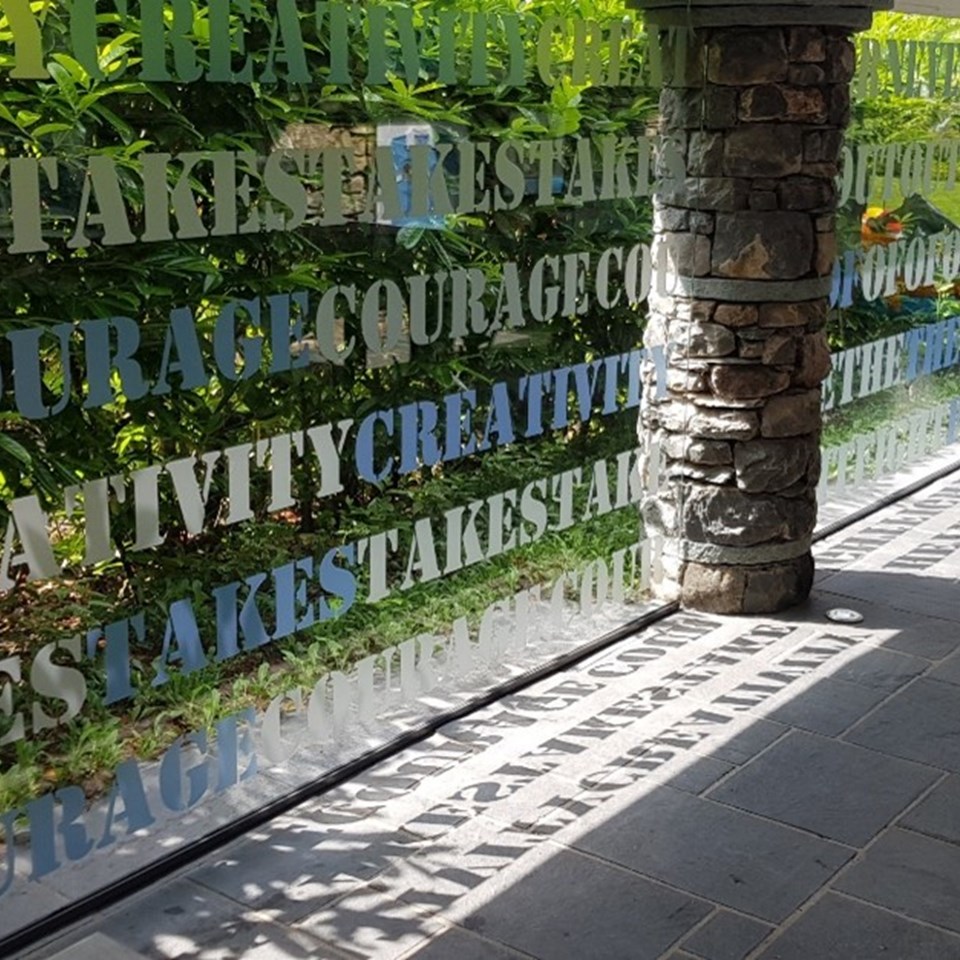 Promotional Solutions
Showcase your brand's strengths with promotional solutions. Offering a dynamic and cost-efficient method to promoting your products and services, products can vary from eye-catching banners and pop-up displays to labels and stickers, they offer versatile solution.
PRODUCT SPOTLIGHT: ROLLER BANNERS
Stylish, lightweight, and portable, roller banners are the perfect addition to your promotional material. The graphics can be replaced easily so even if your promotions change often – it's still the smart choice.
Roller Banners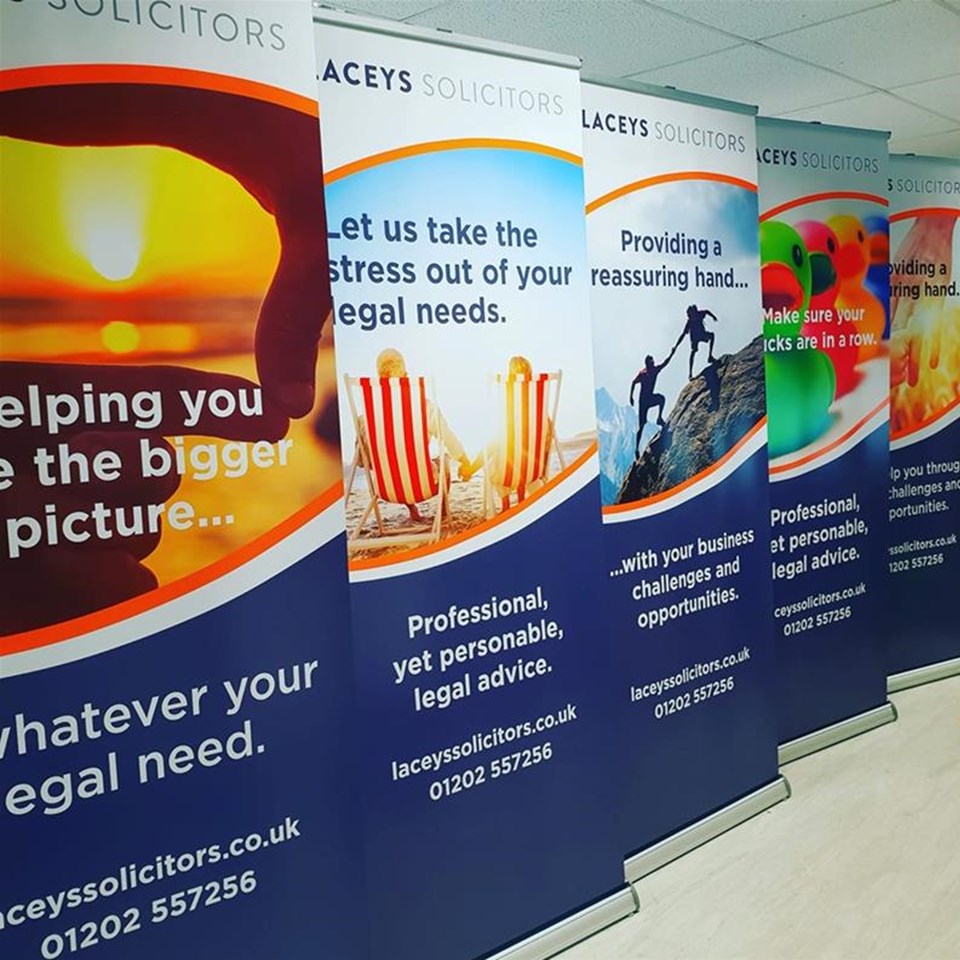 Digital Signage
Go digital and make an impact. Commonly found in public spaces, these electronic displays relay information, run advertisements, and more. Cutting-edge technology means they're more engaging than ever before, so why not give them a try?
PRODUCT SPOTLIGHT: INTERACTIVE DIGITAL SCREENS
Interactive digital screens are the perfect way to engage and inspire your audience. With a range of size and style options, they can be tailored to the content you want to show, for optimal usability.
Digital Signage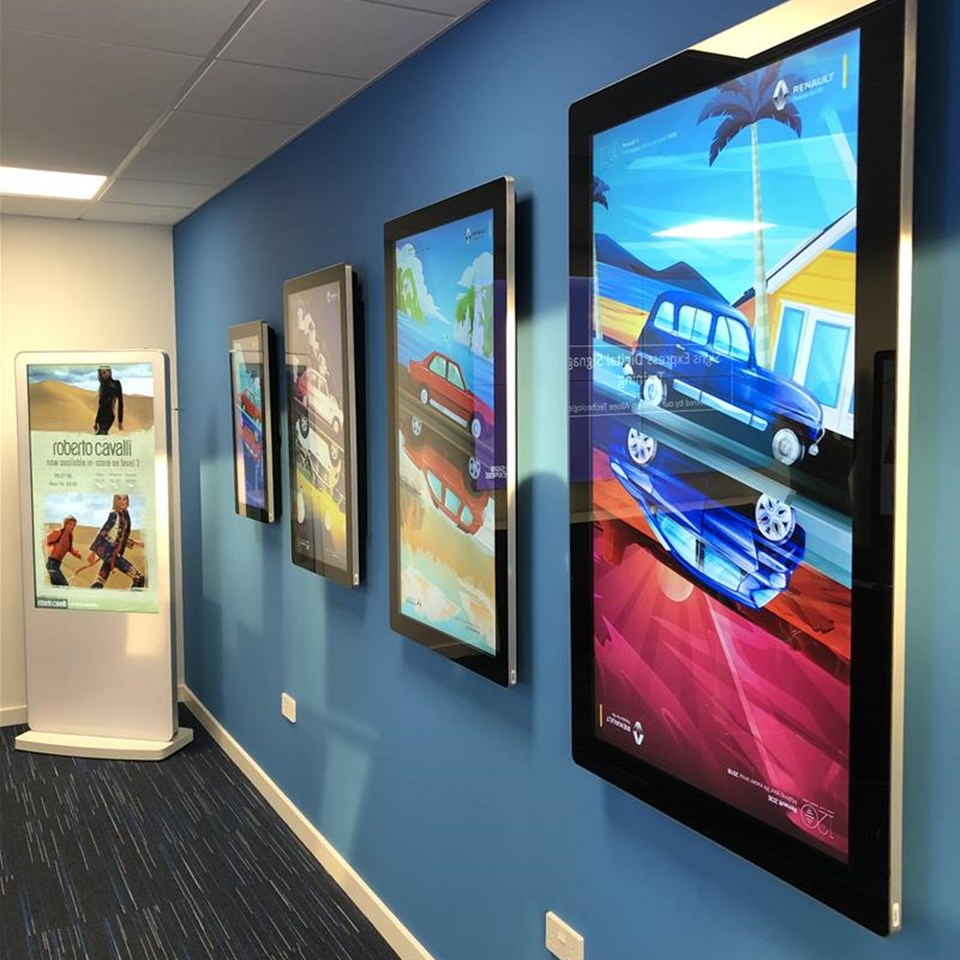 Health & Safety Signage
Safety first. This signage is meticulously crafted to keep your staff and visitors informed about health and safety measures, warn against potential risks and highlight emergency protocols. Think exit signs, fire escape directives, and markers for first aid provisions.
PRODUCT SPOTLIGHT: SITE BOARDS
Ensure you're keeping your workers and the public safe with bespoke site boards that display important messaging whilst also promoting your projects and branding.
Health & Safety Signs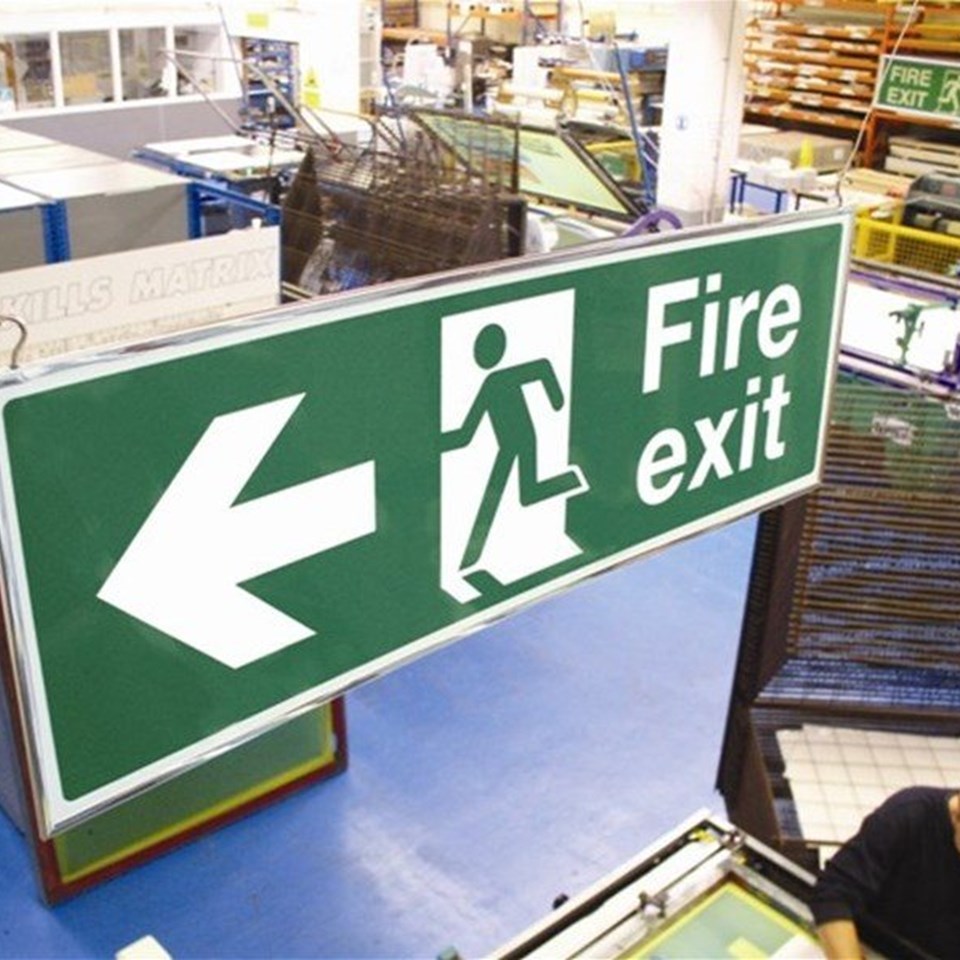 Architectural Finishes
The final flourish. Architectural finishes determine the ultimate look and feel of a building. They encompass a spectrum of materials, from paints and veneers to cladding, ensuring your structure stands out in both functionality and aesthetic appeal.
PRODUCT SPOTLIGHT: ARCHITECTURAL FINISHES
Boasting a selection of more than 1,500 designs, textures, and finishes, from wood grains and marble to metallic and stone, our team of experienced sign makers can help you find the perfect look for your premises. Whether you aim to rejuvenate your desks, elevate your countertops, or enhance your restrooms, the options are endless.
Architectural Finishes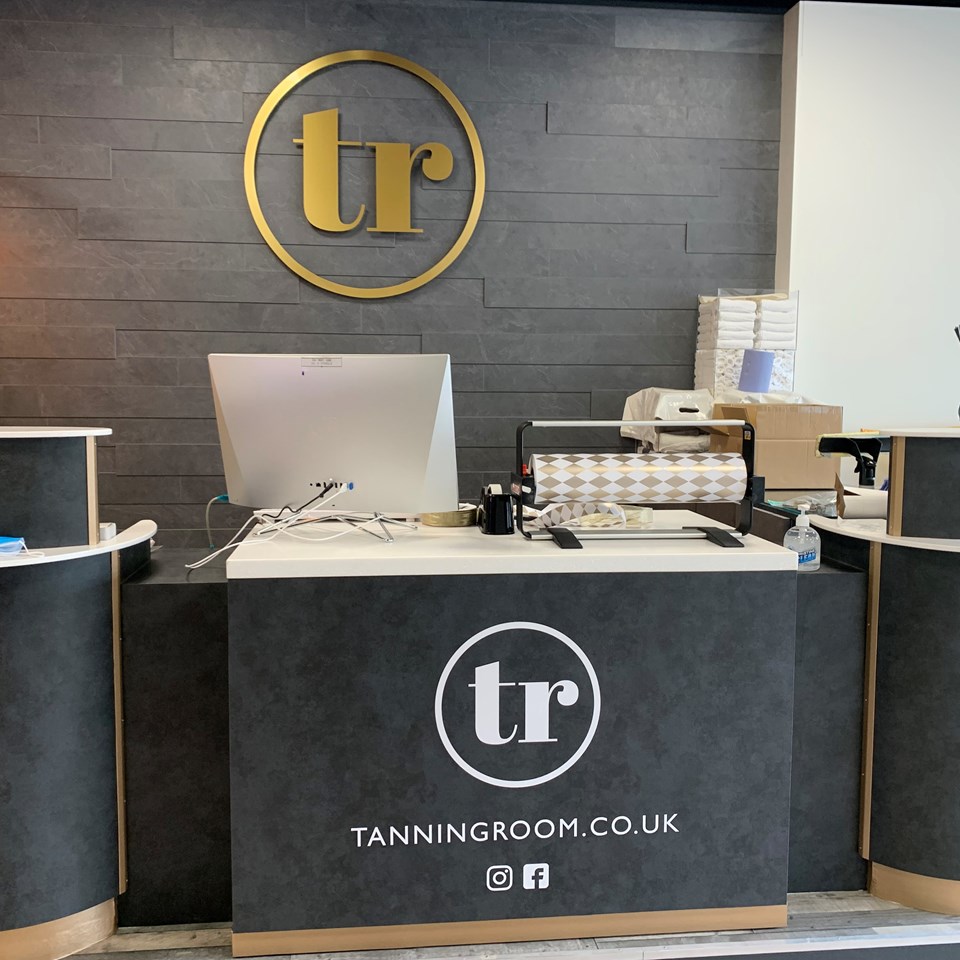 Our experienced team can help you to optimise your premises through interior signage. Don't hesitate, get in touch today to start transforming your space and bring your brand to life!
Get in Touch
Enquiry Form
Please contact your local centre by completing this enquiry form and we shall respond to your request as soon as possible.
View more
First Steps Community Playgroup - First Steps Community Playgroup

Nicola - Petals & Posies
Emily Bannister - Victorian Sliders

Bernadette O'Sullivan - Woodcroft Stud
Julian Marks - Roofcare South West

MICHAEL STOPFORD (1) - Cumulus Bookkeeping Services
Becky Hulse

Kulvinder Singh

Richard Croston

Ian Mounter - IDM Airless

Sophie Chappell

Rupert Gladstone - Spitfire Avian Pest Control Ltd

Construction Testing-Solutions-Ltd

Ricky Cobbledick

Oliver Koeller

Grace Mead

Paul Grosvenor

Rebecca Simpson

Mike Davies - Mike Davies Associates Ltd

Andy Dransfield - Andy Dransfield Driver Training

Luke Payne - Active Southwest

Richard Cale - Leaf Culture

Grace Young
Christopher Campbell - Kelly Group Ltd