5 Types Of Signage To Improve Your Office
In the last few years working habits have changed considerably. Employees are looking for more than just a desk and a chair, they want to be able to collaborate creatively with their colleagues or find a quiet space to focus.
Here are five types of signage to consider when designing your office:
Navigation - Wayfinding Signage
Wayfinding doesn't have to be just directing employees and visitors around your premises. It's a great way of providing regions of differing character within the office, for example, a quiet zone where staff can focus in silence without the disruption of phones ringing or office chatter. Another example is door signage, whether it's regulatory or just informing employees that the meeting room is currently in use.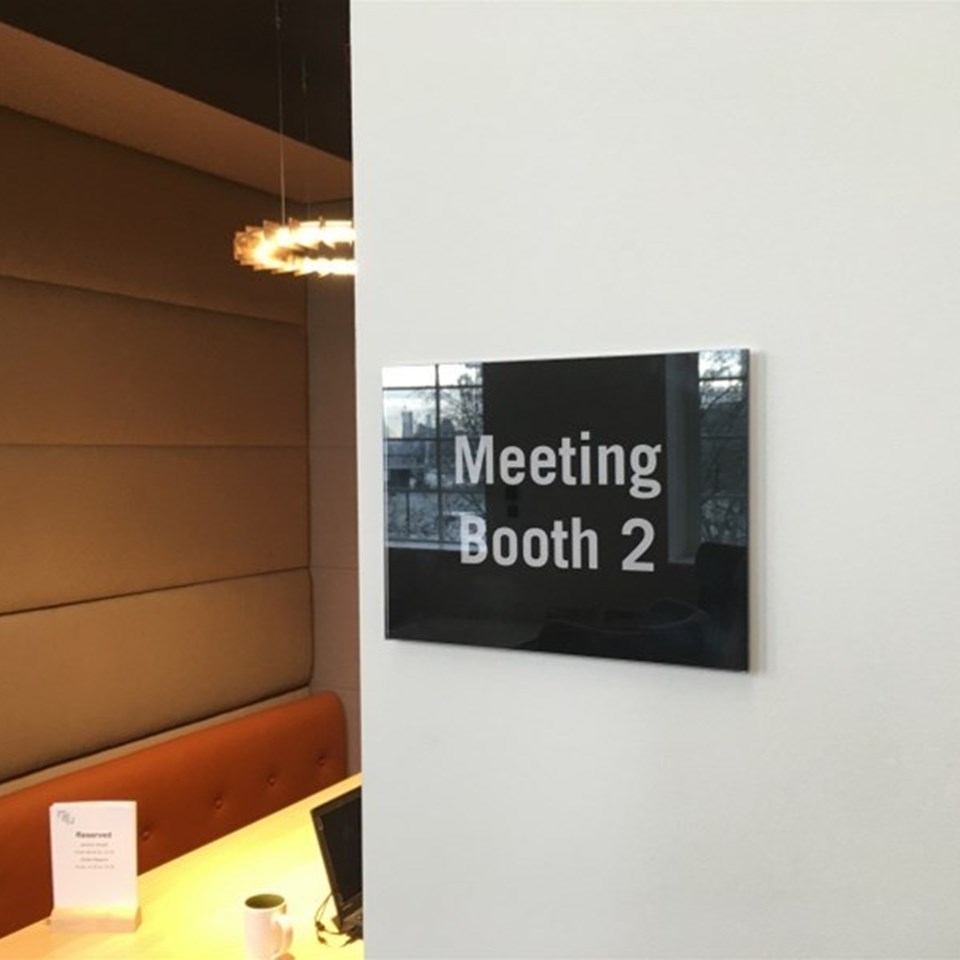 Light - Illuminated Signage
Elevate your office with an illuminated sign; this could be your logo, company slogan or even values. Illuminated signs lend an air of professionalism to your business and indicate that your products and services are just as impressive as your signage. From custom-lit letters and LED lightbox signs to trough lights and faux neon, there are many different types that can bring your brand to life.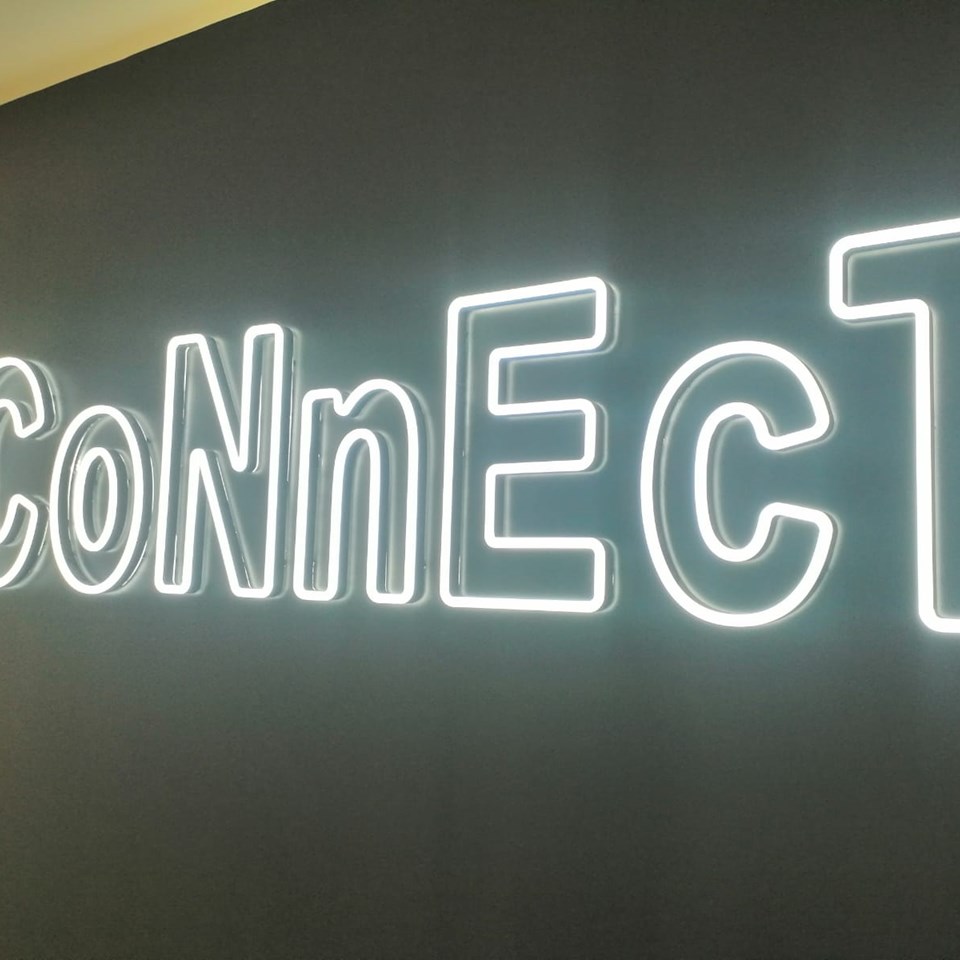 Privacy - Window Graphics & Manifestations
Window graphics are a great short-term or long-term solution to glassed areas within your office. Adding privacy to your meeting rooms or adhering to health and safety regulations doesn't have to be boring, with the option to add lettering or custom shapes and patterns, your window graphics can stand out for all the right reasons.
Morale - Wall Stickers/Custom Wallpaper
Boost morale and productivity with a simple but effective custom wallpaper that staff and visitors associate with your organisation such as locations, products, or brand colours. This is a popular solution to liven up any office. Consider wall stickers and wallpaper as an excellent way to decorate and create a fresh space for employees that can encourage focus or creativity. Design engaging work environments through decorative backgrounds, motivational quotes, and inspirational images.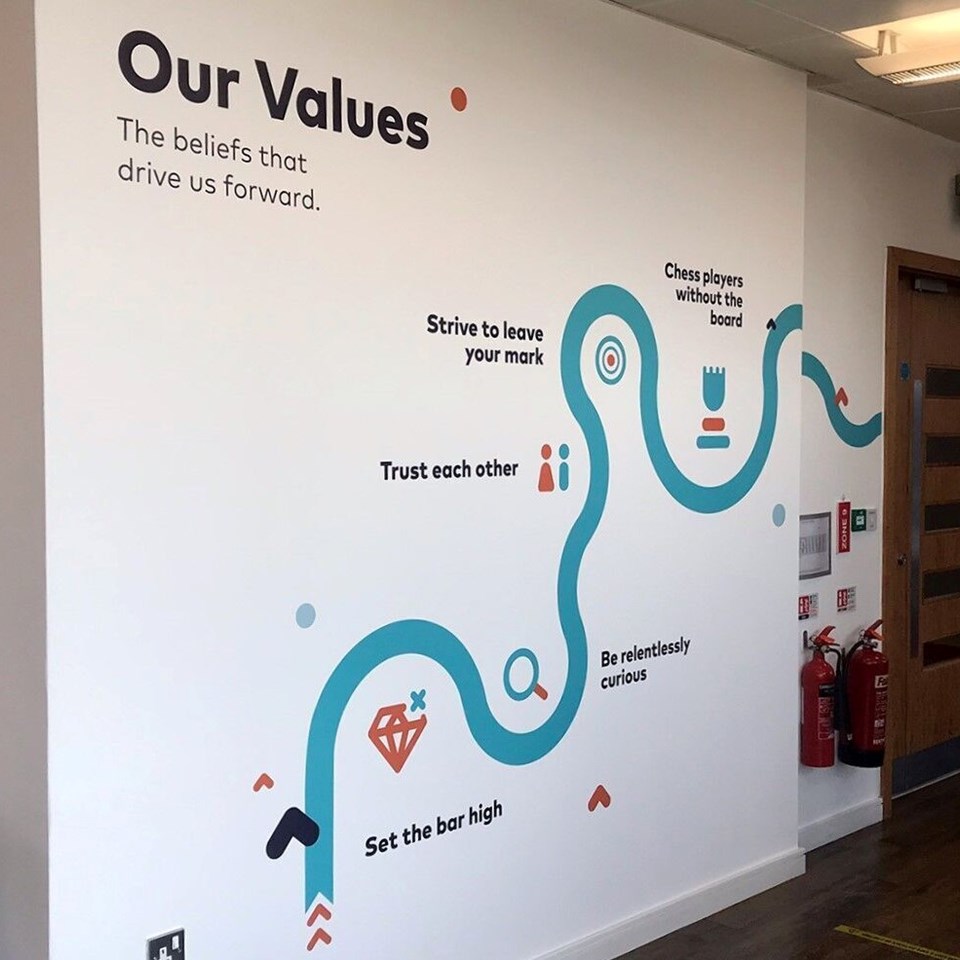 Encourage Creativity - Digital Signage
Digital signage holds endless opportunities for the office environment. With capabilities to display announcements, engage with staff, reinforce your culture, and celebrate success. Digital screens play a vital role in a modern office. The opportunities are endless.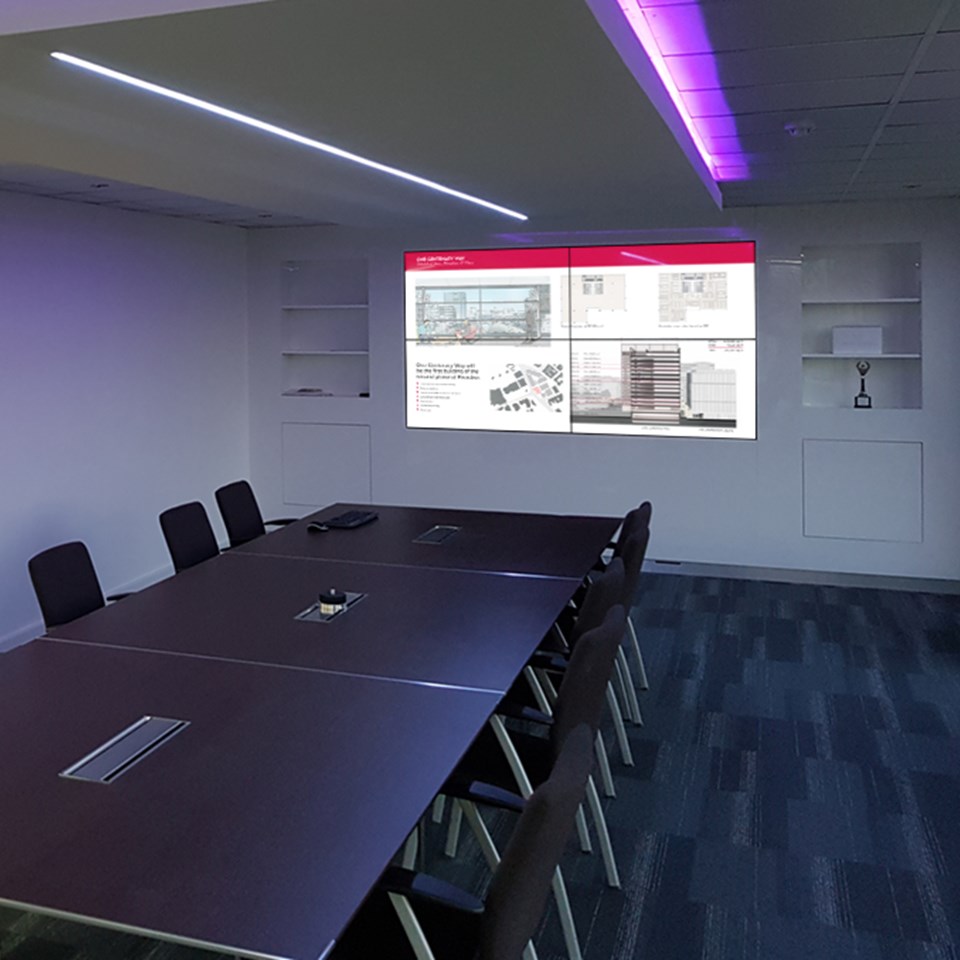 Get in Touch
Enquiry Form
Please contact your local centre by completing this enquiry form and we shall respond to your request as soon as possible.
First Steps Community Playgroup - First Steps Community Playgroup

Nicola - Petals & Posies
Emily Bannister - Victorian Sliders

Bernadette O'Sullivan - Woodcroft Stud
Julian Marks - Roofcare South West

MICHAEL STOPFORD (1) - Cumulus Bookkeeping Services
Becky Hulse

Kulvinder Singh

Richard Croston

Ian Mounter - IDM Airless

Sophie Chappell

Rupert Gladstone - Spitfire Avian Pest Control Ltd

Construction Testing-Solutions-Ltd

Ricky Cobbledick

Oliver Koeller

Grace Mead

Paul Grosvenor

Rebecca Simpson

Mike Davies - Mike Davies Associates Ltd

Andy Dransfield - Andy Dransfield Driver Training

Luke Payne - Active Southwest

Richard Cale - Leaf Culture

Grace Young
Christopher Campbell - Kelly Group Ltd