The Signage Trends of 2024
Just like that, another year has passed! As the UK's largest signs and graphic network, we give an overview of how the industry will continue to evolve in 2024; which is poised to be a game-changer for the signage industry. With more opportunities than ever, including sustainable solutions, new digital innovations, and the convergence of soft print signage.
Sustainable Solutions: More Than Just a Trend
The move towards sustainability is evident across a multitude of industries. Businesses are proactively planning or responding to consumer demands, the signage industry is no exception.
Materials Matter
The materials used in signage play a crucial role in its creation. The sustainable options now available mean that companies can choose materials that not only look appealing but also help reduce environmental impact.
Process With a Conscience
It's not just about the materials. The processes involved in sign creation, from manufacturing processes and energy consumption through to waste management, are gaining attention. Increasingly, customers want transparency about 'how' the sign is made.
Consumer Awareness and Demand
The days of simply offering 'value for money' are over. Today's businesses are judged by their values and this includes their environmental practices. Eco-friendly signage resonates with consumers who prioritise these values.
Take a look at our Eco-Range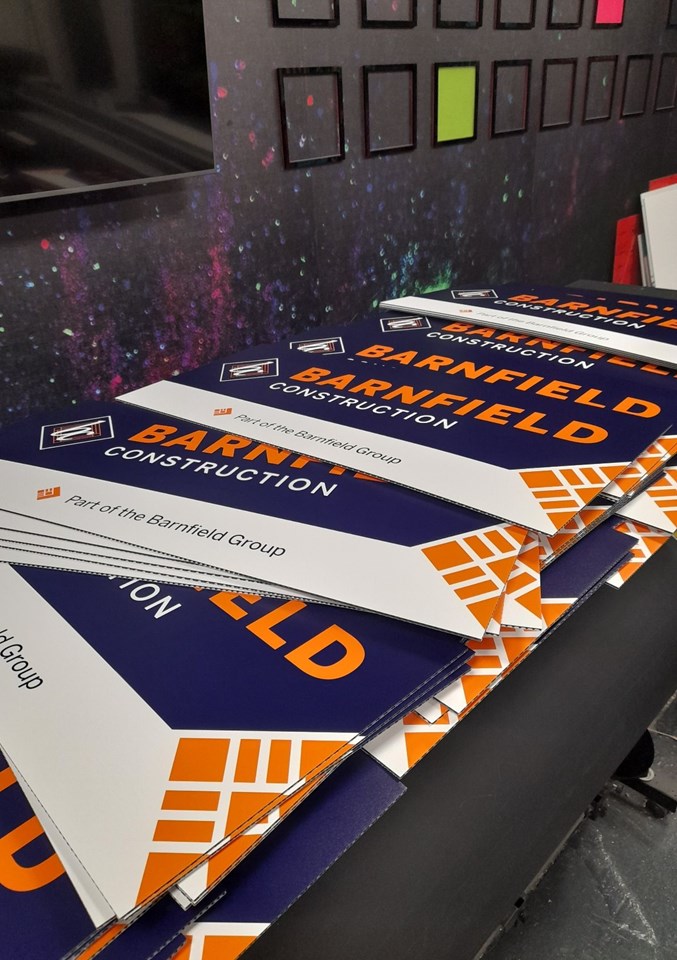 Embracing the Digital Signage Revolution
The shift to digital within the signage industry is undeniable. Given the dynamic nature of these displays and the capability to instantly update them, it's easy to see why.
Integration with AI and VR
Today's consumers crave interactive experiences. Merging Artificial Intelligence and Virtual Reality with signage can be an incredible tool for enhancing a user's experience, increasing user engagement and letting the screen tell the story.
Dynamic Digital Displays
It's not just about the clarity of advanced LED and OLED screens; it's about their adaptability. Businesses can now customise their messages according to audience demographics, time of day, or specific events. This adaptability makes signage more relevant, impactful and, in the long run, a more cost-effective advertising method.
Take a look at our digital signage capabilities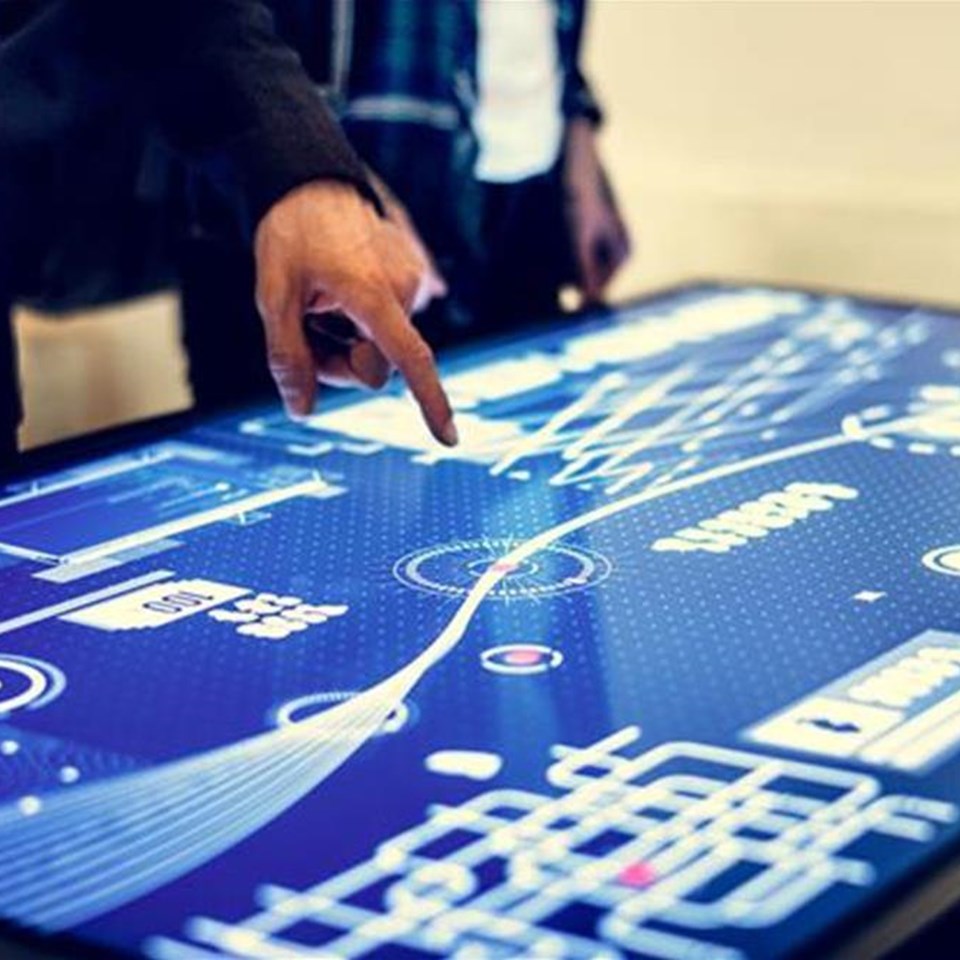 The Merging of Specific Print Service Providers
Long gone are the days when the signage sector operated in isolation. The capabilities of printers have diversified, their applications have expanded to include a wider range of applications, to name a few: exhibition displays, point-of-sale materials and large format printing.
This has diversified the signage sector, meaning that alongside your roller banner purchase, you can also acquire personalised merchandise, potentially reducing costs for branded merchandise as it can be purchased in the same place.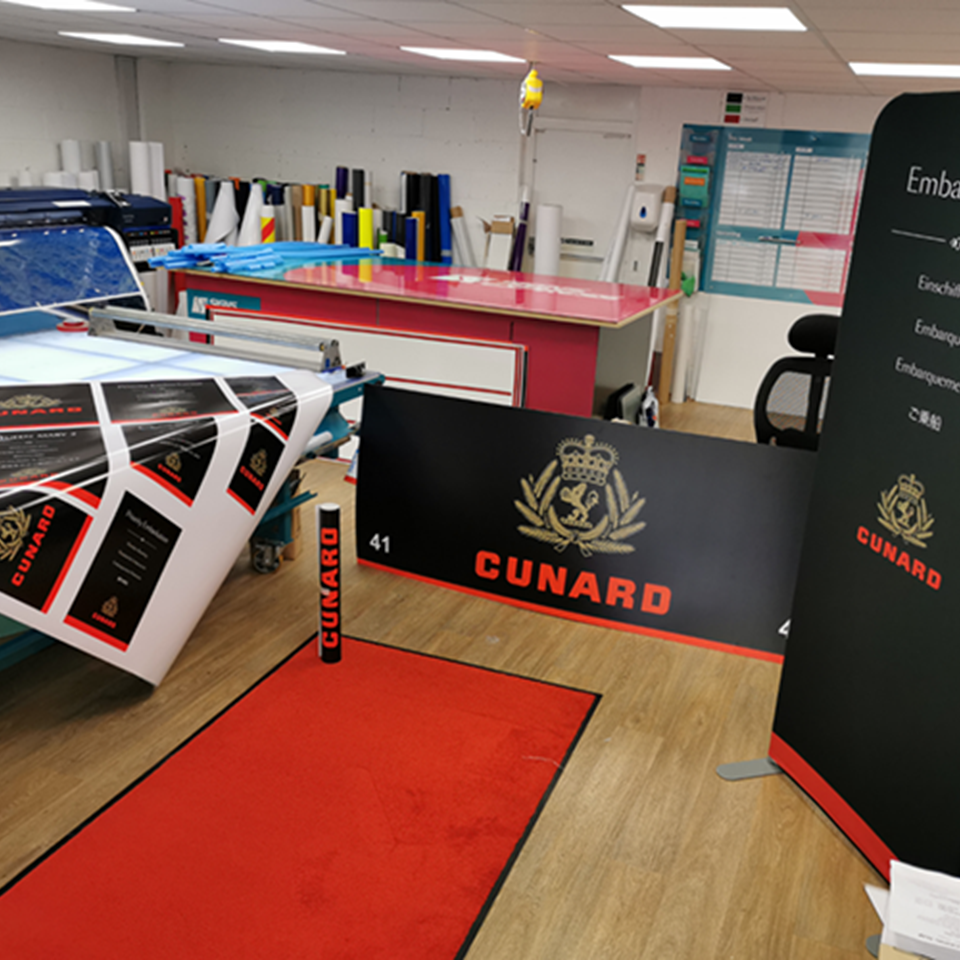 The future of the signage industry is undeniably evolving, steered by sustainable practices and digital innovations. As both businesses and consumers continue to change, so too will our methods of communication, display, and promotion.
Take a step back to look at your signage, is it portraying the right message for your company in 2024?
View more
First Steps Community Playgroup - First Steps Community Playgroup

Nicola - Petals & Posies
Emily Bannister - Victorian Sliders

Bernadette O'Sullivan - Woodcroft Stud
Julian Marks - Roofcare South West

MICHAEL STOPFORD (1) - Cumulus Bookkeeping Services
Becky Hulse

Kulvinder Singh

Richard Croston

Ian Mounter - IDM Airless

Sophie Chappell

Rupert Gladstone - Spitfire Avian Pest Control Ltd

Construction Testing-Solutions-Ltd

Ricky Cobbledick

Oliver Koeller

Grace Mead

Paul Grosvenor

Rebecca Simpson

Mike Davies - Mike Davies Associates Ltd

Andy Dransfield - Andy Dransfield Driver Training

Luke Payne - Active Southwest

Richard Cale - Leaf Culture

Grace Young
Christopher Campbell - Kelly Group Ltd