Boosting Brand Awareness in Construction
For construction business owners, it's evident that increasing brand recognition plays a pivotal role in attracting and securing new projects. The more your brand is visible in your area of operation, whether on construction sites or in passing conversations, the greater the chance home owners and businesses will view your firm as dependable and worthy of their next project.
One of the most effective strategies to amplify brand visibility in construction is through strategic placement of signs: on active construction sites, company vehicles, and even at your business premises. Not only does effective signage introduce your business to locals, but it also portrays your business as professional, reliable, and most importantly: credible.
Let them know what's coming!
We understand that construction projects can be going on in the background for a long time before any physical work starts. This gives you the perfect opportunity to let passersby know what's coming and how they can find out more. Flags and Post & Panel signs are instrumental in this. Visible from a distance and they can be perfect for identification, guiding visitors and relaying information.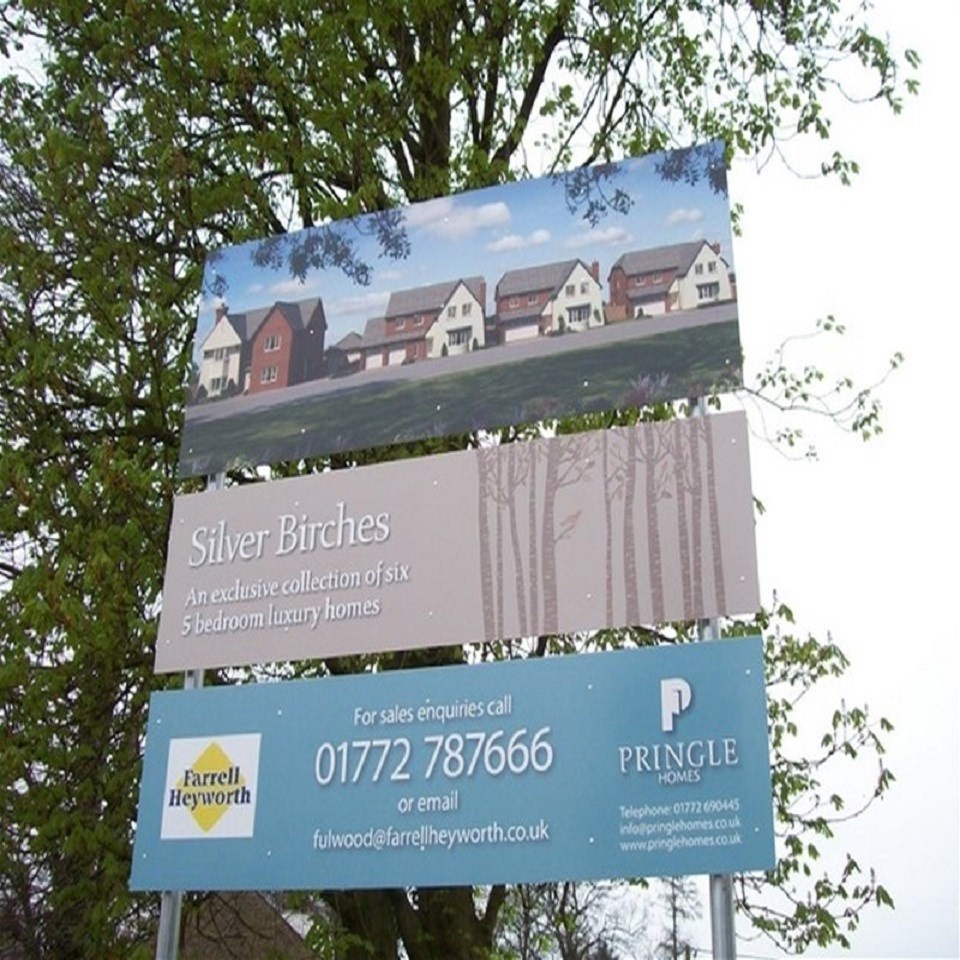 Take your project out on the road...
Take advantage of your workforce by maximising visibility through striking fleet graphics. Not only will you elevate the professionalism of your fleet but also create a 24/7 advertisement for your business. Even if passersby aren't looking for construction services, seeing your branded vehicles can imprint your company name and logo in their memory. Furthermore, van graphics are both cost-effective and straightforward to implement, making them a smart branding choice.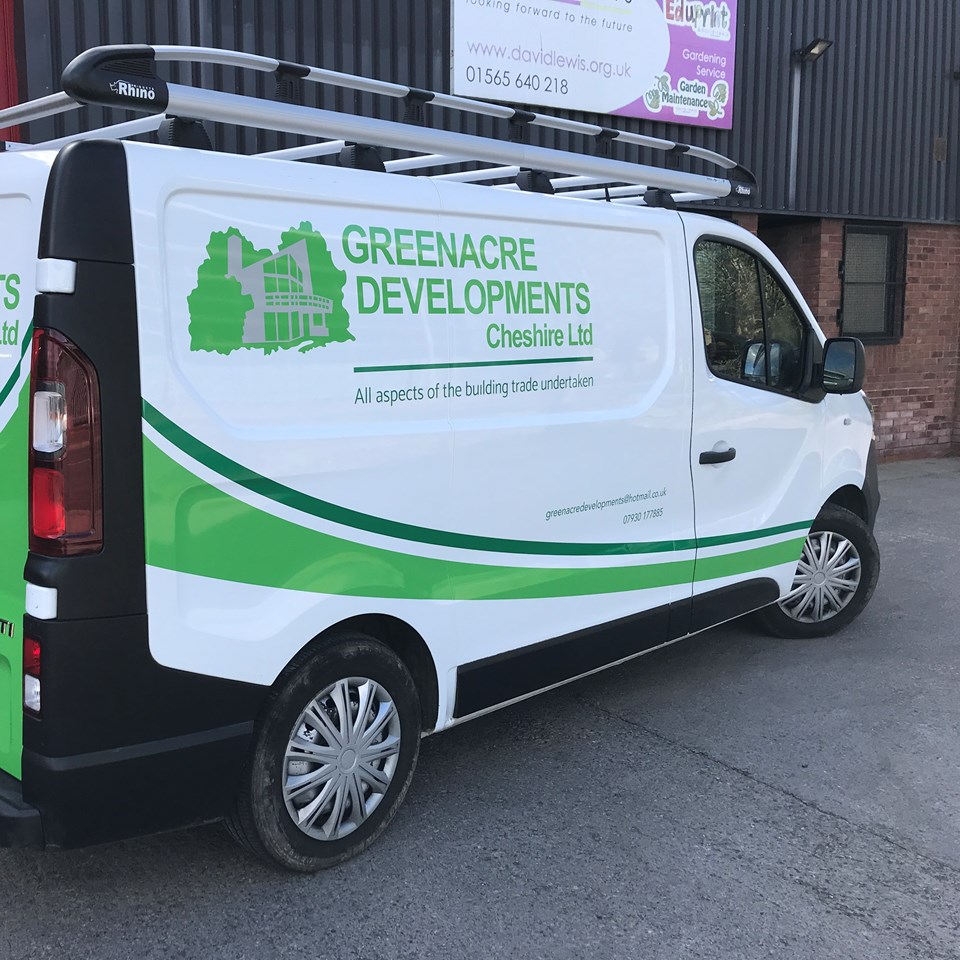 Showcase the project.
It's a no-brainer: whenever you initiate a project, prominently displaying a sign with your brand and contact details is paramount. Security hoardings around your site aren't just for safety – they're the perfect opportunity to showcase your brand and services. Neighbouring businesses will take note of your presence whilst passersby will become familiar with your brand on their daily commute.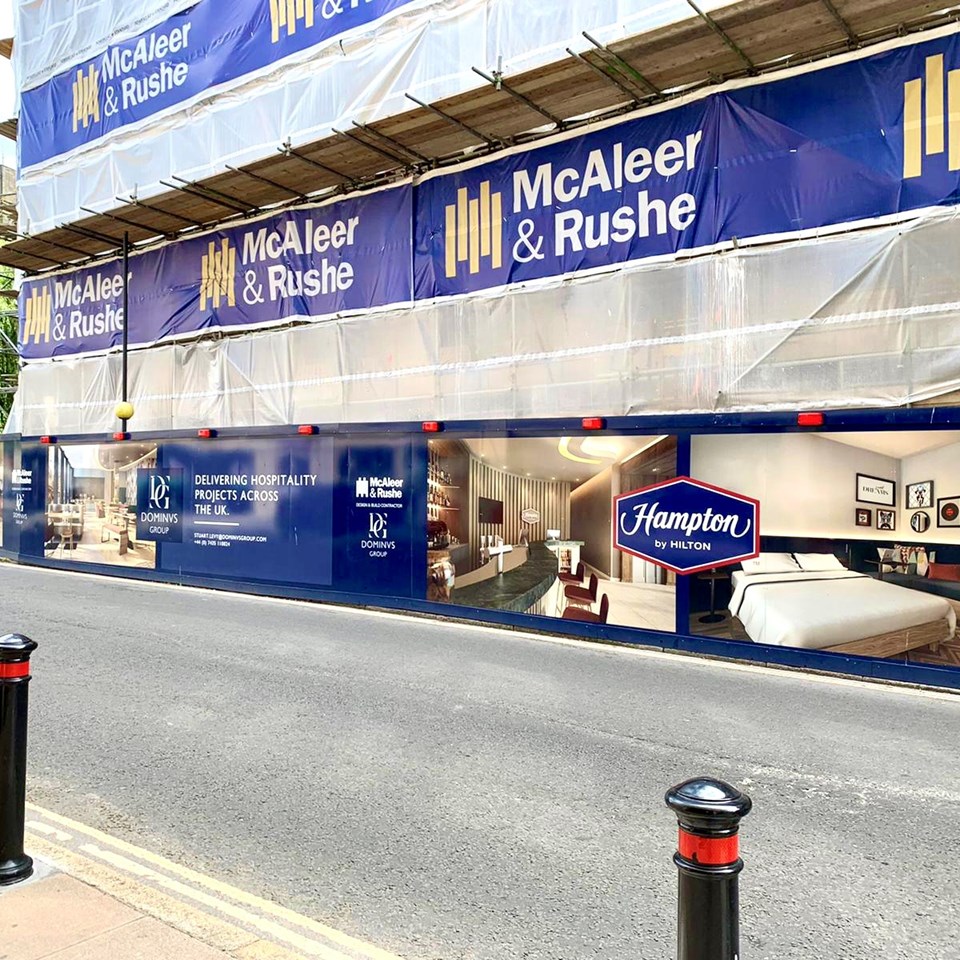 If you're in the construction domain and want to elevate your signage game, contact your local centre today!
Get in Touch
Enquiry Form
Please contact your local centre by completing this enquiry form and we shall respond to your request as soon as possible.
First Steps Community Playgroup - First Steps Community Playgroup

Nicola - Petals & Posies
Emily Bannister - Victorian Sliders

Bernadette O'Sullivan - Woodcroft Stud
Julian Marks - Roofcare South West

MICHAEL STOPFORD (1) - Cumulus Bookkeeping Services
Becky Hulse

Kulvinder Singh

Richard Croston

Ian Mounter - IDM Airless

Sophie Chappell

Rupert Gladstone - Spitfire Avian Pest Control Ltd

Construction Testing-Solutions-Ltd

Ricky Cobbledick

Oliver Koeller

Grace Mead

Paul Grosvenor

Rebecca Simpson

Mike Davies - Mike Davies Associates Ltd

Andy Dransfield - Andy Dransfield Driver Training

Luke Payne - Active Southwest

Richard Cale - Leaf Culture

Grace Young
Christopher Campbell - Kelly Group Ltd