Drive Christmas sales with signage
Preparing for the Christmas season is key to making the most of increased spending. Advertising what you have on offer, whether that be a retail sale or Christmas menu, is crucial in getting your business noticed.
Although we may not want to admit it, the festive season is fast approaching. For retail and hospitality businesses, Christmas is the busiest time of the year with customers buying gifts and enjoying the festivities.
The most effective solutions are:
Window Displays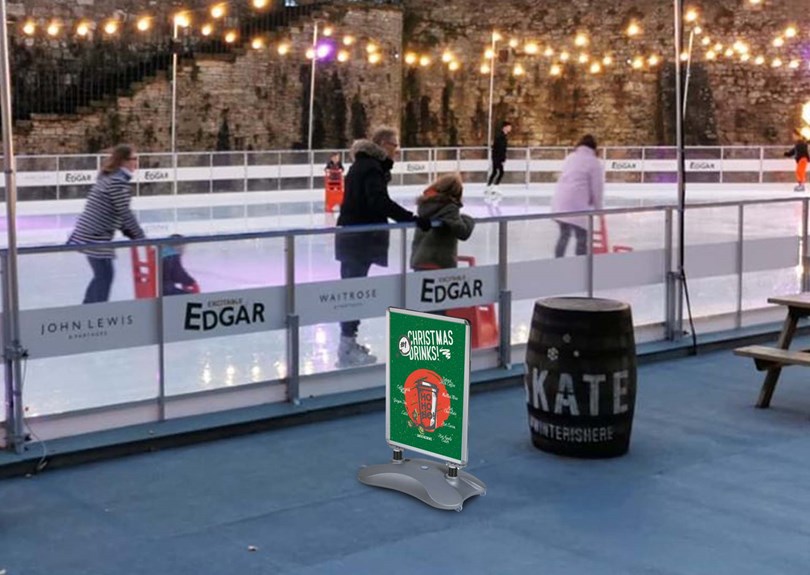 A-BOARDS
Banners and posters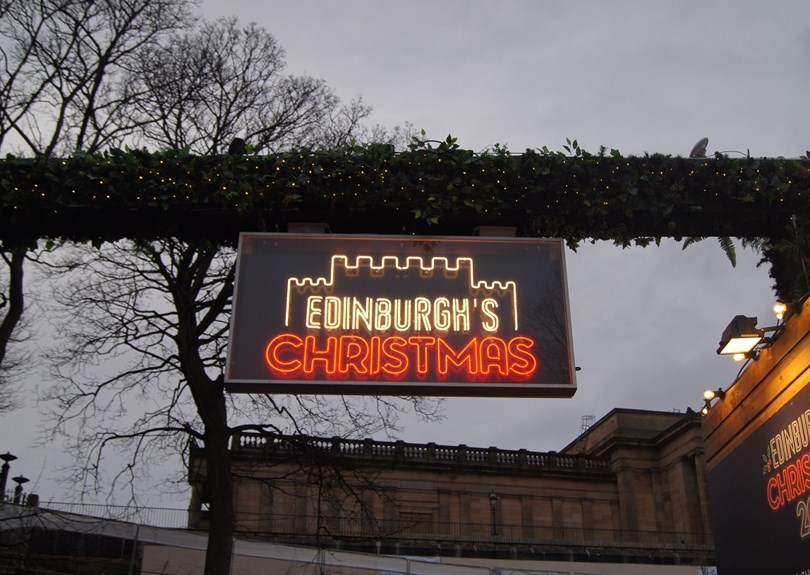 Directional signage
Signage isn't just for Christmas
So, what else can signage do for your business?
Every business with a physical location needs signage, that's a fact! However, the benefits of having signage extend much further than just fulfilling a functional role.
01
Attracts new customers and welcomes back old ones
02
Promotes products, services and any special offers
03
Informs customers of your opening hours
04
Guides visitors around the building indicating pay points, WCs and the exit
05
Creates character and personality in shops and eateries
06
Serves an important health and safety purpose with vital messaging
Upcoming events to promote your business
And of course, there are plenty of other seasonal events throughout the year that you may want to take advantage of. With a variety of temporary advertising solutions available such as window graphics, posters, a-boards and banners we can support you.
Key November and December events include:
Halloween
Bonfire Night
Black Friday
Super Saturday
Boxing Day Sales
New Year's Eve
Small Business Saturday takes place on 4th December this year and is a great campaign for independent local businesses to be involved in. Now in its ninth year in the UK, the campaign has grown significantly each year with a record £1.1 billion spent with small businesses on Small Business Saturday in 2020*.
Are you Christmas ready?
Whatever your business, whatever your requirement and whatever your budget, Signs Express is here to support you and your business.
Head to our website to explore all of our solutions or contact your local centre for more information.
*https://smallbusinesssaturdayuk.com/
First Steps Community Playgroup - First Steps Community Playgroup

Nicola - Petals & Posies
Emily Bannister - Victorian Sliders

Bernadette O'Sullivan - Woodcroft Stud
Julian Marks - Roofcare South West

MICHAEL STOPFORD (1) - Cumulus Bookkeeping Services
Becky Hulse

Kulvinder Singh

Richard Croston

Ian Mounter - IDM Airless

Sophie Chappell

Rupert Gladstone - Spitfire Avian Pest Control Ltd

Construction Testing-Solutions-Ltd

Ricky Cobbledick

Oliver Koeller

Grace Mead

Paul Grosvenor

Rebecca Simpson

Mike Davies - Mike Davies Associates Ltd

Andy Dransfield - Andy Dransfield Driver Training

Luke Payne - Active Southwest

Richard Cale - Leaf Culture

Grace Young
Christopher Campbell - Kelly Group Ltd