The Complete Guide to Wall Graphics
The below information breaks down all the key considerations you need to know when wanting to install Wall Graphics within your organisation.
What are Wall Graphics?
Wall graphics are a term which can encapsulate a variety of wall customisation products but primarily are coverings that will help personalise and enliven typically interior walls.
Ideal for all manner of businesses, use custom wall graphics to display your company logo, direct visitors or create a striking feature.
What types of Wall Graphics are available?
Cut vinyl
Self-adhesive vinyl can be contour cut into letters or shapes to decorate walls in almost any design imaginable, whilst also ideal for a variety of applications, vinyl offers short-term removable to semi and permanent placement solutions. Self-adhesive wall coverings can have an overlaminate applied protecting from wear and tear. The finish can be matte or satin to give anti-glare properties or full gloss to give the design contrast and standout.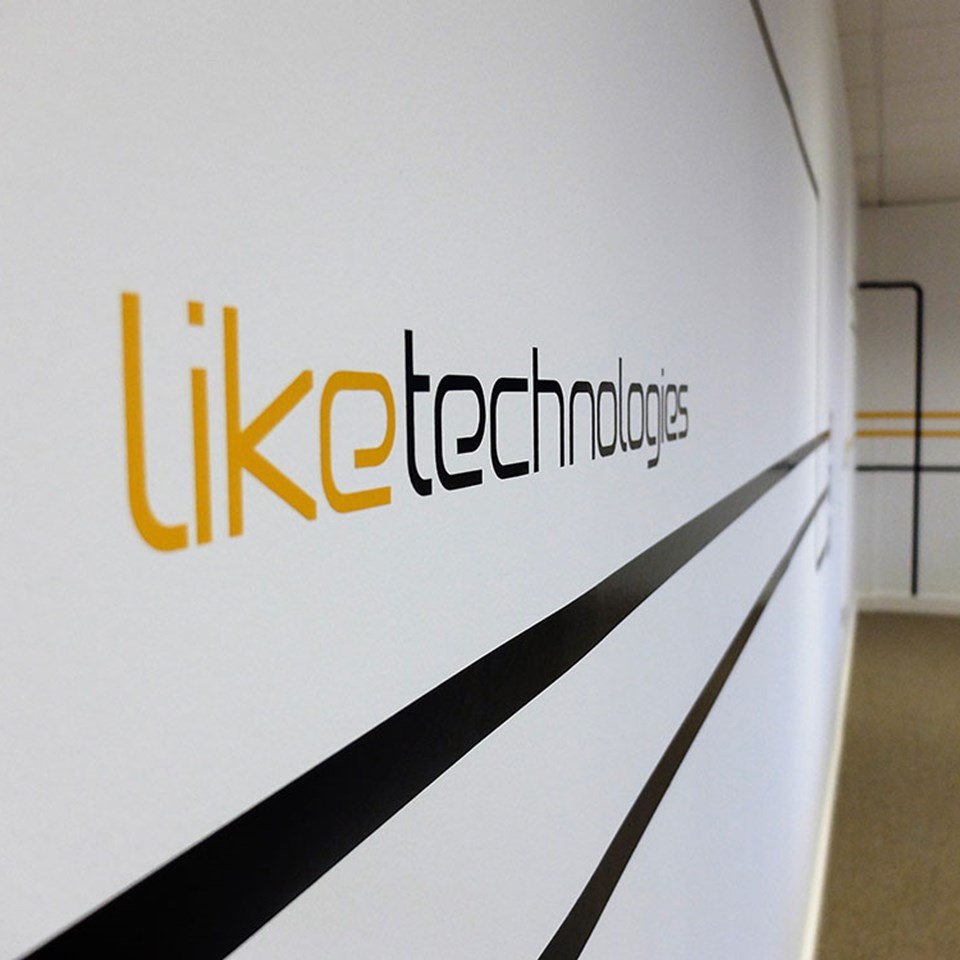 Custom wallpaper
A bespoke printed paper-based wallpaper is ideal for office, retail and other commercial environments and is an alternative to self-adhesive vinyl. One-piece wallpaper can be used on walls up to 5 metres high and can cover a large space in a single piece without any joins, great for a stunning centrepiece.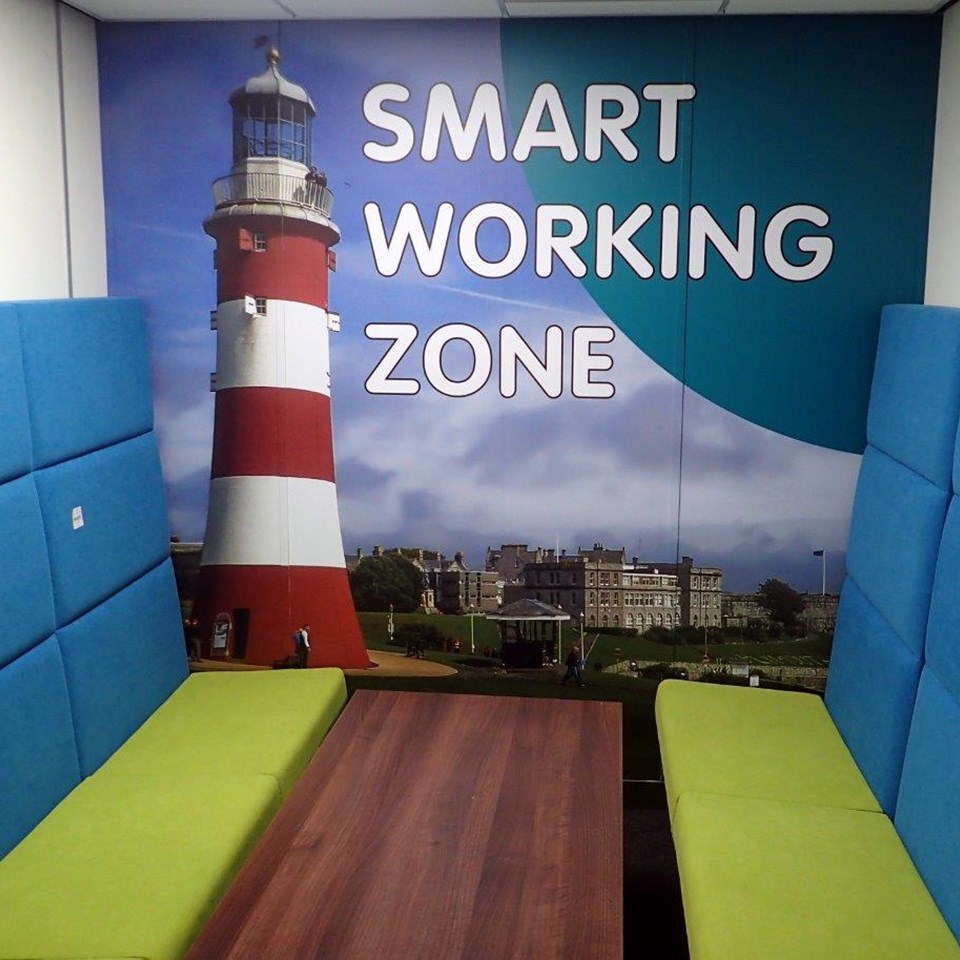 Display boards
Display boards are the perfect way to brighten up any blank walls and promote goods and services inside your premises through poster frames, notice boards and other point of sale items as they enhance your visual merchandising. Alternatively, display boards are commonly found offering wayfinding or health and safety information; other uses are to record sporting or academic achievements with honours boards.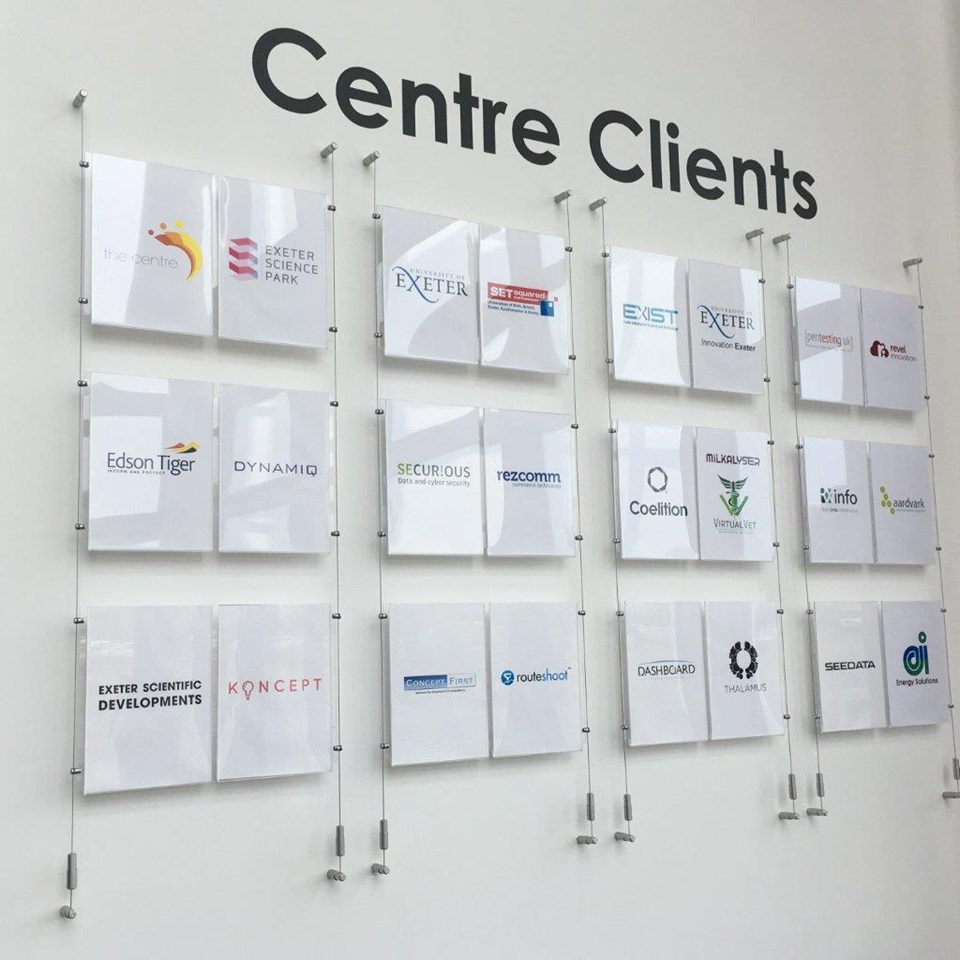 Built up lettering & signage
Wall lettering is an ideal way to upgrade the look and feel of your interior and exterior surfaces. Our range of 2D and 3D lettering & signage is an attractive way to improve your surroundings, showcase your business, whilst reinforcing your brand's identity.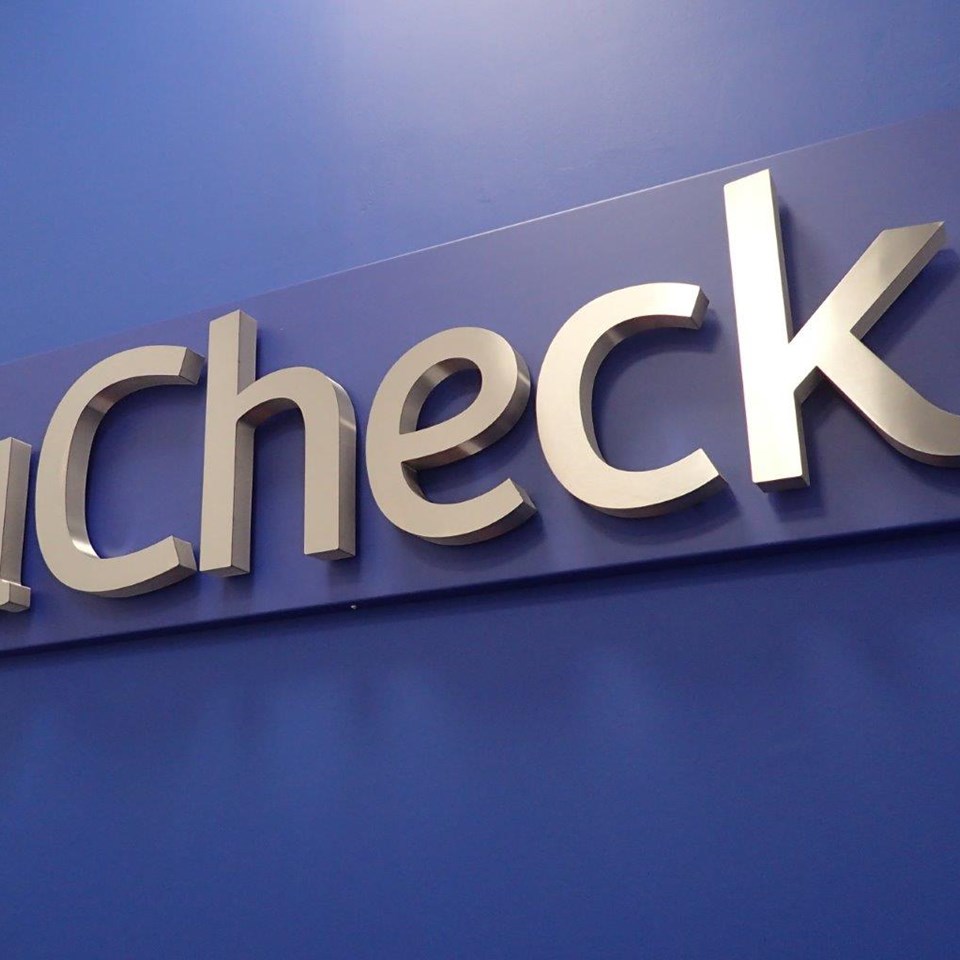 Which Wall Graphic should I choose for my business?
Depending on budget and the length of your campaign this will help determine the right solution for your organisation. You may just want one product type, or you may benefit from a variety products; wayfinding signage is a great example of using a mix of materials. Read our Complete Guide to Directional Signage Here.
A further consideration is the type of surface and where the wall graphic will be fitted. The surface can determine which material is required, and we'll help you with the specification for this.
Some graphics have a low grab adhesive making them ideal for short term applications such as events or promotions as they can be removed with little or no damage to the paint. Others have a much more aggressive adhesive and are designed to stay in place for years, so let us know what purpose you want the graphics to serve, and we can recommend the appropriate type.
How to prepare walls for Wall Graphics?
There are certain points to consider when you want to install Wall Graphics in your organisation. Generally, walls must be smooth, dry, grease and dirt free, although there are products designed to stick to bricks, so let us know what type of wall you have, and we will recommend the best solution for you.
A recently painted wall must be allowed to dry fully, we recommend at least a month or more; should the area be cool or damp we would suggest longer. To allow for the best results follow manufacturer guidelines. Many paints can cause issues with adhesion of self-adhesive vinyl graphics, especially 'dirt shedding' or 'easy clean' finishes, so we would always recommend adhesion tests to help identify the correct vinyl to use. The use of manufacturer specified primers and surface cleaners will help aid vinyl adhesion. If adhesion issues are a concern pastable papers typically have far less adhesion issues than self-adhesive vinyl but can be limiting with some designs as it typically isn't contour cut to shape.
Potential problem areas for wall graphics can be above radiators, and other heat sources (like photocopiers), by air conditioning units, plus external walls, so extra care needs to be taken in these places.
First Steps Community Playgroup - First Steps Community Playgroup

Nicola - Petals & Posies
Emily Bannister - Victorian Sliders

Bernadette O'Sullivan - Woodcroft Stud
Julian Marks - Roofcare South West

MICHAEL STOPFORD (1) - Cumulus Bookkeeping Services
Becky Hulse

Kulvinder Singh

Richard Croston

Ian Mounter - IDM Airless

Sophie Chappell

Rupert Gladstone - Spitfire Avian Pest Control Ltd

Construction Testing-Solutions-Ltd

Ricky Cobbledick

Oliver Koeller

Grace Mead

Paul Grosvenor

Rebecca Simpson

Mike Davies - Mike Davies Associates Ltd

Andy Dransfield - Andy Dransfield Driver Training

Luke Payne - Active Southwest

Richard Cale - Leaf Culture

Grace Young
Christopher Campbell - Kelly Group Ltd